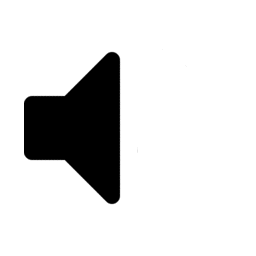 LISTEN TO THE WORLD'S MOST POPULAR SHOPPING PODCAST!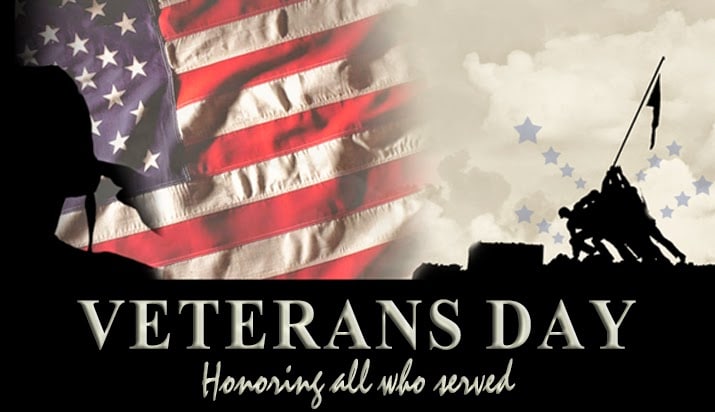 Businesses are saluting VeteransDay this year with a host of meals and deals for veterans, service members, and their families.
Before heading out for your freebie, we recommend you:
Review the official site information and rules or call your local restaurant.
Be sure to bring proof of military service, uniform photo or be in uniform. Proof of military service varies by company.
Note the dates on the Veterans Day offer as some offers are for days other than Veterans Day or cover several days.
Check ahead of time if you are looking for takeout. Most of the restaurant meals are for dine-in only.
Call ahead if you aren't sure that your local restaurant is participating. Many offers are only available at participating restaurants.
Applebee's Free Meal
On Friday, November 11th, from open to close, veterans, and active duty military can choose from a FREE Thank You Meal menu that includes some of Applebee's favorite items. Beverage and gratuity not included. Veterans and active duty military simply show proof of military service.
BJs Restaurant and Brewhouse, Nov. 11, 2016. Free entree, up to $12.95 value. Offer valid to all active duty military and veterans, with proof of service. Guests over the age of 21 are also invited to raise a glass to veterans for just $5 each. They can choose from BJ's award-winning 11 signature beers and cider on tap.
Bob Evans
Free select breakfast, lunch, and dinner items. For active duty military and veterans with ID or proof of service.
Bonanza Steakhouses
Friday, November 11th. Free Veterans Day buffet for active members and veterans at participating locations.
Brann's Steakhouse and Grille
Friday, Nov. 11, 2016. Free 6oz. sirloin steak with 2 side choices for all veterans and current military members. Bring proof of service.
Buffalo Wild Wings
Friday, November 11th. Free order of wings and a side of fries to veterans and current military members. Dine-in only. Bring proof of military service.
Carrabba's Italian Grill
If you are a veteran or active military member, you can stop by a Carrabba's near you and get a free appetizer of your choice on Monday, November 7 through Sunday, November 13. There's no purchase necessary or coupon required; you just need to bring military ID or come in your uniform.
Chili's Free Meal
Veterans and active-duty military receive a free meal from a special Veterans Day menu. Must show proof of military service. Beverages and gratuity are not included in this Veterans Day offer.
Cracker Barrel Old Country Store
Veterans receive a complimentary Double Chocolate Fudge Coca-Cola® Cake dessert to veterans and an opportunity for guests to make purchases that support the United Service Organizations (USO). Veterans Day only.
Denny's
All active, inactive and retired military personnel,at all participating Denny's restaurants nationwide, diners with a valid military ID will receive free build your Grand Slam on November 11th from 5 am to noon.
Friendly's Free Breakfast, Lunch or Dinner
Friendly's is treating veterans and active military, with a valid military ID or honorable discharge card, to a free breakfast, lunch or dinner on Veteran's Day, Friday, November 11, 2016. Free Big-Two-Do® breakfast (choice of two slices of French toast, two buttermilk pancakes or two slices of toast; two strips of crispy bacon or two sausage links and two made-to-order farm fresh eggs), or All American Burger (fries and a beverage ) during lunch or dinner. Dine-in only.
Golden Corral Free Meal
On Monday, November 14, 2016, from 5:00 PM to 9:00 PM, Golden Corral will be giving out Veterans Day free meals and a beverage to any person who has ever served in the U.S. military or is on current active duty. This includes retirees, veterans, National Guard or Reserves.
IHOP
On Veteran's Day, November 11, participating IHOP Restaurants around the nation will be honoring the brave men and women who have served, or are serving, in the United States Military by offering them a short-stack of FREE Red, White, and Blue pancakes from 7a.m. – 7p.m. These are buttermilk pancakes with glazed strawberries, blueberry compote, and a whipped topping.
Longhorn Steakhouse
Free appetizer or dessert (no purchase required, no restrictions). Additional 10% off for guests that dine with Veterans on November 11. Offer good for Veterans and active-duty military members. Proof of service required.
O'Charley's free meal
Free meal for veterans and active duty service members on November 11th.
Olive Garden Free Meal
Olive Garden is having a Veterans Day free meal for all active-duty military and military veterans on Friday, November 11, 2016. In addition to an unlimited soup or salad, and garlic breadsticks, eligible customers can choose any item from a list of Olive Garden's most popular items. Proof of service required.
On The Border Free Entree
Veterans and current servicemembers will receive a free choose 2 or choose 3 "Create Your Own Combo". Dine-in only, proof of service required.
Outback Steakhouse
Outback Steakhouse is honoring America's military veterans by offering active duty military and veterans a free Bloomin' Onion and a non-alcoholic beverage. This offer is available to Military Personnel and veterans with ID. Also receive 15% off your purchase from Nov. 12-Dec 31, 2016.
Perkins Restaurant and Bakery
Participating Perkins locations will be offering veterans a free Magnificent Seven in honor of Veterans Day.
Ponderosa Steakhouses
Friday, November 17th – All former and current military service men and women enjoy a free buffet. Contact your local Ponderosa for more details.
Red Lobster
Active duty military, reserve, and military veterans can stop by Red Lobster and get a free appetizer or dessert on Thursday, November 10 and Friday, November 11, 2016.
Red Robin Free Burger and Fries
Veterans and active duty military can stop into any participating Red Robin location on Friday, November 11 to get a free Red's Tavern Double burger and Bottomless Fries.
Ruby Tuesday
Veterans, active duty, and reserve service men and women can visit Ruby Tuesday on Veterans Day to get a free appetizer valued up to $10. Be sure to call ahead to make sure your local Ruby Tuesday is participating.
Shoney's Offers Free All-American Burger
Free All-American Burger to veterans and active duty servicemembers. Dine-in only, Proof of Service required. Shoney's also offers a 15% everyday hometown heroes discount (military, fire, Police, EMT).
Sizzler
Sizzler is proud to honor and celebrate U. S. veterans and active-duty military personnel with a free lunch and beverage on Veterans Day, Friday, Nov. 11, 2016, good until 4 p.m. Guests with proof of military service may opt for one of three entrée choices: a six-ounce Tri Tip Steak, a single Malibu Chicken or a Half Dozen Fried Shrimp. Free beverages are coffee, iced tea or a fountain drink.
Texas Roadhouse Free Lunch
Texas Roadhouse will be giving away Veterans Day free meals for lunch on Friday, November 11, 2016, to active, former, or retired military. Proof of service required. Dine-in only.
TGI Fridays Free Lunch
TGI Fridays will be having free lunch for all veterans and active-duty military on Friday, November 11, 2016, from 11:00 AM to 2:00 PM. This offer is valid at participating locations only and is only valid after a military ID is shown for proof of service.
White Castle Free Meal
White Castle is giving out a free Breakfast Combo or Castle Combo Meal to any veteran or other military members who comes in on Veterans Day, Friday, November 11.
Restaurants aren't the only ones offering a discount this Veterans Day. Don't miss the specials from these retailers and services:
Great Clips
On November 11, customers who come in for a service can get a free haircut card to give to their favorite veteran. Veterans can also receive a free haircut or get the free haircut card. Haircuts are redeemable until Dec. 31.
Home Depot
Home Depot offers a 10% discount to all veterans on Veterans Day November 11. Home Depot offers the 10% discount year round to for active duty and retirees.
Lowe's
All veterans receive a 10% discount on Veterans Day, November 11. The offer is available in stores only.
Publix
Veterans, Active and retired military personnel and their families get a 10% discount on November 11.
Sport Clips
Sport Clips locations will offer free haircuts to all active duty military and veterans (with valid ID.) For a list of stores offering free haircuts on Veterans Day, please click here.
Walgreens
Offering a 20% discount to all Veterans, Active duty military, and their immediate families, on Veterans Day 2016. Must present a Walgreens Rewards card and valid Military ID or proof of service to receive a discount on eligible items.
–Access our huge coupon database (updated daily) for free!
–Check out my powerful money-earning and saving eCourse. It works!!
–Get VIP-level savings at your stores – and get alerts on all the best deals on the products you want the moment they become available
Couponers save hundreds of dollars every month at the grocery store. However, many couponers can end up living very extreme lifestyles to get those savings. For over seven years, SavingsAngel.com has equalized the playing field – giving extreme savings to busy families who don't have the time or ability to be an extreme couponer. Each week, SavingsAngel.com's team of angels combine over 2,000 products on sale at local grocery and drug stores with an enormous database of over 5000 different manufacturer coupons.
These combinations result in our Enlightened Shopping members getting access to over 300 products each week for 50% off or better. Simply log in, choose the deals you want, print or clip only the coupons you need, and save hundreds of dollars a month at regional and national stores. Our angels will work with you to craft a plan that will help you buy healthier food at lower prices – helping you keep $200 to $400 in savings each month.