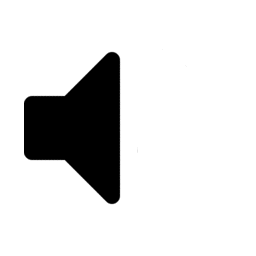 LISTEN TO THE WORLD'S MOST POPULAR SHOPPING PODCAST!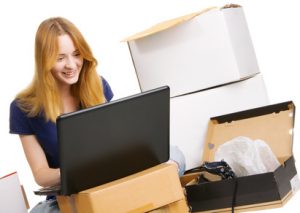 Have you ever bought something from Amazon and noticed that it arrived with a new label covering the original barcode? The reason is because someone learned how to sell products using Amazon's fulfillment services (Amazon FBA).Selling on Amazon is a great way for existing businesses to boost sales or for someone to start a new business.
We've talked in the past about starting your own business by joining a company like MaryKay, Shakley or something similar. And, although Amazon FBA may be similar in some respects, there's a world of difference. Just for starters, there are no kits to purchase, you don't need to go through a sales training program, you don't need to join a sales team or create one and, probably best of all, you don't need to jumpstart your business by selling to family and friends.
Let's start with the basics. What is Amazon FBA? In a nutshell, it works like this:
You buy new or used products and send them to Amazon.
Amazon puts your products in inventory and stores them for you until they sell.
Customers buy your products directly through Amazon or by way of any other e-commerce site that directs them to Amazon (eBay, your own website, etc.).
Amazon fills orders from your inventory, packs and ships them for you.
Customer service and customer support is provided by Amazon as well as handling any returns.
In order to provide you with all this service, Amazon charges you. You'll need to study

the fee schedule

itself in order to figure out how much that amounts to for each item you sell.
While Amazon is doing all this for you, you continue to shop for more inventory. Sounds pretty good, but how do you get started?
Begin by installing a smartphone app. There's a sweet little app called Profit Bandit that will compare the price of an item you scan to the Amazon price, if it is listed on Amazon. Right away, you'll know whether or not there would be any profit in it for you, if you were to purchase the item. This is an invaluable tool, so get to know it well. Practice scanning barcoded items around the house, and while out shopping, to get a feel for how it works and how to use the information you get from the app. You really need to know what is, and what isn't, a good deal before you buy things to sell. If you are an iPhone user, try out the Amazon Seller app or the Scanpower Gateway App.
Gather shipping equipment. You will be shipping your items to Amazon. So you'll need shipping boxes, shipping tape, a shipping scale (you can start by using your bathroom scale if it's digital and fairly accurate), labels, and packing supplies. You don't need a lot of any one thing, but you need to have some supplies on hand to get started. Pack your items well. Poorly packed items won't arrive at Amazon in "new" condition.
Look for inventory. Start at home. Do you have anything in the original box and/or brand new that you would like to sell? Next, start watching for clearance (70% off or more) or deeply discounted items at stores, liquidation stores, thrift stores, garage sales, and the like. The Amazon best seller rankings will give you an idea of what items or type of items to look for. Try to find items that you can sell for at least three times your purchase price in order to cover all your expenses and make a profit.
Set up a seller account. You can get started with a Professional Sellers plan or an Individual Sellers plan. The Professional plan gives you an unlimited number of product sales for a $39.99 subscription fee. So if you plan to sell more than 40 items a month, this plan is the most cost effective. When you first sign up, you get your first month free. The benefit is that if you decide that this is not for you, you can cancel without having to pay.Individuals pay $0.99 per item sold but with no monthly subscription fee.
Start selling. One seller posted amazing monthly profits of $5500, $18,800, and $46,100 for the last quarter of 2013.
There is a definite learning curve with Amazon FBA. And there's a lot to learn. It will require diligence to work through the process and learn the ropes. If you work hard, continue to invest in your business and learn, you can have a successful part-time maybe even a fulltime business.