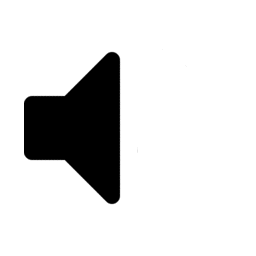 LISTEN TO THE WORLD'S MOST POPULAR SHOPPING PODCAST!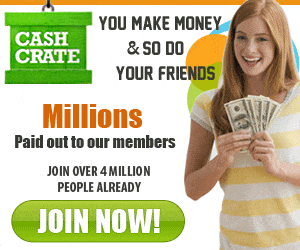 You may have seen the ads, like this one, somewhere on the net for a money earning site called CashCrate. You may also have seen a lot of both positive and negative reviews for this site.
No worries, we've got the real scoop for you! Cashcrate is an honest company that will pay you to take surveys, complete offers, and refer people to their website. You also get paid to watch videos, search the web, shop online, and play games, if you choose.
They won't ask for any personal banking information, debit/credit card number, or social security number to sign up. You must use a valid email address and be at least 13 years of age to get started. They'll even pay you $1.00 just for confirming your email address! Before signing up, create a special email address to use just for CashCrate because you will get spam and lots of it. That's just part of using a site like this.
It's advisable to stick to the 100% free offers and surveys. The higher paying offers usually require a credit card or cost money, but you never have to participate in those unless you choose to. If you decide to take advantage of a paid offer, remember to cancel before the trial deadline is up unless you want to be billed to continue after the free trial has ended.
Once you get rolling with CashCrate, answering surveys and filling out forms, you should be able to make about $15 per hour even though payouts are small. Speed and hard work is the key to getting worthwhile earnings. One CashCrate lover reports to have earned over $30,000 in the last 7 years using the site. Others claim to make $100-$200 a month. CashCrate sends out paychecks around the 20th of each month for the previous month's earnings. You need to reach the minimum payout of $20 to get paid.
Their referral program is where most people make the big money. When you get people to sign up under you, you make a percentage of what they make. The more referrals you have the more money you will make. I recommend you also check out their forums to glean from other members ways to maximize your earnings.
One of the discouraging aspects of participating in surveys is that you can get minutes into a survey only to find out you don't qualify. Don't let those instances get you down. Just move on to the next offer and keep going.
As with any survey type site, filling out forms and paging through offers can get boring real quick. Spend short amounts of time each day or maybe a few times during the week to keep from getting burned out. Perseverance is key to keep those CashCrate dollars rolling in. It's doubtful that you will earn a crate full of cash, but give it a try, you may be surprised at what you can earn.