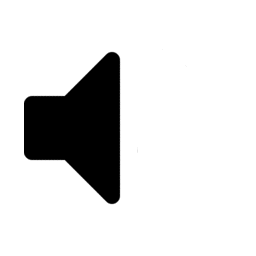 LISTEN TO THE WORLD'S MOST POPULAR SHOPPING PODCAST!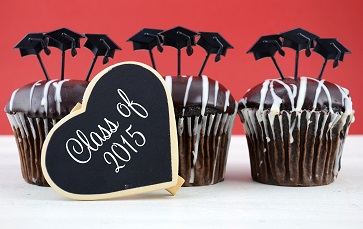 Some of us plan a graduation open house months in advance. Others of us are still in the thinking stages. Take a look at these 10 ideas for some money-saving inspiration!

1. Ask friends and family to help. From making food to creating décor, it's almost always less expensive to do it yourself – but too much for one person to do alone. Friends and family are usually happy to help – and may even help some with expenses, as a gift to the graduate. Plan a menu that can be made almost "potluck" style – but comes together when everyone helping out brings something. Hold a crafting time to create personalized décor items for a special touch to tables at a fraction of the cost of buying pre-made decorations.
2. Don't buy too much food. Many people overestimate the amount of food they are going to need. Remember that guests probably have more than one open house they are attending that day, and even if they do not, you don't need to send guests waddling home. You can find guides online to help estimate the amounts needed per person for each food you want to serve. If you don't know how many guests to expect, you can come up with a fairly reliable guess by counting the people you know are likely to attend. Then add 15-20% to that number for anyone you may have forgotten. (So if you expect around 100, figure on 115-120.)
3. Consider "dessert only". If your budget is very tight, consider doing a "desserts or cake only" open house. If you'd like to have a "full meal" one for family and close friends, hold a separate potluck-style celebration.
4. Replace the cake. A professionally made graduation cake can cost a bundle – especially if you need enough to serve a couple hundred people. Consider serving a different option – or even a few options – such as cookies and/or brownies. Ask friends and family if they are willing to donate a dozen or two each, and you'll have the dessert completely covered.
5. Throw a party for 2 or more. If your graduate has a close friend or a family member that is also graduating, consider hosting a joint party. You'll save by only needing to decorate once, plus you'll save on food and tableware for any guests that would have attended both parties anyway.
6. Skip the expensive décor. For table centerpieces, use items that are somehow significant to your graduate. Guests will enjoy a deeper glimpse into what is important to the graduate, and you won't spend a cent. Just type up an explanation about each item and display them in photo frames alongside the item. Use frames you already have or that can borrow.
7. Hit the dollar store and secondhand stores. These stores can be a gold mine for inexpensive party supplies. You can get tableware in numerous colors and well-made plastic serving pieces at the dollar store; and you never know what you'll find for help with décor and tableware at a secondhand store. Just don't buy anything until you're sure you are going to need it. And if you want balloons, the dollar store is definitely the place to go!
8. Borrow, borrow, borrow. Don't buy (or rent) anything that you could possibly borrow. Find out if you can borrow tables and chairs from someone or somewhere before paying to rent. Ask friends and family for pieces for serving food and decorating. If you ask, you might even find someone who has leftover useful supplies from their party they'd just give you for free.
9. Hold it at home – even if it's not your home. You'll save a lot not renting a hall for your event and just having the party in your own yard. If you live in a place too small to hold an open house, see if there is somewhere you could host your party without renting – such as a friend's home or your church or community group building.
10. Cancel the entertainment and photographer. Unless the live DJ and professional photographer are working your open house for free, as a gift to the grad – don't hire anyone. If you want music, ask a friend to man the stereo. If you don't want to miss photo opts, ask someone who is good at snapping pictures to take them for you. Then only pay to have the photos developed and/or burned to a photo cd.