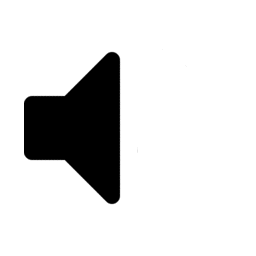 LISTEN TO THE WORLD'S MOST POPULAR SHOPPING PODCAST!
Check out my personal savings goals and set up a truly free account right now.
&
Listen to me talk about this article in my podcast.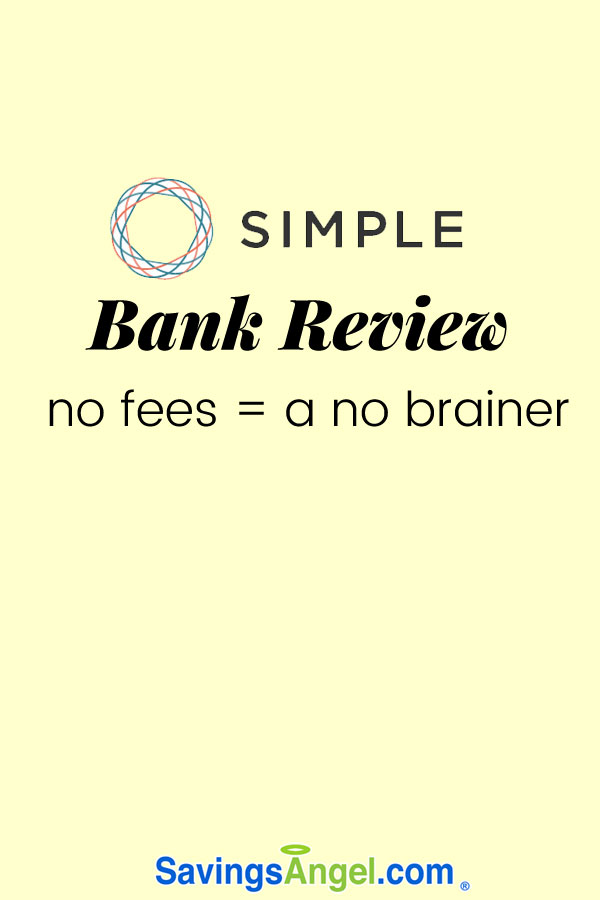 We all have our favorite banks. Some, because we like the people who work there that we've developed a relationship with. Some, because they are convenient to our home and/or our workplace. Others, because we've just always banked there for whatever reason and changing banks can almost be like trading in one of our favorite relatives.
Today, I'm here to challenge you to think outside your normal banking mentality and take a look at a way of banking that I've discovered called Simple.
What is Simple you ask? Simple is more than just a bank, it's a way to bank right from your computer, iPhone or Android. Your may be thinking, "So what. I can do that with my current bank." And I have to admit that I thought the same thing too, until I discovered the management tools that are built in to a Simple bank account to help you manage your money more effectively.
How is banking with Simple the same?
Your money is protected by the FDIC. With Simple, your account funds are held by The Bancorp Bank, Member FDIC and insured to the FDIC maximum which is currently $250,000.
You are also issued a Simple Visa Debit Card by The Bancorp Bank to make purchases in store and online, withdraw cash from ATMs… all the same things you are currently doing with your debit card. You are able to use your Simple card anywhere Visa debit cards are accepted.
You can deposit checks, pay bills, transfer money, set up direct deposit, and most anything else you need a bank to do for you.
What makes Simple different?
Elon Musk rethought everything about cars when he created the Tesla. I feel like Simple has done the same thing for banking. From my point of view, they are a technology company providing a superior banking solution – as opposed to a bank trying to come up with ways to stay cool and competitive. Simple just seems fresh and driven from what consumers really want. In fact, I believe they are providing features you won't see a major brick & mortar bank offer – because it undercuts some of the ways bank rip off consumers.
Limited fees
Simple doesn't charge overdraft fees, bounced check fees, or monthly account maintenance fees. And the few fees they do charge, are for things that are likely to be the occasional cashier's checks and debit card replacements. Their fee schedule is fully disclosed and there are no hidden fees. You are alerted to any fee related to a transaction before you make that transaction.
This is point is huge for a consumer advocate like me. The Consumer Financial Protection Bureau found that normally, 61 percent of bank profits from consumer checking accounts come from overdraft and insufficient funds fees – people like you and I that can easily be roped into a simple error. This is a fact that drives me crazy when it comes to how banks do business.
Built in financial reports
Simple automatically helps you track your spending. Knowing where your money is going will help you make smarter financial decisions. You may discover that the few dollars you think you're spending at the restaurant is adding up to as much as a car payment…oops!
Smartphone management
No matter what you need to do with your bank account, you can do right from your iPhone or Android at any time 24/7. The user interface is attractive and maintains a 4.5 star rating in the Apple app store with nearly 1000 reviews as of this post.
Setting up goals
The Goals section of your account helps you balance regular monthly expenses, lifelong dreams, and everything in between. Want to curb the amount of money that you're spending in a particular category? You can set aside monies in Goals to keep you from overspending in that category. It's about the easiest system I know for getting this done.
If you want to have a larger payment, like your mortgage, quarterly car insurance, property taxes, etc. set aside each week or pay period, you can set a Send-Money Goal that will automatically send this payment for you when it's fully funded. This is done by scheduling a payment. You have the option to "Create a Goal for this payment" which automatically creates a Goal. Then like any other Goal, you can either save over time (a few dollars moved over a day), or save it now!
Safe-to-Spend
Unless you're carrying around wads of cash that you've divided up into envelopes, Safe- to-Spend is the tool that will tell you how much money is available to spend at any given time without messing up your budget.
Fraud Protection
Simple has a lot of built in fraud prevention features. Included in that are push notifications for each purchase charged to your account. If you notice something that looks suspicious, you can instantly block your card – right from the Simple app. No phone call needed. However, if an unauthorized transaction does show up on your account, you're covered by the Visa Zero-Liability policy.
Customer Support
Can be obtained by phone (no tedious menus to go through), mobile chat, or messaging from real people. This includes both support via twitter and facebook. Additionally, Simple has gotten some buzz for sending little extras (fun gifts) to their members. When was the last time your bank did that?
Areas I'd like to see Simple improve:
While Simple is fairly new and innovative, there are traditional banking services they currently do not offer its customers as of this review. Some are hardly deal breakers – but you might find some of these pretty important:
Interest-based Credit Cards
Brokerage accounts
CDs
Mortgages
Loans
Joint account
Small business accounts
According to Simple, each of these things have been identified as important and they are working towards adding these in the future. Specifically, I asked Simple about why no joint accounts. They explained that while this is on the radar, it is possible for a couple who is used to a joint account to manage two individual accounts. It just takes a bit of rethinking on how banking is done. Also, it's possible to maintain an existing bank account – and open a new Simple.com account for a specific purpose. This, in my mind, would be far better than opening a separate fee-based checking account at your bank if you were planning on this anyway. For instance, I opened a separate Simple.com account for some financial goals just because the savings tools were just so darn good. Simple.com is free to open an account with no minimums – so this was a great opportunity to get started. My wife and I can't wait until the day joint accounts are offered so I can drop my existing bank like a bad habit.
My bottom-line: Take a look above at the existing limitations. If you can get by without these services – or like me – just open a separate account for the purpose of increasing savings for some short-term or medium goals, it's a no-brainer in my mind to switch to Simple.