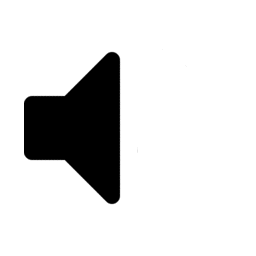 LISTEN TO THE WORLD'S MOST POPULAR SHOPPING PODCAST!
What to do when you end up on the short end of the credit stick
I've invited my guest Randy Padawer, Community Education Specialist, with Lexington Law back again. If you've missed our previous conversations you can find them in these two podcasts: #184 and #182.
Randy pointed out that consumers can end up on the short end of the stick when it comes to credit reporting. The way credit reporting is designed is not for the consumer's benefit but for the benefit of creditors. This is how we can end up in trouble and need the help of a consumer advocate like Lexington Law.
Take these 3 common examples of how a consumer can be treated unfairly. 
Shopping for a car.
Because you want to make a wise financial decision, you visit several car dealers over a period of weeks or maybe months to look for a car. Each dealer will want to verify your information to see what kind of deal they can offer you. So they initiate an inquiry into your credit. What happens is that each of those inquiries can lower your credit score by a few points. If it happens often enough and your score significantly drops you'll end up paying more for that car. Why? Because your credit score is now lower and anything you borrow will be at a higher rate of interest.
Opening a store credit account.
Christmas time is a prime example of when this may happen in a short time span. Stores love to offer a discount to consumers that will agree to open a revolving credit account. And all too often we're happy to do that for the benefit of the discount. What we forget is that every time an inquiry is made into your credit, again, your credit score gets dinged a couple of points.
You end up the victim
Sometimes we become a victim of someone else's problem. How? Let's take this example. You have a roommate responsible for the cable bill. But it doesn't get paid and eventually goes to collection. Even though rightfully it wasn't your responsibility, the creditor can go after you. Now it ends up on your credit report. The bottom line is that you should only be accountable for things that belong to you and trade lines that are reported fairly.
As a consumer, there are 3 things you can do:
The DIY method. This can be very complicated. However, for a simple dispute of a particular item, you should do it on your own. If you see an item show up on your credit card bill, for example, you should be able to taken care it fairly easily by yourself.
Try an unfamiliar credit repair place. Not a recommended solution. As warned by the Federal Trade Commission you may see credit repair ads in newspapers, on TV, the radio, or online claiming they can 100% guarantee to fix your bad credit. Don't believe it! Often they only provide what you can do yourself. There are too many scams out. Beware of places that make promises or unsubstantiated guarantees.
Hire a law firm like Lexington Law who is dedicated to helping people improve their credit reports. As a consumer advocate, they help those who need to go deeper into their credit history to clean up their credit report and credit score.
What does Lexington Law do?
As the nation's largest consumer-oriented law firm, they help consumers correct their unfair, unsubstantiated, inaccurate, credit reports. Lexington Law works to ensure that the credit bureaus present your credit reports in a fair and accurate manner.
Lexington Law provides 3 levels of service:
Concord standard – $79.95/mo.  

The Concord Standard service level covers the essentials of ethical credit report repair. Lexington Law communicates with both creditors and the credit bureaus on your behalf to ensure fair, accurate and substantiated credit reports.

Concord Premier – $99.99/mo. 

Concord Premier enhances Concord Standard's basic credit repair services by adding more ways to address your credit problems. You will receive credit monitoring, actionable alerts when your credit reports are updated, a monthly credit score improvement analysis, and access to InquiryAssist in order to address score-damaging credit report inquiries.

Premier Plus – $119.99/mo. 

PremierPlus includes all credit repair and score coaching services provided with the Concord Standard and Concord Premier service levels. You will also receive your FICO® Score based on TransUnion data each month as well as real-time identity fraud alerts and tools to manage your personal finances.
You can get help from Lexington Law by going to their website www.lexingtonlaw.com. Or you can give them a call at this dedicated phone number provided for SavingsAngel fans 1-844-751-8231.
More helpful advice on this subject:
Why you need to know and understand your credit score
Why you're burned for actually being financially responsible