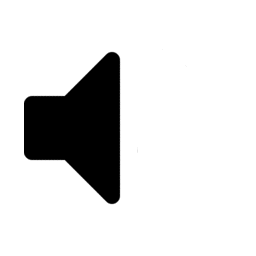 LISTEN TO THE WORLD'S MOST POPULAR SHOPPING PODCAST!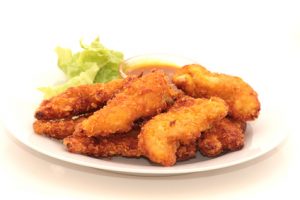 Peanut Crusted Chicken Strips
Try a twist on chicken strips that may just become a new family favorite. Serve this meal to four-plus "" and for less than $9. Or take advantage of coupons and store incentives, and enjoy for around $6.96!
Ingredients:
Meijer split chicken breasts: Meijer, $1.29 per pound.
Planter's peanuts: Meijer, $2.99. ($1 on 1 coupon Mperks.meijer.com.)
Aunt Millie's family bread (recommend white): Meijer, $1.99. (Store offer: $3 off when you buy 6 participating products, mix and match "" instantly at register. If an Ibotta.com member, 25 cents on 1 offer available as well.)
Pantry ingredients: Eggs, Dijon mustard, garlic (minced), oil (recommend olive), pepper, salt.
To complete meal:
Locally grown green beans: Meijer, 99 cents per pound.
Del Monte canned fruit (family's choice): Meijer, $1.29. (Store offer: $3 off when you buy 6 participating products, mix and match "" instantly at register.)
Shedd's Spread Country Crock: Meijer, $1.50. (35 cents on 1 coupon July 27 RedPlum insert.)
Let's Cook!
For peanut crust: Grind 4 torn slices of bread and 1 cup peanuts in a food processor. Pour into a bowl, then mix in 1 tablespoon oil (recommend olive), 2 teaspoons salt (only if peanuts are unsalted), 1/2 teaspoon each Dijon mustard and pepper. Spread out on a large plate. Separately, beat a generous sprinkle of salt and pepper with 3 eggs in a large bowl.
For chicken: Prepare by removing skin, cutting into strips (remove bone if bought split breasts), and pounding to even thickness of strips.
To bake: Heat oven to 400 degrees. Rub a baking sheet lightly with oil. Coat chicken in egg mixture, then dredge in peanut breading. If needed, press breading onto chicken to adhere better. Bake until lightly browned and cooked through, turning once halfway through. Depending on your chicken thickness, bake about 20-30 minutes total. (Break one strip open to check doneness. You're looking for juicy, all white middles.)
Garlic green beans: Bring a well-salted pot of water to a boil. Separately, prepare ice-cold water in a large bowl. Drop green beans in boiling water and cook 3-4 minutes. (When you see the color of the beans turn a bright, beautiful green, pull them.) Drain beans and immediately immerse in the ice water to stop the cooking process. Hold them in the ice water for the same amount of time they were in the boiling water. Then, sauté in a skillet with 1 tablespoon oil (recommend olive), 1/2 tablespoon minced garlic, and a few dashes each salt and pepper; sauté about 5 minutes, or until hot. Finish with a pat of butter or margarine.
Serve peanut chicken and green beans immediately with a side of fruit.
Editor's note: Final cost based on percentage of product used.

Mix it up this week by adding two other food styles and tastes: Fish Tacos, finished with tortilla strips and Minestrone Soup finished with a sprinkle of cheese! Best of all, you can do it all while saving at Meijer.
Bobby Flay's Fish Tacos
Courtesy of Food Network
Save time by using:
Van de Kamps Fish Sticks or Fillets Battered or Breaded 18.1-24.6 oz. Select varieties.
Meijer (WMI)
Retail: $4.99
Sale:$3.99
Use this coupon:$1 on 1 vandekamps.com
SavingsAngel price: $2.99
You SAVED$2.00
That's a savings of40%

Locally Grown Cabbage. Priced per pound.
Meijer (WMI)
Retail: $0.69
Sale:$0.39
Use this coupon:
SavingsAngel price: $0.39
You SAVED$0.30
That's a savings of43%

Meijer Tortilla Strips 4-5 oz. Select varieties.
Meijer (WMI)
Retail: $1.79
Sale:$1.49
Use this coupon:$3 wyb 6 Participating Products Mix&Match (Instantly at Register Limit 1)
SavingsAngel price: $0.99
You SAVED$0.80
That's a savings of45%
Locally Grown Round White Potatoes 5 lb bag
Meijer (WMI)
Retail: $3.49
Sale:$1.50
Use this coupon:
SavingsAngel price: $1.50
You SAVED$1.99
That's a savings of57%
Barilla Pasta 12-16 oz. Excludes pasta plus, Collezione, gluten free, family dinner, jumbo cuts and lasagna.
Meijer (WMI)
Retail: $1.34
Sale:$1.29
Use this coupon:$3 wyb 6 Participating Products Mix&Match (Instantly at Register Limit 1)
SavingsAngel price: $0.79
You SAVED$0.55
That's a savings of41%
Ragu Pasta Sauce 16-24 oz
Meijer (WMI)
Retail: $1.68
Sale:$1.25
Use this coupon:.60 on 2 (RP Unilever 7/27 Limit 2)
SavingsAngel price: $0.95
You SAVED$0.73
That's a savings of43%

Kraft Shredded Cheese 5-8 oz. Select varieties.(B2G1F)
Meijer (WMI)
Retail: $3.49
Sale:$2.33
Use this coupon:Natural: $1 on 1 (All You Magazine 07/25 pg 67)ORNatural: $1 on 2 (SS 8/3)
SavingsAngel price: $1.33
You SAVED$2.16
That's a savings of62%