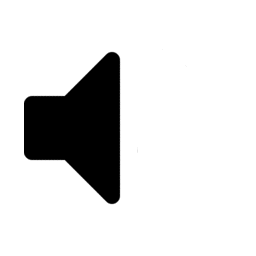 LISTEN TO THE WORLD'S MOST POPULAR SHOPPING PODCAST!
How to stay fit without spending a bundle
During warm weather, it's easy to stay fit without spending money. But once cold weather comes, it's a challenge. Most people just figure they'll start going to the gym. A monthly membership is paid with initial excitement and good intentions, and then… nada.
Why would I be talking about this now, when it's still beautiful out? Because habits take time to develop. You need to start working out indoors periodically, fitting free activities into your routine so continuing them will be natural.
Here are my 7 tips for how to stay fit without spending a bundle:  
Tip #1:
Hit end of season yard sales and secondhand store for fitness gear. Think hand weights, resistance bands, exercise balls, and the like.  Find what works for your available space, your fitness level, and your enjoyment. Be careful not to buy large pieces of fitness equipment that might end up just being a clothing rack.
Tip #2:
Put together a playlist of upbeat music. Watch for deals on iTunes or Amazon if there are songs you don't already own.
Tip #3:
Figure out how to exercise with a friend using free video chat. (For those days when you can't get together in person.) Getting the technical part of this worked out now will eliminate frustration later. You don't want to spend your whole workout time trying to get the technology to cooperate.
Tip #4:
Make a list of household chores that get your heart rate up and your body moving. Write them on inde­­­­­­­­­­­­­­x cards or a calendar and plan to do each once a week or every two weeks. You'll get the cleaning done and your exercise in at the same time. No cost.
Tip #5:
Learn and practice multiple indoor exercises using your own body weight and gravity. Trying them now will help you perfect them as well as finding ones you like enough to keep doing them. WedMD.com has several and, of course, YouTube, as well as the internet in general, has thousands of free workout videos.
Tip #6:
Use free fitness apps to stay motivated and change up your routine both in your exercises and diet.
Here are a few of my favorites:
Lose It! – Described as being "designed with one goal", to help "you lose weight in a healthy, sustainable way. No magic pills, no crazy diets – just a simple, easy-to-use program that helps you stay in your calorie budget".
My Fitness Pal – Has a food section where you can see what others are eating, track your daily calories, and get inspiration for healthy choices. It has an exercise section for ideas and to gauge the number of calories burned. It also has numerous apps to help with specific fitness and weight loss goals.                
Tip #7:
Add extra movement to your everyday activities.
Take an extra trip up and down the stairs when you do laundry, instead of walking to the kitchen normally, perform deep knee bends with each step, do a few extra waist bends as you take things to and from the refrigerator… anything you can think of to burn more calories.