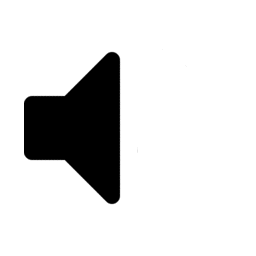 LISTEN TO THE WORLD'S MOST POPULAR SHOPPING PODCAST!
How to get a student loan absolutely the right way
Getting the right student loan is as critical as getting the funds at all. I have a daughter leaving for college so I just interviewed Stephen Dash, CEO of Credible.com for my podcast regarding how student loans work. Credible uses a system that allows students to 
get offers, for free, with no impact to their credit, no sharing of data, and no obligation to proceed with any of the options.
Here's how to get a student loan absolutely the right way…
Step 1 – L
ook into 
Federal loans:  
C
omplete the Free Application for Federal Student Aid (FAFSA) at 

FAFSA.gov
.
Dash recommends that the first step is your FAFSA application – which determines eligibility for federal aid as well as financial aid from individual states, from colleges, and from other scholarship programs. The FAFSA documenting determines how much and what type of aid students qualify for. For students still dependent on their parents, the family's income is used. If a student is already 
independent of
 their parents
, or in graduate school, they submit their own income.
Step 2 – See if you qualify for Subsidized loans:
Subsidized loans
 are the most affordable government student loans, but are only available to undergraduates who can prove financial need. Although rates on subsidized federal direct loans to undergraduates are the same as unsubsidized direct loans, the government does not assess interest charges on subsidized loans while they're still in school, or during a six-month grace period after they leave school. Unsubsidized loans, on the other hand, start accruing as soon as they are taken out. That time period of no accruing interest on subsidized loans can save thousands of dollars.
Step 3 – Look into Private loans:
Once a student has hit their limits on financial aid and 

on the most affordable federal student loans

, they may need to turn to private lenders to cover any unmet educational expenses. Unlike the government, private lenders will evaluate the borrower's ability to repay before approving a loan. So you'll need to not only document your income but provide information about debts you already owe.
Dash shares that most undergraduates can't qualify for a private student loan on their own because they don't have much of a credit or earnings history. They'll typically need to apply with a cosigner, like a parent, relative or friend, who agrees to take on the responsibility of repaying the loan if the student fails to make the payments.
Step 4 – and only if absolutely necessary – Look into Parent PLUS loans:
Parent PLUS loans should only be considered after all other options are exhausted. This is because Parent PLUS loans are the riskiest federal student loans. Not only do they carry the highest interest rates of all federal loans, PLUS loans carry a 4.3 percent up-front disbursement fee. This has the same effect as adding a full percentage point to the annual percentage rate (APR). Depending on the repayment plan you choose, the APR on PLUS loans can end up around 8 percent.
On top of that, Parent PLUS loans also offer the least flexible repayment options. Currently, millions of student loan borrowers are enrolled in income-driven repayment programs that lower their monthly payments. But the only program like that available to parents who consolidate their PLUS loans — the Income Contingent Repayment (ICR) — is not as generous as more popular plans like IBR and REPAYE.
On the upside, unlike private lenders, the federal government does not evaluate the borrower's ability to repay student loans so it can be a little easier to get them. For borrowers taking out PLUS loans, only a basic credit check is performed. So, in short, you won't be turned down for a PLUS loan unless you have adverse credit history (such as bills that are more than 90 days overdue, or a bankruptcy or foreclosure). On the downside, without repayment ability being evaluated, it's easy for parents to get in over their heads with PLUS loans.