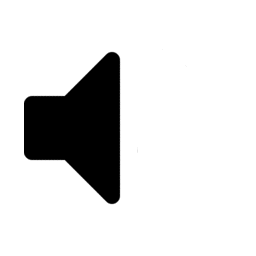 LISTEN TO THE WORLD'S MOST POPULAR SHOPPING PODCAST!
Leaked Black Friday ads – now is the best time to start shopping
Many retailers have already leaked Black Friday ads so now is the best time to start shopping. Why? Because with all the leaked ads, you can comparison shop before all the shopping frenzy begins. Here are 7 ways to use leaked Black Friday ads to your advantage to snag amazing savings both on and even before Black Friday next week.
(1) Check the dates.
Black Friday prices are rarely just the day after Thanksgiving anymore. Many retailers are offering Black Friday prices all week long next week. So be sure you watch the dates and times for each item you're interested in purchasing. You might find that what you want is actually a better deal Thanksgiving Day or that you could wait until Saturday and still get the special pricing – when fewer shoppers are fighting for the bargains. You don't want to miss your savings day by simply assuming it is Friday.
(2) See if the store normally carries that exact item.
If so, you can be fairly certain that the store is likely to have a reasonable supply of the item. That will help you know how aggressive you'll need to be in securing your item. This is especially useful if the store has a special price for more than one day, as mentioned above.
(3) Can you get it online?
Read the leaked ads and check store websites to find out if the store will also be selling at Black Friday pricing online. Many stores are offering their deals both online and in-store and for many days.
(4) Comparison shop both from ad to ad and online.
With the information of the sales and prices at your fingertips, you can comparison shop easily. Check throughout the internet to see if you can get the same item for less money. Your best price might be at another store's brick and mortar location or it might be from an online source. You'll have to consider shipping when shopping online but many places are currently offering free shipping at low spend thresholds, so don't let possible shipping deter you from buying online.
(5) Calculate the true deal.
When ads mark things as a percentage off or when the offer is one such as "Buy One, Get One Free", it can be difficult to know what the true price will end up being. However, with all the ad information available, you can typically figure it out. Unless it's a special purchase not normally carried by the store, you can use the retailer's online store listings or even stop by the store ahead of the sale, locate the item, and know what their retail price is. Then, you can do the math and decide if it's really the deal for you.
(6) Shop early using truly fantastic Black Friday prices as your "savings goal".
Before Black Friday begins, to boost sales during the rest of November, retailers will offer other sales and coupons. Knowing the Black Friday price from the ads, see if you can match or even beat it by combining current sales and coupons. Not only do you stand a good chance of saving even more, you can get some of your shopping done early.
(7) Hit the clearance racks this week.
Retailers are rapidly moving inventory right now to make room for the Black Friday inventory flood. You are likely to find great gifts and items on major clearance, beating Black Friday prices hands down.
Here is a partial list of Black Friday ads that have already been released:
You can see more ads on BestBlackFriday and Brad's Deals.