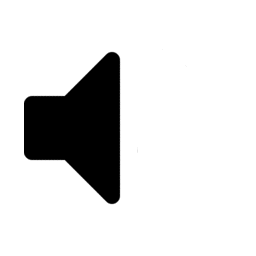 LISTEN TO THE WORLD'S MOST POPULAR SHOPPING PODCAST!
A $1136/mo health insurance discount? Here's how I did it.
One of the largest monthly bills I have aside from my mortgage is health insurance. Before the current tax law changes, I was paying about $650 a month for a health insurance plan for my family. However, just within the last 2 months, we were told that the grandfathered plan we had jumped from $650 a month to over $1200. That nearly doubled our rates.
If that wasn't bad enough, just last week, we were told that we couldn't have that plan and had to pick a new plan from the exchange. With the same high deductible, copays, etc. as our grandfathered plan, our monthly insurance premium went from $650 to $1585!!! This meant my rates have gone up almost a full $1000 per month!
This is close to triple what I was paying just a month ago!!!
We are a hard working two income family who doesn't qualify for any kind of subsidy. So where is this extra $1000 a month going to come from?
For those who aren't self-employed like me, employers that provide health insurance for their employees are facing this same thing. Any employer is likely going to pass on these rate hikes to, you guessed it, YOU!
The good news is that there is a solution – Health Sharing through Medi-Share
There are different ways that you can provide health protection to kind of mitigate the cost of health care for your family, and Medi-Share is an affordable solution. Medi-Share is a healthcare sharing ministry where members share each other's medical expenses.
The concept of health savings has been around for hundreds of years as an alternative to insurance coverage. A health sharing or savings plan is just common sense under the current laws, the current environment, and the current cost of healthcare.
How is health sharing different from health insurance?
Firstly, it is a government approved form of health coverage but it is NOT health insurance. There's no need to be concerned about the tax, or the penalty that can be imposed if you don't have the proper health care, or you don't have any health care. Medi-Share meets the government standard. So there is no tax and there is no penalty to worry about.
With Medi-Share, you are able to go to any doctor or hospital you want. There's no hassle with HMO's or PPO's, in-network, out of network, all of that business. With this type of health-sharing plan, you have greater choice, control, and it saves you a ton of money.
Secondly, it might not be a perfect fit for everybody.
Membership is made up of Christ-followers who agree with the Statement of Faith. Additionally, members agree to live by the following Biblical standards:
No use of tobacco or illegal drugs
No abuse of legal drugs
No sex outside of traditional Christian marriage
Thirdly, there are some specific criteria in order to qualify for health sharing:
All adult Members age 18 and older must attest to a personal relationship with the Lord Jesus Christ.
Members should strive to maintain healthy lifestyles.

You are 

committed to taking care of yourself. However, if you are working toward becoming more healthy you may still qualify. Health coaches are available to help you meet your health goals.
How do you enroll?
You start with filling out a simple form making a declaration of your current health (don't smoke, use illegal drugs, etc).

You also will need to make a declaration that your rights to manage your own health care come from God. Why would you need to make that declaration? This statement is what qualifies you for exemption from the government's current plan.
What the health sharing plan has done for me
I was absolutely stunned over what we could qualify for. My entire family can be on a health sharing plan that will cover 100% of medical bills up to one million dollars per incident for only $449 a month. This is $200 less per month than what we were paying under our former grandfathered plan with a ridiculously high deductible. The unshared amount (our out of pocket) on my new health sharing plan is a mere $1500 annually!
What keeps the cost low?
You are sharing with other people who are committed to taking care of themselves.

All medical fees are negotiated by the health sharing company to keep the cost of services down.

Health-sharing is a non-profit, unlike insurance companies.