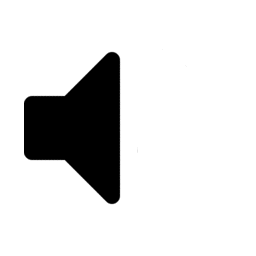 LISTEN TO THE WORLD'S MOST POPULAR SHOPPING PODCAST!
How to Save on Back to School
This post may contain affiliate links or links to sponsors of the SavingsAngel Show.
Although their survey results vary, one thing is clear: both the National Retail Federation and Deloitte agree that spending will be higher this year during back to school. Albeit, Deloitte estimates the average spend per student will be $519 and the NRF estimates is much higher at $696, both are huge amounts. That's why how to save on back to school should be top-of-mind right now for budget-conscious parents. With expected spending that high, it's critical to save in every way you can.
How to save on back to school:
1. Shop your family's cell phone plan. If you're adding a new line to your plan this year (or even if you're not), it's time to shop providers. Most high schoolers have a cell phone, along with a large percentage of middle schoolers and even some in lower grades than that. Despite families having multiple lines, this expense is often overlooked because it is relegated to a "regular budget item". However, cell providers are competing fiercely right now. Offers abound as back to school gets underway, due to the expected influx of new cell users and lines.
2. Upgrade your mobile for less. Now is the time to shop for quality refurbished tech. The longer you wait, the less options you'll find. You can shop trusted refurbished sources online or even visit your local Best Buy. Yes, Best Buy has used cell phones for sale at affordable prices. And you don't need to have or activate any service plan they sell.
3. Replace your tech wisely. Reduce future stress by replacing outdated tech before it becomes a problem. (You know when your child's report is due and suddenly the dinosaur of a laptop they've been using freezes.) But before you buy anything new, consider refurbished. And even before buying refurbished, take the time to evaluate what you really need. It's easy to buy more power and machine than needed – which gets expensive very quickly. If you're looking for an easy-to-use, no-frills machine for schoolwork and internet research, consider a Chromebook or basic laptop.
4. Hit the consignment shops and clearance racks early. During July, consignment shops typically have ample inventory as people donate unsold items from their yard sales. Likewise, retailers are clearing out remaining garments and putting out clothing for back to school. The earlier you shop, the wider the selection.
5. Start cherry-picking the school supply sales. Stores are already stocking school supplies – so let the selective purchasing begin! View sale circulars online to compare store-to-store and find the lowest prices each week. Patience and shopping multiple stores are key here. Most weeks, you'll find just a few of the things you need at the best prices but by the time school begins, you'll be ready. And you'll have spent pennies on the dollar for your students' needs.
6. Earn cash back and pay with discounted gift cards. Before spending any money, check Swagbucks for exclusive deals and discount codes. You can even purchased discounted gift cards from them to do your back to school shopping.
7. Don't buy expensive tools. Items like specialty calculators can really take a chunk out of your budget. For example, if your student doesn't absolutely need a graphing calculator and really only needs a scientific calculator, you can find quality ones for around $10. And if they really do need a specialty tool, ask your local community before buying. Someone whose kids have already used their calculator likely has one lying around.
8. Stock up now for lunch needs. Buy a few shelf-stable and freezable products each time you shop between now and the start of school. By picking up items on good sales, you'll pad your school lunch budget come fall.
9. Put off buying or renting instruments or sports equipment. If your child is interested in starting something new this year, ask around to see if anyone can lend what you need. There will always be time later to buy if your child falls in love with their new adventure. Friends or family might even gift your child the instrument or equipment.
10. Remember: It's not a competition. Resist the temptation to compete with other parents/families by having the nicest or most expensive clothing and supplies. Remember it's not about how much you spend, it's about equipping your family well for success. Give yourself permission to forego things that are overpriced in favor of things that will assist in growth and learning.