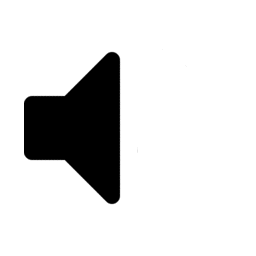 LISTEN TO THE WORLD'S MOST POPULAR SHOPPING PODCAST!
---
Listen to episode 257 – Tips For the Best Yard Sale Ever – Things You Need To Know About College

This podcast post may contain affiliate links or links to sponsors of the SavingsAngel Show.
Hi! I'm Josh Elledge, the Chief Executive Angel of SavingsAngel.com and welcome to the SavingsAngel show! I'm podcasting to you from Orlando, Florida on a bright and sunny day!
I am an extremely busy consumer expert, money-saving advocate, syndicated newspaper columnist, and the guy that turns digital entrepreneurs into media celebrities with UpMyInfluence.com. I love what I do and can't wait to get going on today's episode.
In order to help you save more, earn more and live more abundantly on today's show I'll be covering:
Money and Yard Sales: How to make the most or spend the least

Lifelaunchr: Your Virtual Coach for College Planning
SHOW NOTES
Money and Yard Sales: How to make the most or spend the least
Whether you're on the sell-side or the buy-side of money and yard sales, you want to be successful. Here are some tricks and strategies for how to make the most or spend the least.
For both sellers and buyers, participating in a regional or block sale is ideal. If you live anywhere close to the 127 Yard Sale corridor (127yardsale.com), spanning from Michigan to Alabama, you might consider participating. Claiming the title of "The World's Longest Yard Sale", it runs 690 miles. Even if you don't live directly along the route, there are places renting space where you can set up shop. Other areas and states boast similar events. Check out gsalr.com/blog/longest-yard-sales/.
How to make the most at your yard sale:
***
Lifelaunchr: Your Virtual Coach for College Planning
Today I have with me the founder of LifeLaunchr, Venkates Swaminathan, better known as 'Swami'.
The idea for LifeLaunchr was born out of the experience Swami had as his daughter went through the college admissions process. Finding the right colleges to apply to, working through the requirements, and getting everything in order to apply to college was time-consuming and confusing.
It became clear to Swami that this is a very complex process for many reasons and many families don't have the resources or time to manage it skillfully. So he created LifeLaunchr to help students and families find their best-choice college and get in. Along with that, how to navigate the confusing, opaque college admission process with less stress.
Students can start as early as their freshman year in high school to get expert help that will maximize their college and career options.
Get your FREE 30-minute college admissions consultation by going to http://savingsangel.com/college/
***
If you've loved hearing everything on this podcast, SHARE THIS episode with a friend! People NEED this information. You and I, together, can change lives. I recommend taking a screenshot and posting on FB – or wherever you hang out most.
And as always, if you have any specific questions, or if there is something you'd like to hear me talk about, you can drop me a comment in the podcast feedback, write me on my Facebook group, or call my podcast hotline at 407.205.9250 and leave me a message. I'll answer your question, write you back, or – with your permission – I might even share your question or story with others on this show.
Have a wonderful week – full of saving more, earning more, and living more abundantly – and thank you for listening!
***
Links mentioned in this podcast:
gsalr.com/blog/longest-yard-sales/
***
Call the

'best yard sale tips'

podcast hotline with your question or comment: 407-205-9250
More places to keep your eye on!
Support the podcast and help an angel get their wings! Please, rate/review in Apple Podcasts or Stitcher.
I would love to have your business advertise on / sponsor this show to smart, savvy consumers, couponers, and couponing bloggers. If we can connect, I will promote your brand on the #1 Apple Podcasts shopping podcast: http://SavingsAngel.com/advertise
If you leave a review, Apple Podcasts will bump us up and introduce The SavingsAngel Show to more people. As a result, you'll help share our message of abundance with MANY others!
2. Click the gray subscribe button as shown here
3. Help me share the message of abundance by sharing a 5-star written review: