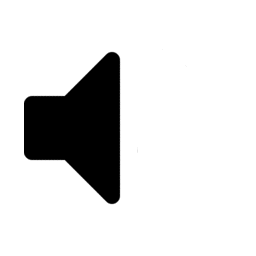 LISTEN TO THE WORLD'S MOST POPULAR SHOPPING PODCAST!
Update from Discovery Cove: "We're running a special Florida resident rate right now that extends through Spring Break. Our day resort package is only $149, which includes 14 days unlimited admission to SeaWorld and Aquatica surrounding the Discovery Cove reservation. You can learn more about our Florida Resident packages here on our website.
I had the opportunity to visit Discovery Cove with my family and speak with Lauren Taft, the Senior trainer at Discovery Cove.
Lauren reiterated to me the one comment that so many of the workers here were saying, "they have the best job ever"!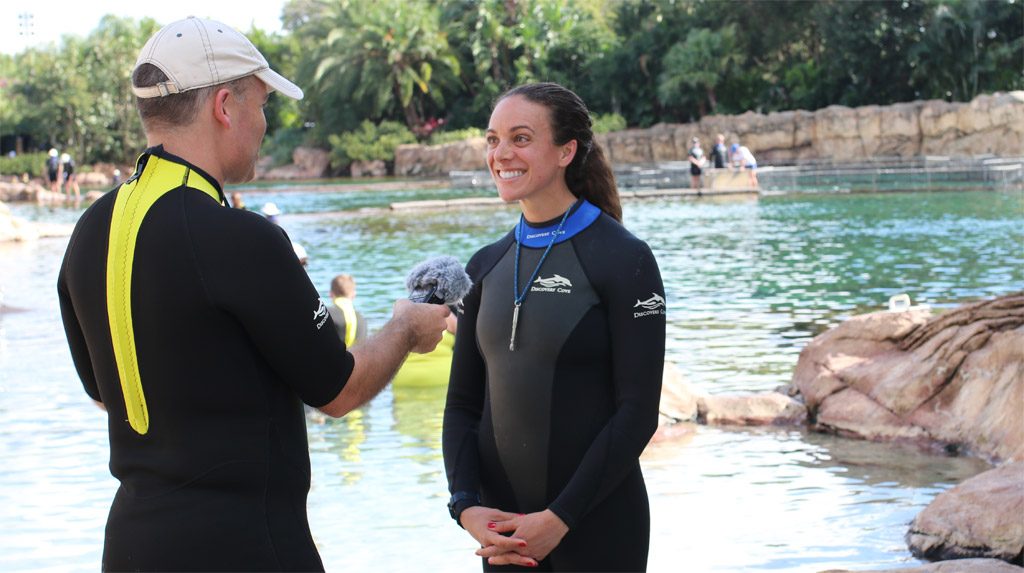 What makes Discovery Cove so good for our kids?
Discovery Cove is one of those places where you see the spark that kids especially have about working with animals. Kids are our future and the way to impact our environment and our future is to start when kids are young. When kids can come to a park like this and interact with an animal it's a completely different experience than reading about it in a book or watching a television show. When a child is in the water touching an animal for the first time it can create a passion in them that they may want to pursue. For adults or children that want to work with animals, Lauren recommends psychology as the best field of study. Everything you do with animal training is based on behavior and positive reinforcements. So any background in behavior or psychology is very beneficial.
What is Discovery Cove and what can you do here.
Discovery Cove is a unique all-inclusive resort, more so than a theme park or zoo. Instead of watching a show, you are part of the show. You are the one in the water swimming with the stingrays, coming face to face with the otters, learning about the marmosets, doing the rides with the dolphins. It's completely different when you are a part of the actual attraction and not simply watching or observing it. These are the kind of memories and once in a lifetime experiences you can have with your family and friends.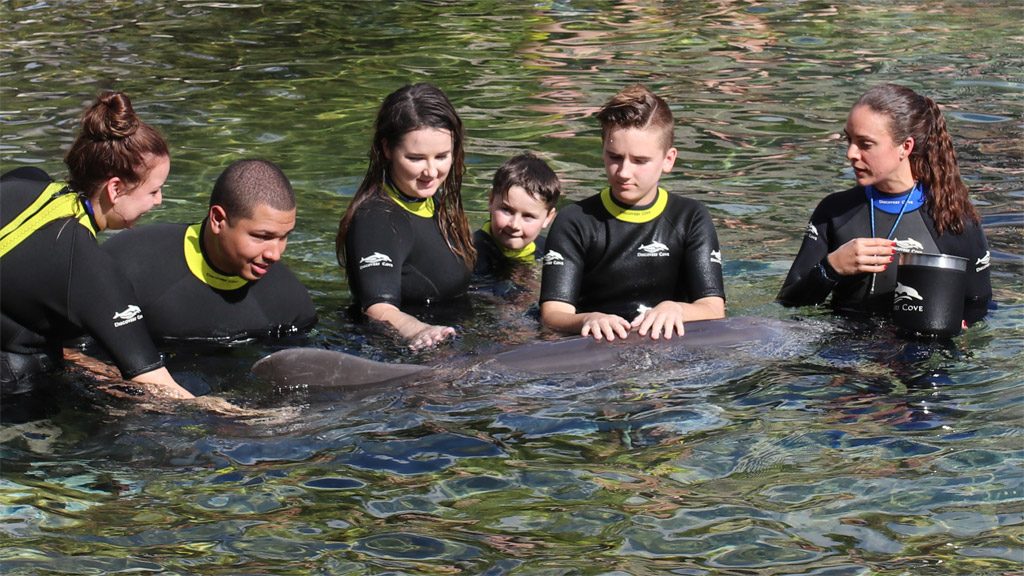 What are some of the activities that you get to do?
As an all inclusive resort, you can start right out with breakfast. A complimentary breakfast and lunch, plus unlimited snacks and beverages are there for you throughout the day.
Everything you need is provided for you. You get a locker, towels, sunscreen, masks, and snorkel gear. There is the dolphin interaction experience. The Grand Reef is where you can snorkel and swim alongside gigantic stingrays, tropical fish, and sharks. There's also a Sea Adventure program where you can sign up to go scuba diving without being a certified scuba diver. Here, you get a walking tour of the underwater reef.
There are also areas for those who don't want to get wet or go into the water. You can go into the free- flight aviaries and feed the tropical birds. The tawny frogmouth, in particular, is a favorite. Then there's the otters, the monkeys, and other events and interactions that you can have for a thrilling and relaxing day.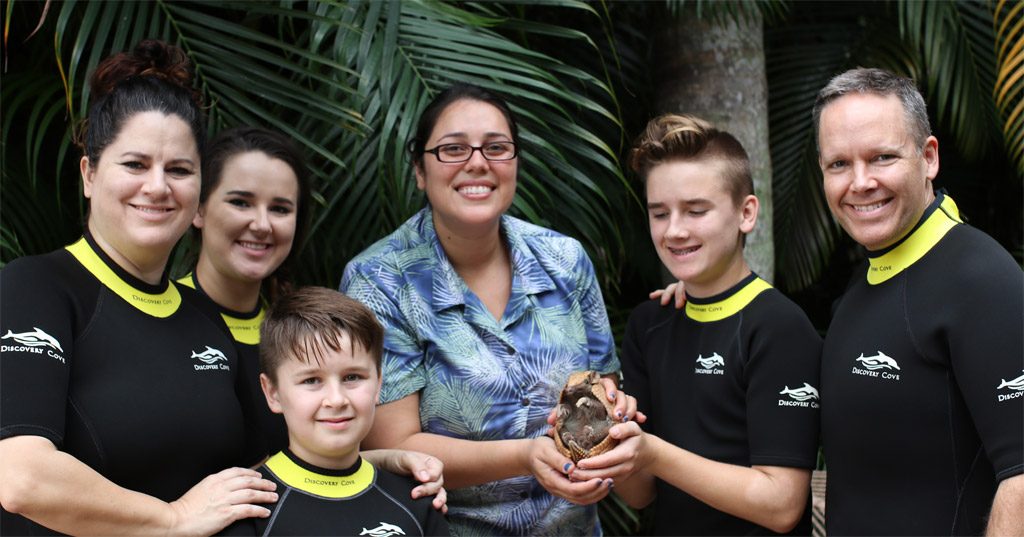 When is a good time to plan a trip to Discovery Cove?

The Orlando weather is pretty good year round so there really isn't a bad time to go to Discovery Cove. The water is temperature controlled to stay the same year round. This makes for a pleasant experience to go in and out of the water at any time. Another big benefit is that the park attendance is controlled to keep the park from becoming overcrowded. By capping the attendance you get more of a resort feel and are able to spend that one-on-one time with those that you care about. You can get up close to the animals without being in a big crowd and take in the activities without waiting in line.
Are you ready to experience Discovery Cove? Simply go to their website or call their reservation hotline at 407-513-4600.