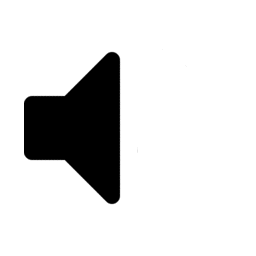 LISTEN TO THE WORLD'S MOST POPULAR SHOPPING PODCAST!
Valentine's Day Get-Away in Orlando
Enjoy a romantic get-away for two for $239, including an elegant 3-course dinner at Jack's Place restaurant, deluxe accommodations for one night and full buffet breakfast at Café Matisse. Dance the night away at 3NINE entertainment venue onsite at Rosen Plaza, hit the links for 18 holes of golf at the newly redesigned Shingle Creek Golf Course (complimentary shuttle to and from the hotel, greens fees not included), lounge by the palm tree-lined outdoor swimming pool or play for the day at nearby theme parks and shopping at Pointe Orlando.
Get the extraordinary pillow that gives the ongoing gift of luxury, comfort, and refreshing sleep. I recently bought one for my wife and I. They're an investment at $149 – but this is the best pillow I've ever slept on. Waking up with no headaches and neck pains has been worth the cost. I'd recommend buying one first for you & your loved one to each try. It takes a week to get used to – because it's a bit different. If you each love it, consider pillow #2 after a couple weeks.
Swagbucks – Get Double SB or More at the most popular stores like these:
Ghirardelli Chocolate 10% cash back
JCPenney 15% cash back
Chicago Steak Company 10% cash back
MyGiftCardsPlus up to 10% cash back
FlowerDelivery.com 15% cash back
Jewelry.com 14% cash back
---
(Before buying any Groupon get cash back savings on Groupon gift cards from MyGiftCardsPlus through Swagbucks.)
FLOWERS!!
Groupon has tons of 50% off or better deals for flowers… FTD, ProFlowers, 1800Flowers, more.
Ice Cream and Frozen Treats at Ben & Jerry's (Up to 50% Off).
Three Options Available.
$14 Worth of Ice Cream
One Medium Ice Cream Cake (only valid at 3234 North John Young Parkway location)
One "Sundae" Catering Package for 25 People
El Bodegon Tapas & Wine
Two Options Available.
$16.99 for $30 Groupon, valid Monday-Thursday, 5 p.m.-close ($30 value)
$18.99 for $30 Groupon, valid Friday and Saturday, 5 p.m.-close and Sunday 12-8 p.m. ($30 value)
$18 for $30 worth of Italian cuisine and drinks for two or more people
Must purchase at least two entrees
Massage Spa of Winter Park Massage and Facial Packages with Glasses of Wine
(Up to 48% Off) – Choose From Three Options
$74 for a 60-minute massage, 30-minute facial, and a glass of wine ($135 value)
 $88 for a 90-minute massage, 30-minute facial, and a glass of wine ($160 value)
$115 for a couple's spa package with 60-minute massages, back scrubs, and glasses of wine ($220 value)
The Spa College Park – Nail Services at The Spa (Up to 51% Off)
Five Available Options:
$48.99 for a signature mani-pedi ($95 value)
$31.99 for a spa mani-pedi ($65 value)
$24.99 for a signature gel manicure ($45 value)
$34.99 for a signature gel pedicure ($60 value)
$34.99 for a gel manicure and express pedicure ($70 value)
Matthew Michael's Salon Experience – multiple locations –  Aveda Treatment and Blowout with Optional Haircut and Highlights (Up to 40% Off) – Choose from Three Options:
$25 for an Aveda botanical therapy treatment and blowout ($40 value)
$45 for a haircut, Aveda botanical therapy treatment, and blowout ($70 value)
$90 for Matthew Michael's Full Experience: includes Halo highlights, haircut, Aveda botanical therapy treatment, and blowout ($150 value)
Some great Valentine's Day deals you at the stores:
Russell Stover Valentine Chocolate Candy .87-1.25 oz (wyb 2)
Walgreens
Retail: $0.99
Sale: $0.50
Use this coupon:
SavingsAngel price: $0.50
You SAVED $0.49
That's a savings of 49%
Russell Stover or Whitmans Sampler 10-12 oz.
Walgreens
Retail: $8.99
Sale: $4.99
Use this coupon:
SavingsAngel price: $4.99
You SAVED $4.00
That's a savings of 44%
Dove Valentine or Original Promises 7.94-8.87 oz, Truffles 5.42 oz or Chocolate Dipped Fruit or Almonds 5.5-6 oz (wyb 2)
CVS
Retail: $3.79
Sale: $3.00
Use this coupon: $1 on 2 (RP 1/22) OR $1 on 2 coupons.com AND $1 on 2 (dove chocolate ECB Limit 1)
SavingsAngel price: $2.00
You SAVED $1.79
That's a savings of 47%
Russell Stover Chocolates Candy 8.25-12 oz. Assorted varieties. (B1G1F)
Publix
Retail: $9.99
Sale: $4.99
Use this coupon:
SavingsAngel price: $4.99
You SAVED $5.00
That's a savings of50%