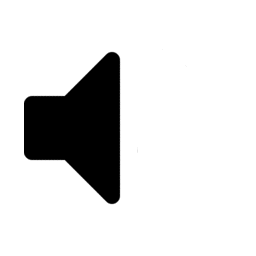 LISTEN TO THE WORLD'S MOST POPULAR SHOPPING PODCAST!
What you'll save on when you buy in early spring
Ever wonder what you should be buying in early spring? Sometimes, timing really is everything when it comes to landing a deal. Here's a quick list of the types of things you should be shopping for in February, March and April. And don't forget to save even more by getting cash back on all your purchases by using
Swagbucks
.
What you'll save on when you buy in early spring:
February
Home Goods: Presidents Day is next week and the sales are in swing. Expect excellent offers on items such as bedding, small appliances, cookware, and kitchen gadgets.
Air conditioners: It sounds crazy since February is pretty chilly, but now is when you can find great deals on air conditioning units.
Furniture: With new inventory hitting showrooms, you can find furniture on sale in February. And remember, at most furniture stores, you can negotiate prices to get a bargain. Furniture has a pretty good markup, giving retailers room to work and still make a profit.
TVs: Check stores for remaining overstock from televisions that didn't sell before the Super Bowl. You might even score an amazing deal on one that was returned.
Winter Items: Now is the time to load up on winter apparel and sports items for next year, because retailers are trying to make room for spring and summer inventory.
Tax Software – Buying tax software at the last minute isn't financially savvy because it's likely going to cost more. However, in February and March, you can find great discounts on this must have.
March
Luggage – With Spring Break and summer vacations getting closer, luggage sales will be featured.
Digital Cameras – Prices often drop on digital cameras this time of year. Whether you're looking for a point-and-shoot or a fancy DSLR, now is the time to buy.
Exercise Equipment – With warmer weather on the way, gym equipment gets marked down. Retailers need to move inventory and make sales before people move outside to workout.
Video Games – New games are launched for the holiday season but then often drop in price in March, after the holiday excitement fades. You can even find good deals on consoles.
April
Vacuums – It's time for spring cleaning! Make it easier on yourself with a new vacuum. They're often marked down this time of year because new models come out in the summer. Other spring cleaning items are marked down as well, so stock up.
Spring Clothing – Spring may be just getting started but retailers already need to make room for summer selections. This is also your last chance to snag major clearance prices on any remaining winter clothing.
Jewelry – Mother's Day will be here before you know it, so do your shopping now. Retailers often have markdowns during non-gift-giving periods.
Lawn and landscaping items: Lawnmowers, fertilizers, and flowers – oh my! If you need it to make your yard healthy and beautiful, it's likely on sale. Check out big box home improvement stores like Lowe's, Home Depot and Menards for sales and rebates.
Additionally, snow equipment is put on clearance, so save a bundle by buying ahead for next winter.
Travel Deals: It's an ideal time to find last-minute travel deals on airfare and cruises.
***