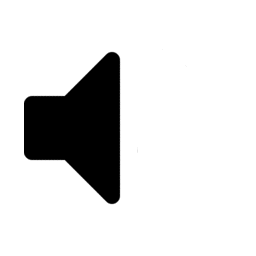 LISTEN TO THE WORLD'S MOST POPULAR SHOPPING PODCAST!
Crushing The Scary Of Cryptocurrency With Expert Mark Moss
This post may contain affiliate links or links to sponsors of the SavingsAngel.com.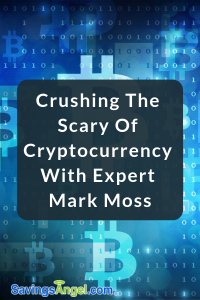 We've all heard the terms bitcoin, cryptocurrency, and blockchain being bantered around today but, if you're like me, it all sounds kinda scary. That is until I had the opportunity to speak to Mark Moss. Mark is the Co-Founder of Signal Profits, an investment and education company that helps investors cut through the sometimes scary world of investing.
Mark's had years of experience and success (his portfolio regularly yields 3,542%) but teaching others is his passion. Through Signal Profits, he helps guide others through the newest form of investing: cryptocurrency. And he loves it.
Mark firmly believes that people need to be better educated when it comes to investing and finances. We're not taught enough about it all, how it works and how to better ourselves. We're often stuck in the same types of offers or products, yielding the same types of results – when, in fact, there are many ways to increase wealth through smart investing.
Principles are few – Methods are many
In fact, Mark is fond of saying, "Principles are few. Methods are many." Meaning that, once you know the principles of investing, you can take several paths to get there. Investing principles are investing principles. Whether you're investing in real estate, stocks, bonds, cryptocurrency, or even your own business – there are a lot of ways to increase your holdings.
That's why through Signal Profits, Mark and his Co-Founder have taken on understanding – and explaining to any investor, whether seasoned or brand new – the various forms of cryptocurrency, such as Bitcoin.
I asked Mark what makes cryptocurrency, blockchain, Bitcoin, all these various forms of new currency unique. And he explained how true peer-to-peer money exchanges don't really happen. Take PayPal for example. You feel like you're sending money directly, but you're really not. It passes through several banking institutions, often with each taking a small "toll" or "fee" along the way. Not only does this add to expenses, it's rather inefficient. On the other hand, Bitcoin, for example, is more direct peer-to-peer.
Not only that but the way that nearly all currency runs now is through central banks. Without alternative forms of currency, there isn't any other way around that. But with blockchain, there is a new way to trade value for value.
And understanding, breaking down this new way is what Mark specializes in. If you are a seasoned investor, someone who is just learning, or if you're just curious about how cryptocurrency actually works, check out my full interview with Mark Moss.
You can also learn more at his website, SignalProfits.com/wealth.