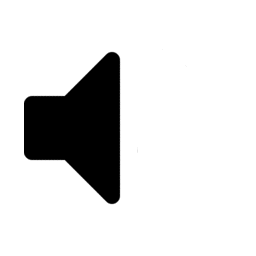 LISTEN TO THE WORLD'S MOST POPULAR SHOPPING PODCAST!
Ways to save money in the New Year
It's a new year, and, as always we like to find ways you can kick off the year with new ways to save money. With shoppers spending an average of $967.13 this recent holiday season, up 3.4 percent from last year, January is the perfect time to find ways to save money and start paying off holiday bills.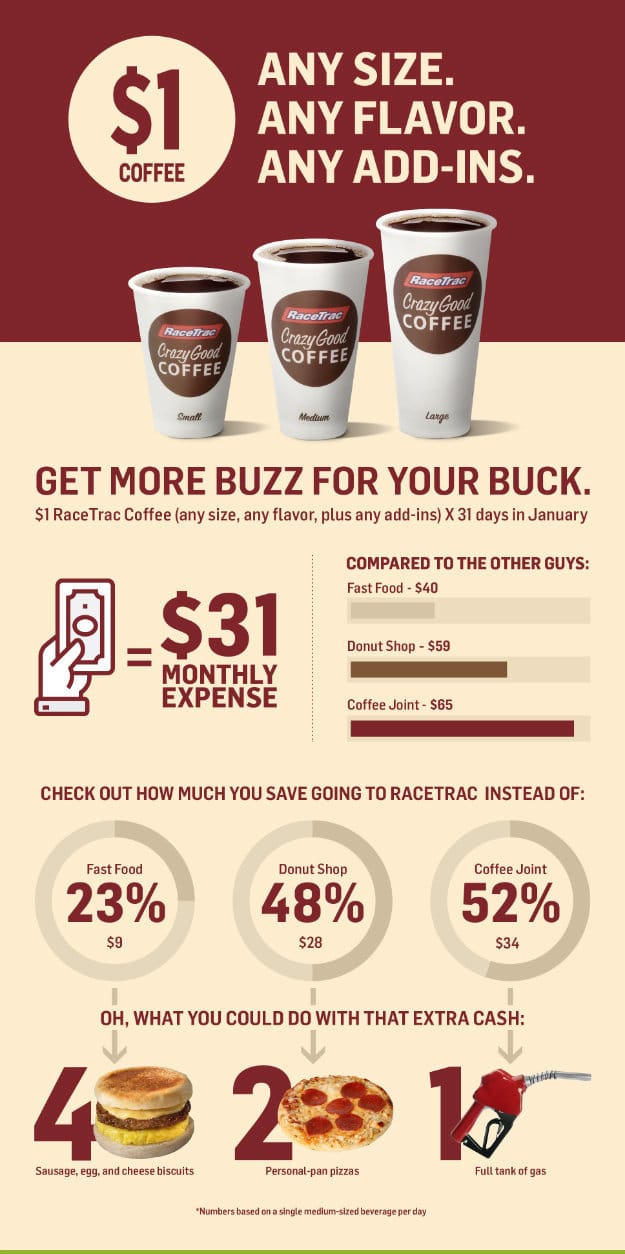 1 – A common New Year's resolution is to get healthy, lose weight, and hit the gym. In January, you're likely to find gyms waiving extra fees or running special introductory offers. If you're going for a gym membership, carefully read the contract before signing up. Do some price comparisons with local competitors ahead of time so you're in a position to negotiate the best deal. And never take the "first offer". Most gyms have unadvertised rates they are willing to offer if they know it will land your business.
2 – January is also a good time to refresh bedrooms and bathrooms with new linens. Look for those nice department stores that will be taking 50 percent to 70 percent off on their better quality bedding and towels.
3 – According to a recent news report, the average American spends approximately $1,100 a year on coffee. That comes out to more than $3 a day spent on nothing more than coffee. Think about what else you could do with that amount of money!
The good news is that you don't need to give up coffee in order to save money. Instead, join the RaceTrac challenge!
RaceTrac is challenging coffee lovers to ditch their expensive coffee habit this January and try any size coffee for just $1!
RaceTrac's "Crazy Good Coffee" bar offers up to six blends of freshly brewed coffee – Columbian, Dark Roast, Decaf, Guatemalan, Hazelnut and Regular – all made from 100 percent Arabica beans. Guests can be their own baristas, selecting their favorite coffee blend and pairing it with their favorite creamers, sweeteners, and add-ins like whipped cream.
And from Jan. 1-31, every single cup and combination is only $1!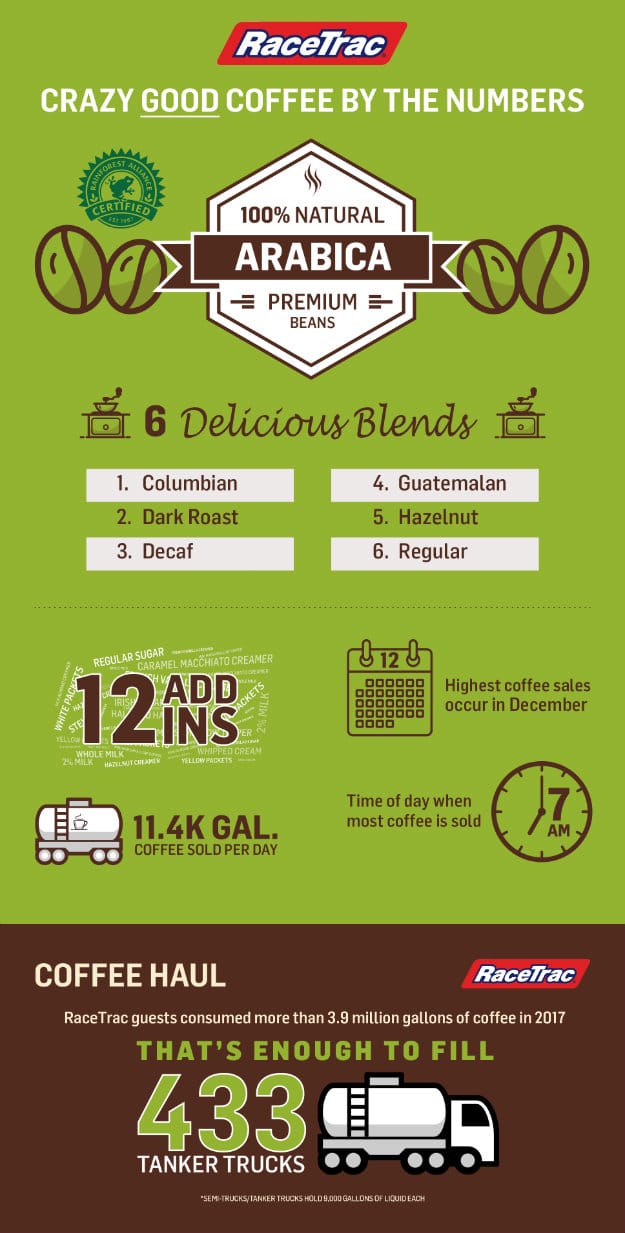 Additionally, RaceTrac is excited to introduce new coffee machines coming to stores in 2018. These wil be launching in select markets January. The new offering will change the look, smell and sound of a RaceTrac coffee run. Guests will be able to select their favorite coffee blend and watch the 100 percent Arabica beans ground right before their eyes. Now that's a fresh cup of joe!
Our thanks go out to RaceTrac for this sponsored post.