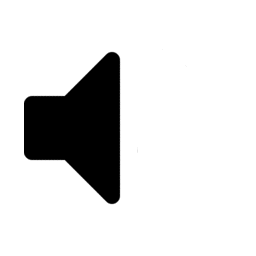 LISTEN TO THE WORLD'S MOST POPULAR SHOPPING PODCAST!
How to start home side hustles that really pay
Whether you want to stay home with your kids, have the goal to pay all cash for Christmas this year, or you just plain need more money every month – I've got six ideas for how to start home side hustles that really pay.
Take online surveys.
Granted, this one won't create steady income but the extra cash you get now and then is worth the time quality surveys take. I stress that you want to only spend time on quality surveys because some pay very little. You'll need to gauge what your time is worth, plus be patient. Most people don't get more than a few survey offers a month but the more active you are, the more offers you'll receive. A few companies worth looking into are OpinionOutpost.com, 20/20Panel.com, and Nielsen affiliate, NationalConsumerPanel.com.
Be a virtual concierge.
If you're skilled at making high-end plans, purchases, and other arrangements, this could be the perfect way to make a decent income. Virtual concierges are typically employed by businesses to take care of upper management, especially while they travel, as well as clients the company wants to pamper. Tasks can include such things as making dinner reservations and ordering show tickets or making company Christmas gift purchases and coordinating the delivery of the gifts or even handwriting beautiful company thank you cards. Before you begin, determine what type of services you are equipped to offer and consider joining a professional concierge organization like the National Concierge Association or the International Concierge and Lifestyle Management Association. While you're getting established, you may want to work for a concierge company to get some experience. AspireLifestyles.com and TheVirtualConcierge.com are two to consider. Please note that some concierge services may require on-location work.
Become a virtual assistant (VA).
More and more time-strapped entrepreneurs and small businesses are hiring VAs to handle day-to-day operations for them such as responding to emails, submitting PR responses, answering the phone or replying on social media and attending to customer or client needs. To land your own client, or clients (if you can handle more work), spread the word to business professionals and their friends and contacts. While working for yourself as an independent VA will make you more money, if you have difficulty starting out, you can work for a VA service like Zirtual.com. Note that to be successful, you need to have excellent verbal and written communication skills, organizational skills and be reasonably tech-savvy.
Be a home-based call center agent.
Even large companies are outsourcing their old in-house call centers to agents based at home. These jobs can be pretty flexible as you set your own hours. To be a successful call center agent, you need to have a listening ear, willingness to find a solution, and not easily rattled as you will likely be yelled at by upset customers. A couple companies to look into are WorkingSolutions.com and LiveOps.com. Be advised that you will need a quiet environment, a quality headset and computer, and fast, reliable internet. Also, reputable companies will require you to pay for a background check before considering you for hire.
Teach English online.
Some teaching positions do not even require you to know a foreign language. Instead, they are designed to help those learning English to refine their listening and speaking skills by directly interacting with a native-speaker. If you do know a foreign language, you can land even more jobs by helping beginning students. You'll need to have a quality headset and computer, as well as a reliable internet connection to use platforms such as Skype. Three companies to consider working with are: Italkie.com, TutorABC.com, and VerbalPlanet.com.
Sell your photos online.
Instead of just posting your beautiful, funny, or unique photos on social media, make money from them! Foap.com is one reputable company and is partnered with notable platforms like Adobe, Alamy and Shutterstock. You can also consider approaching these platforms directly. The key to making worthwhile money from your photos is having a lot of volume, excellent quality, and interesting or needed images.
Need more ideas? Check these out:
Color Your Income with a Little Extra Green
15 Smart Ways to Make Extra Money From Home