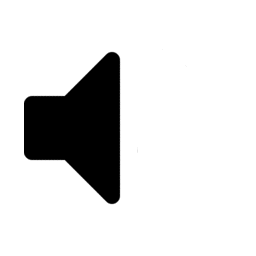 LISTEN TO THE WORLD'S MOST POPULAR SHOPPING PODCAST!
How to Spot Fake Reviews and Skewed Ratings
The old adage "Don't believe everything you read" has taken on an ever-shifting life of its own. In today's marketplace, we seek out online reviews and ratings to guide us in nearly every purchase decision we make. Unfortunately, reviews and ratings can be fake and skewed, and therefore, misleading. It's critical to be able to discern which are real and which are false. Here are 6 tips to spot fake reviews and skewed ratings.
How to spot fake reviews and skewed ratings
Note: Each of the following indicators is not, in and of themselves, 100% "tells" on a fake review. However, if a review has one or more of these components, it's possibly fake. (The more of them, the more likely.) To be fair, some may have a few of these indicators but actually, be genuine. The rule of thumb: always err on the side of dismissing any review that seems false. It is financially safer to dismiss an opinion that is true than to believe one that is fake.
Lacks proof of actual user/customer experience:
This is the review that employs only blanket statements (either positive or negative). It doesn't actually tell the reader anything useful nor does it indicate actual user or customer experience. Phrases such as "I love it!", "Nice color", "Can't wait to try it" or "Piece of junk" are hallmarks of these reviews. Nothing in these ratings give the reader specifics as to the quality, durability, or value, nor do they offer any concrete reason or proof for the comment.
Fake reviews can be overly positive:
This is the review with 5 stars and a lot of exclamation points. It may even contain portions in all-caps, indicating over-exuberance. It smacks of too much enthusiasm in a situation where it's unwarranted. Reviews like these skew ratings toward a higher positive score. They may from the business themselves or by well-meaning friends and fans of the business.
Extremely critical or caustic:
This is the review with 1 star and likely at least one portion in all-caps, indicating "cyber yelling). It will often contain phrases like, "If I could give 0 stars or even negative stars, I would!". How can you tell when these are not genuine? They focus on details or aspects not directly related to the product or service itself or have no specific reason at all. (Look for phrases such as "shipping took too long".) Reviews like these skew ratings lower. They may have been initiated by annoyed customers who didn't actually experience the product or service but rather encountered another issue. They may even be from disgruntled former employees or other businesses looking to harm their competition.
Focus is irrelevant:
This is the review that focuses on aspects that have nothing to do with the product or service itself. For example, a product review may state, "Looks nice. Haven't actually used it yet.", while giving the product 5 stars. Other examples are "Shipped fast" or "Poorly packaged". None of these statements lend any usable data about the product itself. For services, it can be irrelevant information such as, "Location is close by" or "Joe is nice". Again, such statements do not indicate the value or trustworthiness of the service itself.
Doesn't actually match the product or service:
These reviews can be more difficult to detect but it's possible by reading carefully. Indicators that the reviewer somehow ended up on the wrong (but similar) product are mentioning sizes, features or components not included with the proper product. Incorrect service reviews are things such as rating the wrong business location.
Marked as "compensated for my honest review":
It is common to take such reviews as being more genuine since at least these reviewers are forthcoming. They are following disclosure laws and stating they were compensated (such as receiving the product or service for free) in exchange for their rating. This is becoming more and more common, and expected, in our influencer culture. People even look for influencers they trust to give them opinions about products and services. So why would this type of review make this list? Because you do need to take these with a grain of salt, as they can skew ratings.
How? Because it is simply human nature to be more positive when we receive something for free. We naturally want to give in return. Therefore, even though the influencer intends to be completely honest, the review may slant more positively than if they had not been compensated. Read them but bear this in mind.