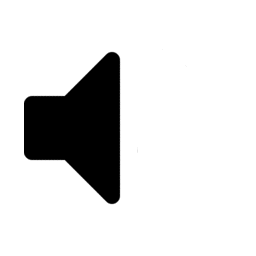 LISTEN TO THE WORLD'S MOST POPULAR SHOPPING PODCAST!
7 Secrets to Save Money with Warehouse Stores
Warehouse stores, like Costco, Sam's Club, BJ's, and others, are known for having great prices on bulk grocery and household items. They can offer these prices because of membership fees, but is a membership to these stores actually worth it? If you follow a few specific principles to make sure you're getting the most bang for your buck, the price of membership is nothing compared to how much money you'll save.
Here are 7 secrets to save money with warehouse stores.
1. Check the price per unit.
Many people fall into the trap of believing that everything is cheaper when they buy it in bulk at a warehouse store, but that's not always the case. Some items are a great deal, while others are actually more expensive than they are at traditional grocery stores. By checking the price per unit and comparing it to the price per unit at other stores, you know whether or not it's a good deal. It's helpful to keep a price list for comparison purposes. Whenever you buy groceries or household items, whether at a traditional grocery store or a warehouse store, write down the price per unit. Then, bring that list with you whenever you go shopping so you know for sure you're saving money.
2. Upgrade your membership.
Most warehouse stores have multiple levels of membership. While the higher level of membership costs more per year, it also brings a lot of perks that make it well worth it. One of those perks is cash back for all your purchases, up to hundreds of dollars per year. If you shop frequently enough, the upgraded membership can pay for itself after only a few months. If you're not sure whether it will be worth it, you can start out at a lower membership level and track your spending. Then, you can upgrade to a higher level of membership later if you think it's worth it. Some stores will also allow you to go the opposite way and downgrade to a lower membership if you feel you're not getting your money's worth with the higher membership level.
3. Only buy what you'll actually use.
Warehouse stores tend to sell truly massive quantities of certain items, so you have to make sure you'll use it all before it goes bad. Even if the price per unit is better than any other store, it's still a waste of money if you end up throwing half of it away. Take into consideration how long it will take you to use up the item, and consider whether it will go bad before that time. This will tell you whether or not you can save money at warehouse stores for that item.
4. Share with friends.
If bulk quantities of certain items are just too much for you and your family to use, strike up a deal with some friends to split the cost of the item. After purchasing the items, divide them up among you and your friends. This way, you can get the great deals a warehouse store provides without worrying about wasting money on items that you may not be able to use fully.
5. Use coupons.
As a member of a warehouse store, you receive coupons in the mail. By using these coupons, you can get an even better deal on items that are already priced at a discount. The best part is that some stores don't even require you to clip the coupons yourself, as they will apply them at the register automatically when you buy qualifying items. The same coupons generally cycle around several times a year, so keep track of when your favorite items tend to have coupons so you can stock up when they come around.
6. Freeze extras.
If you buy perishable items, like meat and produce, in bulk, portion it out and freeze any extras so they last a long time and don't spoil before you have a chance to use them. Investing in a deep freezer specifically for this purpose can save you a lot of money on groceries in the long run, and it can help keep your frozen bulk items organized well.

7. Buy seasonal items at the end of the season.
Seasonal items are usually a great deal at warehouse stores, to begin with, but you can save even more money on these items by buying them at the end of the season. As the seasons transition, the stores need to get rid of the old items to make way for the new seasonal items, so they slash the prices. This means you can stock up for next year at a fraction of the price.