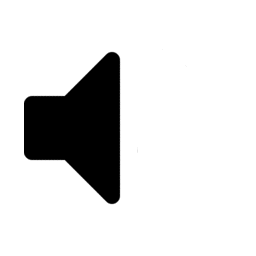 LISTEN TO THE WORLD'S MOST POPULAR SHOPPING PODCAST!
9 Useful Tricks to Save Money While Eating Out
Dining out is one of the great pleasures of life. You get a great-tasting meal without having to lift a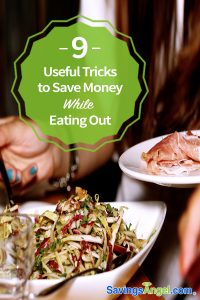 finger to cook or clean up afterward. Unfortunately, all of that convenience comes at a cost. Eating out can get expensive, especially if you have a large family. But you don't have to be doomed to cook at home every single day as long as you follow a few simple tips to save money.
Here are 9 useful tricks to save money eating out:
1. Only order appetizers and sides.
Appetizers are made large enough to share, and they're often much cheaper than entree items. Side items are smaller portions, but they can be some of the cheapest items on the menu. Make your own meal by mixing and matching different items from the appetizers and sides portions of the menu, and share the items with everyone at the table. Not only will you save money with this method, but you'll get a wider variety of foods, too. 
2. Sit at the bar.
Nicer restaurants often have bar seating and a special bar menu. These bar menus offer small-plate versions of the food served at the tables in the restaurant. Because the portions are smaller, the prices are also lower. This may not work if you're dining out with a lot of people, but if you're on a date, this can be a great way to save money while still dining at local hot spots. 
3. Go during happy hour.
Happy hour isn't just for drinks! Some restaurants offer deals on food during happy hour, and you could save as much as 50% on your bill by going during this time. Check with the restaurant to see exactly what time and day they hold their happy hour, and what kinds of specials they offer during this time. 
4. Sign up for rewards programs.
Your favorite restaurant may have a rewards club, where you can sign up to get deals delivered right to your email inbox. Often you'll get a free menu item for signing up, a free menu item on your birthday, and various coupons and promotions throughout the year. Wait to go out until you've got a coupon to use, and you can dine well without breaking the bank. 
5. Get a to-go box at the beginning of the meal.
If you're at a restaurant where the portion sizes are huge, ask for a to-go box at the beginning of the meal. When your food comes to the table, immediately divide it in half and put half in the to-go box. This ensures that you don't overeat, while also guaranteeing a delicious lunch for the next day. Two meals for the price of one! 
6. Share a combo plate.
Most restaurants offer combo plates that include a large-portioned entree and several sides. This is usually too much food for one person to eat in one sitting, so you can easily save money by sharing a plate with your dining partner. If the food on the combo plate isn't quite enough for two people, you can each order an extra inexpensive side item to round out the meal.
7. Decide what to order before you go.
When you're hungry, it can be hard to control yourself when you see all that delicious food on the menu, and you may end up ordering way more food than you need. Most restaurants have their menus listed online. By browsing the menu beforehand, you can figure out how much food you want to order and how much money you can spend without the pressure of a waiter standing over your shoulder. 
8. Order off the kids' menu.
Not all restaurants allow adults to order off the kids' menu, but if they do, it could be a great way to save money eating out. If you normally have a small appetite, and the kids' menu has similar items to the grown-up menu, you can get the perfect amount of food for a great discounted price. Some restaurants even allow you to exchange the toy included in the kids' meal for an extra side item or a dessert.

9. Order takeout.
Many dine-in restaurants offer takeout or curbside pick-up. The takeout menu is often the same or very similar to the dine-in menu. While the items cost the same amount of money, you'll save money on tips and be less tempted to impulsively buy dessert or fancy drinks. Just place your order online or on the phone, then drive to the restaurant to pick up your food.