Each month, I am GIVING AWAY a FREE All-Access eCourse membership ($200 value) to my podcast listeners.
It's SUPER EASY TO win.
Here's all you have to do!
1.Click HERE to open up my podcast in iTunes Previewand click the blue iTunes button as shown here. (You may get a window asking if you want to open iTunes – it's okay to do that).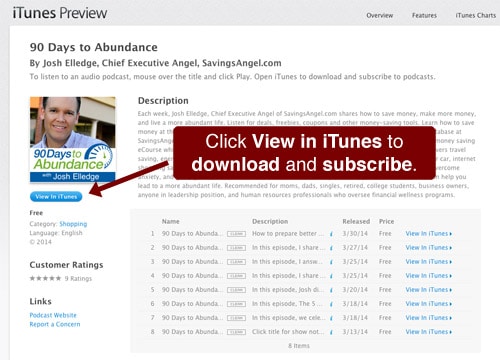 2.Click the gray subscribe buttonas shown here: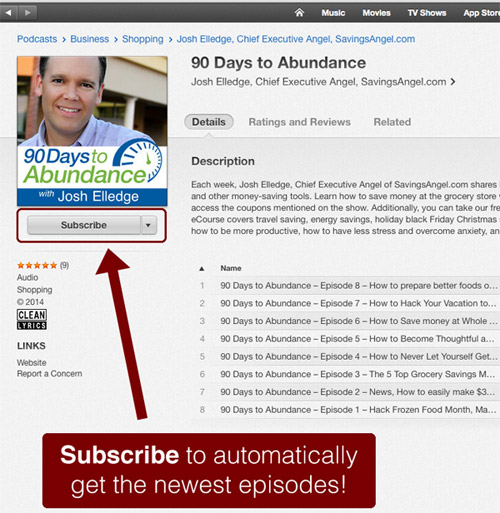 3.Help me share the message of abundanceby sharing an honestwritten review: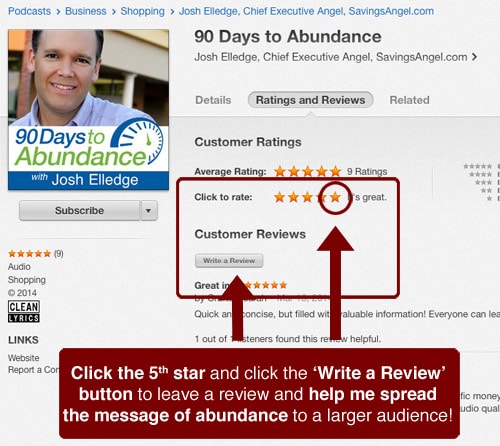 4.Subscribe below and you will receive an email from me.
[gravityform id="6″ name="Articles & Deals via email" title="false" description="false" ajax="true"]
5.Reply to this email with your iTunes username you used to write the review.
That's it! You're entered to win!! Good luck!