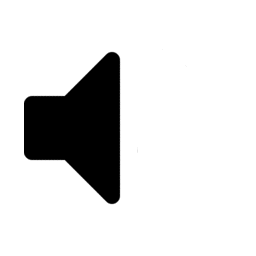 LISTEN TO THE WORLD'S MOST POPULAR SHOPPING PODCAST!
How to launch your kids to the head of the class
This email contains affiliate links which we use to support our free store deals, podcast, and so much more. We promise to only introduce products & services we LOVE and believe you will grow your abundance with. Thank you!
Parents of young children today put time, money, and effort into giving their kids an educational boost. The competition is tough and we all want to see our children succeed and do well. One of the best ways to launch them to the head of the class is to start them out while they're young. That's why I wanted to introduce you to the Age of Learning, Inc., and ABCmouse.com® Early Learning Academy.
What is ABCmouse?
ABCmouse is an early learning program designed for kids approximately 2 years to 8 years old. But before you think that your slightly older child wouldn't benefit, you may want to check it out a bit further. When we did our video walkthrough of ABCmouse we found that ABCmouse is very, very rich in what they offer. You can set the site to show things up to a 2nd-grade level but even that content could be good for 3rd or even 4th grade in some cases.

There are over 5000 activities and over 450 lesson plans.

Activities come in multiple styles, including books, songs, games and puzzles, interactive screens, videos, printables and more so there is something for every learning style.

The graphics are colorful and engaging. ABCmouse has a lot of movement, not simply static pictures like many online learning sites.

It's perfect for helping kids improve their skills in a particular subject because it uses a mixture of learning styles and interaction.
ABCmouse covers multiple subjects
In fact, it's like having a library at your fingertips. You'll find fun lessons in all of these subjects:
Language development (vocabulary, listening skills, grammar).

Reading (the alphabet, phonics, sight words, comprehension, genres, reading strategies).

Math (numbers and operations, shapes, measurement, patterns,).

Science and Technology (weather, plants and animals, matter and energy, space science, inventions).

Social Studies: families and communities, geography and maps, U.S. history, states, famous Americans).

Health: the human body, habits for health and safety, health care.
ABCmouse also gives parents the flexibility to have their children follow a predetermined learning path or they can pick and choose from the offered subjects and areas of interest.
They have 3 learning modes:
The

Step-by-Step

Learning Path consists of several levels so that children of any age can start out at the level that is most appropriate for them. Each level includes lessons in reading, math, science, social studies, and health.

On the Step-by-Step Learning Path, they are guided from one lesson to the next as they learn the important educational basics they will need to be successful.

In the 

Guided Learning

mode, parents can use ABCmouse.com's powerful Lesson Builder to select activities with specific educational objectives to build customized lessons for their kids.

Then there is Independent Learning. This gives

your students the freedom to choose their own books and other learning activities in areas of the website such as the Classroom, the Library, and the Zoo.
ABCmouse is also highly customizable
Each child has their own avatar, room, pets, and more that they can personalize.

Kids are rewarded with tickets for completing activities, watching educational videos, pretty much doing anything and everything contained on ABCmouse – and that is the "virtual currency" they use to buy virtual pets, new clothes for their avatar, virtual decorations for their room, and more – all within ABCmouse.

One of the best values of ABCmouse is that you can have up to 3 kids on one parent account! You do not need to pay for each child individually. Each of the kids has their own personal settings, accounts, personalization and more within the family account. Just log in and choose the right avatar to get started each time! Not only can you have up to 3 kids – you also get a parent account – to keep track of everything. And, best of all – EVERYONE can be on simultaneously, as long as they are on separate devices. No need to figure out who is going to use the site at what time. All the kids can be brushing up on history or learning a new math concept at the same time!
I could go on and on about how much we here at SavingsAngel like ABCMouse.com and highly recommend it – but instead, I'd rather encourage you to check out our other blog post and our video walkthrough.
Or better yet, try it for yourself with the 50% off offer!
This offer expires at midnight on May 29, 2017!