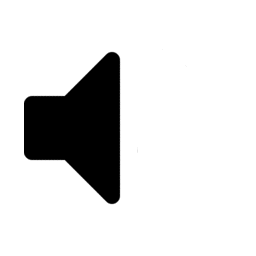 LISTEN TO THE WORLD'S MOST POPULAR SHOPPING PODCAST!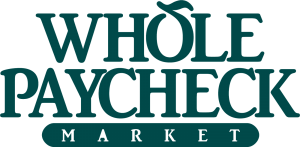 The big news on the Michigan grocery scene is that Whole Foods is making its way to Lansing. While West Michigan residents are still waiting for the popular chain to come to their side of the state, Capital City shoppers will be getting their chance to visit one of the country's most recognized health food stores.
Whether you already shop at one of Whole Foods other Michigan locations or are planning to make a trip to Lansing next year, here are ten ways to save.
1. Watch for a budget tour
Many Whole Foods locations regularly offer "budget tours." These are opportunities to walk the store with an employee who will point out the best ways to save on the store's products.
2. Shop the sales
On the budget tour, you should find out about the store's various sales. Whole Foods might have a reputation for being expensive, but it still runs plenty of weekly and even daily specials. Stretch your dollars by focusing on these specials and leaving the regular priced items in the aisle.
3. Keep your coupons handy
As with any other grocery store, you want to combine coupons with the sale prices whenever possible. Look for The Whole Deal circular at the front of the store; it's full of coupons. Then, you should be able to combine one of the store coupons with a manufacturer coupon for double savings.
4. Make the most of the bulk bins
One of the best places to save in Whole Foods is the bulk section. In particular, buy herbs and spices here. Often, you only need a little bit for a recipe, and there is no reason to buy a jar when your dinner calls for half a teaspoon.
5. Order a case
At Whole Foods, if you buy a case of something, you typically get a 10 percent discount. So stock up!
6. Buy the store brand
For the best value, buy the store brand. The 365 Everyday Value brand is usually a good price for a good product.
7. Bring your own bags
Save your grocery bags and bring them back! Or for a more durable option, invest in some sturdy reusable bags. Most stores give you a 10 cent discount for each bag you bring with you.
8. Make the most of their customer service
Whole Foods is known for having awesome customer service so make the most of it. If you aren't sure about buying a new product, ask if you can take a taste test. If you only need half a chicken or an ounce of cheese, ask an employee to break down large portions to only the amount you need. Usually, they're happy to oblige!
9. Don't be tempted by non-seasonal produce
This applies for all grocery stores. Don't buy produce out of season. You'll get an inferior product at an inflated price. Stick to what Mother Nature is giving us right now.
10. Know when to shop elsewhere
Finally, you shouldn't do all your shopping at Whole Foods when there are cheaper, equivalent items elsewhere. For example, Costco typically has a good selection of organic produce that may be a better bargain. Generally, you also pay a premium for meat that you could buy elsewhere for a lower price.
Whether you are shopping at Whole Foods or a different health food store, don't assume you have to pay outrageous prices. I offer more tips on health food savings as part of the free Grocery Savings eCourse found at SavingsAngel.com.