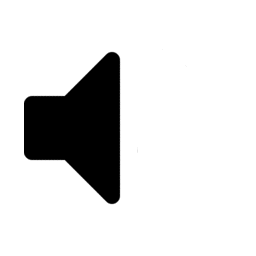 LISTEN TO THE WORLD'S MOST POPULAR SHOPPING PODCAST!
How to navigate the rise in mortgage interest rates
Our gratitude and thanks go out to our sponsor of this post, USAA.
Greg Jaeger, president of Residential Real Estate services (brokerage) with USAA has given us some great insights on the topics of:
buying and selling real estate during winter and
how a good real estate agent can save you money.
Today Greg and I discuss the all important topic of mortgage interest rates.
Many of us, myself included, often think that elections, especially presidential elections, somehow have something to do with interest rates. However, Greg says, "the market and investors tend to drive the interest rate rather than anything that has to do with elections."
That being said then, what can we look at today in order to get a glimpse at what is happening or about to happen to mortgage interest rates?
How high will interest rates go?
In 1982 the interest rate was 18%. That was the peak of the interest rate environment. The current interest rates don't compare to what it was back then. The question is, are we headed back to double digit interest rates?
"What you want to look at is the 10-year T-bill rate" recommends Greg. If the 10-year T-bill rate goes up, so do mortgage rates. And the reverse is true.
Another key driver of interest rates is overall inflation and what the Federal Reserve does in terms of interest rates. If we were faced with runaway inflation, the Federal Reserve would take steps to moderate rates.
What do rising interest rates mean for buyers?
A higher monthly payment. As an example, a $250,000 home purchased with a 30-year conventional fixed rate loan of 4.3% is going to cost approximately $130 more a month than it did not long ago when the rate was 3.3%. That 1% doesn't sound like much but it is a big deal when you consider the increase in the monthly payment.
A lower price point may need to be considered. Instead of looking at a house selling for $250,000 a buyer may need to look at homes that are selling for less than what they were hoping for.
What happens on the seller side?
The National Association of Realtors is predicting a pretty robust sales market for 2017. In previous years, there have been more buyers than what there were sellers. The rise in interest rates probably won't significantly reduce the number of people looking to buy. This makes for a great time to sell.
On the flip side, when a seller goes to buy, they will be subject to a higher payment. This means they need to look at their finances and budget carefully. They also need to get pre-qualified for what they are able to afford in the new market.
The time of year can make a difference. A seller that doesn't need to sell right away may have the opportunity to command the highest price in the summer. However, the converse is also true. The property they are going to buy is also going to be at its peak price.
Busyness is also a consideration. We talked before about the availability of real estate practitioners during the busy summer months. Title companies, banks, everything connected to real estate gets super busy. A slower and maybe more comfortable pace is when people have more time to answer questions and help you through the process.
USAA is here to help you with your real estate transactions through their Real Estate rewards network
USAA Members are referred to a network of nationwide agents. These are seasoned agents who have been trained with USAA and able to help in the process of buying or selling.
For the seller, two full-time, qualified, and vetted agents are assigned to them. The seller can compare these two top agents and determine from there who they want to represent them.
A concierge is assigned to each individual who is there to ensure that the member has a gratifying experience. This person is paid out of the program and is not tied to a commission.
USAA provides a system of support
From time to time, problems can arise during a real estate transaction. Anytime that happens, members have USAA standing behind them. The support is there to help resolve whatever the issue is.
Referral fees are shared back to the members. In 2016 over 56 million dollars of referral fees went back to members. Money is divided amongst the members that buy or sell using this program. The reward is received at the time they sell or when they buy.
Who can take advantage of the Real Estate Rewards network? All USAA members can take advantage of the Real Estate Rewards network. The price of membership has already been paid through their service to the country.
Who can become a member of USAA?
Active Military –

Individuals who are currently serving in the U.S. Air Force, Army, Coast Guard, Marines or Navy.

Former Military –

Those who have retired or separated from the U.S. military with a discharge type of Honorable.

Family members –

Widows, widowers and un-remarried former spouses of USAA members who joined USAA prior to or during the marriage and individuals whose parents joined USAA. One of the many benefits to a USAA membership is that it can pass down the line from parents or grandparents.

Cadets and Midshipmen –

Cadets and midshipmen at U.S. service academies, in advanced ROTC or on ROTC scholarship, plus officer candidates within 24 months of commissioning.
If you are not eligible for a USAA membership yourself, you probably know someone who is. Please let them know about this wonderful money-saving program that USAA has to offer.