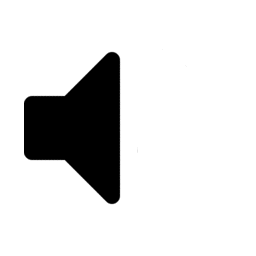 LISTEN TO THE WORLD'S MOST POPULAR SHOPPING PODCAST!
How a good real estate agent can save you money and more
Our gratitude and thanks go out to our sponsor of this post, USAA.
We've been gleaning some insights and good tips from Greg Jaeger, president of Residential Real Estate services (brokerage) with USAA on buying and selling real estate during the winter. In keeping with the topic of buying and selling real estate Greg has more great tips; the benefit of working with a good real estate agent.
As Greg points out, "the temptation is to go it on your own and save the 3% realtor commission. But a good real estate agent is going to save you money in the long run."
There are several benefits that make sense to work with a qualified professional.
Agents are the middle man to price negotiations.
Most people would rather have someone else do the negotiating when it comes to buying/selling a home. A professional real estate agent is a trained and skilled negotiator. Most of us don't possess the skills necessary to do a good job of negotiating because our emotions get involved. Relieving this one stress alone can be well worth that 3% commission.
A real estate agent has access to "pocket listings"
Agents have a network of connections to other agents who can help them find a home that meets your criteria. For a buyer, an agent is likely to find out from other agents about homes that are not publicly listed. This is a private or "pocket listing". Another huge benefit for a buyer is when an agent is able to get advance information on a home just coming on the market.
A real estate agent can be objective
Agents can be objective when they look at a property. They don't have the emotional attachment that you may have to your property. Good real estate agents know what buyers are looking for. They can offer tips and techniques to the home seller on staging and curb appeal. 
Also, on the buyer side, a seasoned agent will see things that you may not see because they know what to look for.
Finding a good real estate agent
Not every real estate agent is created equal. So, how do you find the best one for you? As a seller, you'll want to interview several agents. Find out what their marketing campaign is going to be. What are they going to do for you in order to get your home sold? How well do they understand your neighborhood and school district and other nuances in order to represent your home? This is where being a member of USAA and the Real Estate Rewards program comes in for both the seller and the buyer.
The USAA Real Estate rewards network provides unique benefits to the members.
Members are referred to a network of nationwide agents. These are seasoned agents who have been trained with USAA and able to help in the process of buying or selling. For the seller, two full-time, qualified, and vetted agents are assigned to them. The seller can compare these two top agents and determine from there who they want to represent them.
A concierge is assigned to each individual who is there to ensure that the member has a gratifying experience. This person is paid out of the program and is not tied to a commission.
USAA provides a system of support.
From time to time, problems can arise during a real estate transaction. Anytime that happens, members have USAA standing behind them. The support is there to help resolve whatever the issue is.
Referral fees are shared back to the members. In 2016 over 56 million dollars of referral fees went back to members. Money is divided amongst the members that buy or sell using this program. The reward is received at the time they sell or when they buy.
Who can take advantage of the Real Estate Rewards network? All USAA members can take advantage of the Real Estate Rewards network. The price of membership has already been paid through their service to the country.
Who can become a member of USAA?
Active Military –

Individuals who are currently serving in the U.S. Air Force, Army, Coast Guard, Marines or Navy.

Former Military –

Those who have retired or separated from the U.S. military with a discharge type of Honorable.

Family members –

Widows, widowers and un-remarried former spouses of USAA members who joined USAA prior to or during the marriage and individuals whose parents joined USAA. One of the many benefits to a USAA membership is that it can pass down the line from parents or grandparents.

Cadets and Midshipmen –

Cadets and midshipmen at U.S. service academies, in advanced ROTC or on ROTC scholarship, plus officer candidates within 24 months of commissioning.
If you are not eligible for a USAA membership yourself, you probably know someone who is. Please let them know about this wonderful money-saving program that USAA has to offer.