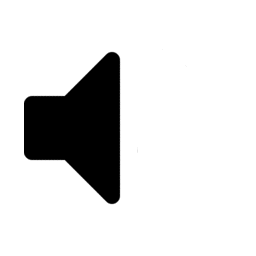 LISTEN TO THE WORLD'S MOST POPULAR SHOPPING PODCAST!
How to know if Black Friday deals are really deals
Black Friday is just a couple weeks away and things are already on sale left and right. As people shop, they've asked me, "How can I know if the deals are really deals?" To answer this question, I'll use two shopping categories, electronics and clothing as examples. Even though I'm using these, the same principles apply across nearly every retail category.
So here's how to know if Black Friday deals are really deals…
First of all, know that lower-quality products flood the shelves for Black Friday. Special runs and orders are made just for these sales. So not everything being advertised is always the standard quality you might expect. Once you start with this unfortunately cynical, yet necessary viewpoint, you can begin to evaluate.
Model numbers on electronics: As manufacturers make special production runs, they often mark the goods with different model numbers per retailer who placed the order. For the consumer, this numbering system makes it tricky to compare quality and prices head to head. You typically cannot just look at the model number at Store A and compare the same model number at Store B. It rarely works. And it gets even trickier when you're trying to compare brand to brand. That's why I never recommend you head out (or even camp out) for a Black Friday deal based only on the ad information. If you're not positive it's what you want, you're likely to either end up not buying once you see it or buying and being disappointed. Here's what to do instead…
Investigate the specs: You need to investigate the technical specs of the electronic you're considering. It's one of the only ways to know what you're actually buying. Fortunately, this has become easier as retailers compete more and more online for consumer dollars. For many products, you can see the details on the retailer's website ahead of the sale – giving you time to investigate, compare and decide.
Buy online: Many retailers are now offering the same sales online as in-store, so if you do decide to battle it out on Black Friday, you may not have to do it in person. You research, make your decisions, and then pounce the moment the sale goes live.
Buy another day: Perhaps the best way to buy electronics is to watch sales throughout November. You can get hundreds of deals both online and in-store, all without the frenzy or the pressure to decide quickly.
Clothing quality – brand name or not? Clothing quality can also vary widely. To find the better deals, look not just at the price but at the brand name offered. Because retailers are compelled (and often even obligated) to disclose brand names of quality clothing, it can be easier to tell what you're buying. On the other hand, if there is a steal of a price but no brand name, the clothing is likely an off-brand of lower quality.
Compare retail to sale pricing: Beyond the brand name, another sign of inferior clothing is the difference in price from retail to sale. If you can't identify a comparable price for a piece from that retailer or another retailer – such as "regularly $40, on sale for $15" – it's likely a lower quality piece. Because, bottom line, no quality manufacturer and retailer can sell $50 pajamas for $4. It's just not going to happen. If you see prices that seem incredibly low, the quality will be as well.

Beware inflated retail prices and discount percentages: Finally, beware inflated retail pricing that makes deals look better than they really are. Just because a "suggested manufacturer's retail price" is $80, doesn't mean the piece normally sells for that price. Be sure you are comparing any discounts to reasonable retails. It's not hard for a retailer to say a shirt is 75% off – selling for $20 –  when the suggested retail is listed as $80. That 75% off sounds so impressive and like such a bargain… until you realize that the true value of the shirt is really about $30, and thus a discount of only about 33%. This type of skewed percentage-off pricing can make you buy when the sale isn't any better than a normal, non-Black Friday sale. This factor is, above all others, one of the best indicators of whether or not a deal is really a deal – knowing the TRUE retail value.