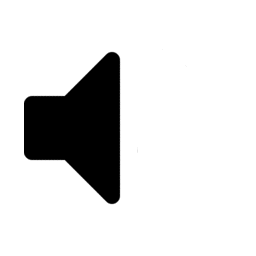 LISTEN TO THE WORLD'S MOST POPULAR SHOPPING PODCAST!
Get the most value for your tax refund
Each year, many Americans receive a rather large sum of money in the form of a tax refund. When receiving so much extra money at once, it can be hard to decide what to do with it. Paying off debt, saving, or spending the money on a fun vacation are all good options, but which one is the best for you and your family? Here's how to get the most value for your tax refund.
1) Pay off the right debt for you.
If you are already proactively trying to pay off debts, or if you are feeling overwhelmed by all the payments and interest you have each month, using your tax refund to pay off debts could be a good choice for you. Once you decide to use it to pay off debt, you have to decide which debts you want to pay off. Should you pay off several small debts, or send the whole refund in one lump-sum payment to a larger debt?
Start by listing all of your debts, smallest to largest, and write down the interest rate and monthly payments on each debt. Paying off many small debts can free up a lot of monthly income right away, but paying off a larger debt with a large interest rate could save you tons of money in the long run. Calculate the different options to figure out what you would prefer: freeing up money now in the form of fewer monthly payments, or saving money on interest in the long term.
2) Put the money in savings or to work for you.
If you're debt free, or the debts you do have are stable and not causing stress and worry, you may want to use your tax refund to build up savings. This can take many forms: you can either contribute the tax refund to an emergency fund, or you can put it towards more long-term savings or investment goal, such as retirement or a child's college fund.
Ideally, you should have 3 to 6 months' worth of expenses in a liquid assets account, such as a savings account or money market. The goal is that the money is easily accessible in case of an emergency. If your current emergency fund falls short of the 3 to 6 months' worth mark, it's probably best for you to put your tax refund in a savings account or money market. It's true that the money won't make you much money but it's available in case of an emergency.
If your emergency savings account is well funded, you may instead opt to invest your tax refund in a retirement account or a child's college fund. Investing the money this way removes the ability to access it easily but works harder at earning you more in interest.
3) Plan a fun family vacation.
If you're debt free and all of your savings goals are on track, there's nothing wrong with using your tax refund to have a little fun with your family. To really stretch your money, check out travel savings sites and other deals. Sites like Airfarewatchdog send you alerts when flights to desired destinations go on sale. Booking entertainment through discount travel agencies and other third parties, like area radio stations, can shave a lot of money off ticket prices. Just make sure to check out a company beforehand to verify that it's legitimate. Customer reviews, Better Business Bureau ratings, and other indicators can help you make a decision.
In addition to sources designed specifically to save on travel, AAA and AARP are great options to find travel discounts. And don't forget to check if your employer offers anything through company perks programs. Finally, you can also save a lot of money on travel if you're willing to be flexible and book last minute. Apps like HotelTonight give customers great deals on last-minute hotel rooms that hotels are desperate to fill.
Last but not least, take advantage of student discounts. Most student discounts are valid for students of all ages. So if the kids are school-aged, or if the adults are taking higher education courses, even part-time, they all probably qualify for student discounts at many travel destinations and attractions. You just have to make sure to have a valid student ID card for every eligible student in your family or travel group.