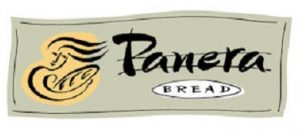 Join Panera Bread Loyalty program and earn a free pastry or sweet just for joining and another for your birthday!
When you become a member, you can look forward to:
– Complimentary bakery-cafe items
– Exclusive previews and tastings
– Cooking and baking tips
– Invitations to special events
– Ideas for entertaining
– Recipe books
– And more!
Couponers savehundreds of dollars every month at the grocery store. However, manycouponerscan end up living very extreme lifestyles to get those savings. Forover seven years,SavingsAngel.comhas equalized the playing field "" giving extreme savings to busy families who don't have the time or ability to be an extremecouponer. Each week,SavingsAngel.com's40 angelscombine over 2,000 products on sale at local grocery and drug stores with an enormous database ofover 5000 different manufacturer coupons.
These combinations result inour Enlightened Shopping membersgetting access toover 300 products each week for 50% off or better. Simply log in, choose the deals you want, print or clip only the coupons you need, and save hundreds of dollars a month at regional and national stores. Our angels will personally work with you to craft a plan that will help you buy healthier food at lower prices "" helping youkeep $200 to $400 in savings each month.