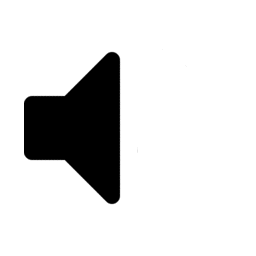 LISTEN TO THE WORLD'S MOST POPULAR SHOPPING PODCAST!
How to Deal with Data Breaches and Identity Scams
This post may contain affiliate links or links to sponsors of the SavingsAngel Show podcast and SavingsAngel.com.
It's almost routine news to hear about data breaches and identity theft scams. But this reality should urge us toward more vigilance, not less. With the frequency of incidents, you need to know how to deal with data breaches and identity scams.
Information on one of the latest data breaches was made public on May 24. A vulnerability in the website of First American Financial Corporation, a leading mortgage title company, was uncovered. This means approximately 885 million mortgage records were open to theft. Entire records needed for such coverage include social security numbers, addresses, bank accounts, driver's licenses, tax records and more. It's unknown yet whether or not any information was actually stolen.
It's important to note that when data breaches occur, the public typically isn't made aware immediately. So, for the consumer, you're already in a reaction situation.
Advice about how to deal with data breaches:
You can't prevent company data breaches but you can prevent your own. There is little anyone can do about a large company potentially putting millions of records at risk. However, you can be vigilant about who you share your information with. For example, we've seen a huge increase in companies asking for your personal information who don't really need it. Just decline. Most will say, "No problem" and move on. If they actually need it, they will explain why and then you can decide what to do.

Be careful about how you transmit information.

With almost all paperwork transmitted electronically now, it's easy to get complacent about when and where we share our information. Make sure that your computer, mobile devices, and router are secure before sending any documents. Identity verification processes typically need things like your driver's license (a scan or picture of it) and a utility or cell phone bill with your name and address. If you send those to anyone, be sure it's secure and then delete the pics from your device. And remember that fax machines can hold a record of all scanned documents so be wise on ones you use.

In the digital age, identity theft protection is a must.

For the reasons I listed above, even children need coverage. If you don't have comprehensive, full identity theft insurance, get it. It averages just $12 a month for a whole family and is well worth it if you ever face any identity theft situation.

Take additional precautions.

Along with not sharing your social security number unless you absolutely have to, protect it. Also, place fraud alerts and freezes on your credit. (This prevents someone from opening new credit in your name.)
What if it's not a data breach but an identity theft scam?
Most Americans are pretty wise to the old email scams where someone is stranded in a foreign country and they need your money. Or you won a huge prize if only you'll pay a "small" claim fee. Not that those don't still exist, scammers still attempt them, so be on guard. But criminals have focused their attention lately on government document and benefits theft, along with phone and relationship scams.
How to deal with identity scams:
Watch out for catfishing (a type of relationship scam).

This is where thieves pose as other people (typically using fake social media accounts) to lure unsuspecting people into a relationship in order to solicit money and/or steal their information.

Never give out information over the phone unless you initiated the call.

Criminals are very good at using pressure and intimidation to scare people into revealing information about themselves over the phone. Screen

all

phone calls. Even your cell phone. Those are currently sold on lists now. Long gone are the days of only friends and family having your cell number. Don't answer the phone if you don't recognize the number. Always remember: If it's a real person, and a real company, they will leave you a message that makes sense. It's also always wise to use the internet to double-check a company's information before phoning anyone back who does leave a message but it sounds automated or incomplete. That's a sign of an autodialer – not a real person from your doctor's office.

Conduct independent research on emails.

If you receive an email from an address you don't recognize, don't open it and absolutely don't click on any links. Unlike in the past, fraudsters are very good at making their communication appear authentic. Emails may look like they are from the real company – even well-known ones are now impersonated. Instead, do an internet search and find the real company's website. Check for alerts on their website and their social media about their name being used. Chances are if you received a suspicious email, so did many others.