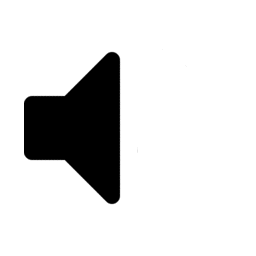 LISTEN TO THE WORLD'S MOST POPULAR SHOPPING PODCAST!
Christmas in July: Save Big Now for the Holidays
This podcast post may contain affiliate links or links to sponsors of the SavingsAngel Show.
According to a 2017 article by Southern Living Magazine, the tradition of Christmas in July started over 85 years ago at a girls' camp in North Carolina. It's stuck ever since, not just at the camp but in American culture.
Sales abound throughout July and into August, due to Christmas in July, Back to School and other summer sales. So when you're not enjoying Hallmark Channel's Christmas in July lineup, you should be taking advantage.
Now is the time to save big for the holidays by buying and squirreling gifts away. Buy clothing larger than the kids will need and set pieces aside for next year. Look for deals on cosmetics and personal care products to use as stocking stuffers. Consider buying larger gifts (normally more expensive at other times) and putting them away for Christmas or birthdays.
Just what can you find for Christmas in July?
First of all, you'll find clearance and a lot of it! In nearly every product category, you'll find major markdowns that can save you hundreds. On top of amazing savings, don't forget to earn cash-back by shopping through Swagbucks when buying online. You can also save even more by purchasing discounted gift cards through Swagbucks!
Here are some specific things to watch for:
Clothing: It seems strange since summer is only half over but retailers are already clearancing out warm-weather gear. It's time to make room for Back To School fashions and fall must-haves. You'll find excellent mark-downs on remaining garments as well as sales on new merchandise. Both online and brick-and-mortar retailers will compete to secure retail dollars early in the season and you can win financially.
Computers: Back to School is one of the best times to buy new computers, as incentives and deals abound. Retailers will offer deals on both newer and older models and it can be an ideal time to save hundreds. You might be able to save an additional amount based on student status or other discount offers.
Smartphones: 2019 is boasting the release of a number of new models various manufacturers, so offers on older models are to be had. Typically, prices on older models drop when a new model comes out. New models typically drop in price approximately 2-8 months after their release.
Vehicles: Yes, you read that right. Auto dealerships are seeking to meet their quotas and move older models. They need to make room for the newer models coming in over the next several weeks. Plus, they need to recoup money and commitments they've placed on the current cars and trucks on the lot. If you can find a dealership looking to really negotiate, you can save thousands on a new (or newer) vehicle. Of course, if you are willing to purchase a new-to-you (pre-loved) vehicle, you can save even more!
Home and dorm goods: You'll see an abundance of dorm-focused products, such as mini-fridges, twin bedding and similar items. This can be an ideal time to replace worn or broken everyday items. Items to watch for: personal-size (or small) appliances, bedding and linens, blankets, towels, pillows, decor, and more.
School supplies: This category alone can save a household a couple hundred dollars or more. Even if you don't have school-age children, "school supplies" cover many of the regularly used office items households need. Items like tape, pens, pencils, paper, folders (for organizing paperwork), envelopes and more will be on sale at numerous retailers. Don't pass up the opportunity to save 75% or more.
One last encouragement to save… so you can give:
The Christmas in July season is a perfect time to gather items to donate. You can easily multiply your ability to give by buying at major discounts. Secure new items at a fraction of their normal cost and give them to charities who distribute to families in need. You'll begin hearing about requests to donate around late summer and throughout the fall. Items typically requested are backpacks, school supplies (pens, pencils, glue sticks, paper, etc.), hand sanitizer, blankets, warm clothing, coats/jackets, and more.
Finally, if you get a new cell phone and don't need your old one, Cell Phones For Soldiers accepts donations year-round. (Donate Mobile Phones for Charity | Recycle Mobile Phones – Cell Phones For Soldiers.) Support our troops by helping provide a way for them to call home.