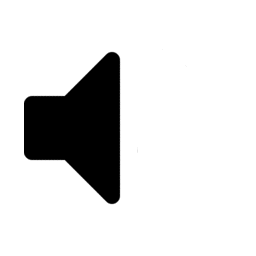 LISTEN TO THE WORLD'S MOST POPULAR SHOPPING PODCAST!
Black Friday roundup of the best deals
I have been offering Black Friday tips and deals to audiences for over 10 years now and I've seen the progression of 'Black Friday' go from truly being an all-out humongous one-day shopping spree to pretty much a month-long event. You might even say that it's more of a 'season' than an event. Just as an example, Amazon has been doing their countdown to Black Friday since Nov 1. Walmart deals began showing up on Nov 9. While some stores, like Kohl's, Best Buy, and Macy's had Black Friday deals in July. Yup July! 
According to the National Retail Federation and Prosper Insights & Analytics, overall spending is expected to increase between 3.6 and 4%, for a total of $678.75 billion to $682 billion, up from $655.8 billion last year. They also found that 59% of shoppers will be doing their shopping online.
Online shopping has caused some stores to reevaluate whether or not it makes business sense to be open on Thanksgiving Day this year. Others have shortened or changed their in-store shopping hours to when they've found most shoppers to be in the store.
Keeping these things in mind, here are my 3 best tips for Black Friday shopping this year:
Be sure you are comparing any discounts to reasonable retails.

It's not hard for a retailer to say a shirt is 75% off – selling for $20 –  when the suggested retail is listed as $80. That 75% off sounds so impressive and like such a bargain… until you realize that the true value of the shirt is really about $30, and thus a discount of only about 33%.

Is Black Friday the best day to shop?

Black Friday prices are rarely just the day after Thanksgiving anymore. Many retailers are offering Black Friday prices all week long next week. So

be sure you watch the dates and times for each item you're interested in purchasing

. You might find that what you want is actually a better deal Thanksgiving Day or that you could wait until Saturday and still get the special pricing – when fewer shoppers are fighting for the bargains.

You don't want to miss your savings day by simply assuming it is Friday

.

Comparison shop both from ad to ad AND online.

With the information of the sales and prices at your fingertips, you can comparison shop easily.

Check throughout the internet to see if you can get the same item for less money. Your best price might be at another store's brick and mortar location or it might be from an online source.

You'll have to consider shipping when shopping online but many places are currently offering free shipping at low spend thresholds, so don't let possible shipping deter you from buying online.
Exclusive deal offers from Visit Orlando
For those living in the Orlando area and/or are planning to spend some time here over the next several months, I have some terrific deals to pass on to you today that you won't want to miss from Visit Orlando:
Attraction Deals
Save an extra 10 percent on all tickets Visit Orlando sells – more than 50 attractions, dinner shows, theme parks and more – including these already discounted offers:
Accommodation Deals in Orlando

Flight Deals to Orlando
Via Airlines:

Use promo code "

CyberMonVia2017

"

online

to receive

25 percent off all ViaAir flights to and from Orlando-Sanford International Airport

. This offer must be

booked on Nov. 27 for travel dates Nov. 27 through March 31, 2018

.
Hot Black Friday shopping deals 
For Amazon shoppers, be sure to sign up for your Free Trial of Prime if you aren't a Prime Member. Prime Members get early access to Lightning deals. Black Friday deals have already begun on Amazon!

Deals you may not want to miss at Kohl's this year
What makes these Kohl's deals real deals is that even though you may see the same advertised prices somewhere else, what you won't get anywhere else is the bonus Kohl's cash that you'll receive with each of these purchases — that lowers your bottom line price. Remember Kohl's Cash is the same thing as free money if you intend to shop at Kohl's again. Plus you'll be earning 1 Yes2You point for every dollar you spend — 100 pts. = a $5 reward.
Microsoft Xbox One S 500GB Console
Black Friday Price: $189.99

(was $279.99)




Kohl's Ad (pg 1)




Bonus: $45 Kohl's Cash + $5 Yes2You



Sony PlayStation 4 1TB Console
Black Friday Price: $199.99

(was $299.99)




Kohl's Ad (pg 1)




Bonus: $60 Kohl's Cash + $10 Yes2You

PlayStation 4 GranTurismo Sport VR Bundle


Black Friday Price: $299.99 (was $399.99)




Where:

Walmart

(pg 7)

Fitbit Charge 2 Heart Rate + Fitness Wristband


Black Friday Price: $99.99 (was $149.99)




Kohl's Ad (pg 1)




Bonus: $30 Kohl's Cash + $5 Yes2You

Haier 55-inch 4K Ultra HDTV


Black Friday Price: $299.99 (was $399.99)




Kohl's Ad (pg 1)




Bonus: $90 Kohl's Cash + $15 Yes2You
More TV deals
Sharp 50-in LED 2160p 4K Ultra HDTV Roku TV
Black Friday Price: $179.99 (was $499.99)
Where: Best Buy (pg 1)
In-store only
VIZIO 60″ 4K Smart HDR Ultra HDTV (E60-E3)


Black Friday Price: $699.99 (was $969.99)




Where:

Dell

(pg 3)




Bonus: $200 Dell eGift Card

Polaroid 32″ LED TV


Black Friday Price: $89.99 (was $129.99)




Where:

Target

(pg 7)
Misc good deals
Hoover Rewind Upright Vacuum


Black Friday Price: $44 (was $88)




Where:

Walmart (pg 28)

Keurig K250 2.0 Brewer


Black Friday Price: $89.99 (was $150) with free shipping




Where: JCPenney

5 Port Smartphone & Tablet Charging Station
Black Friday Price: $19.99 (reg. $50)
Where: Amazon + FREE shipping with Amazon Prime
Each year at this time, Kohls also has a variety of name brand household items at super low prices. My favs are:
Various small kitchen appliances priced at $9.99.
Bed pillows and bath towels starting at $2.99.