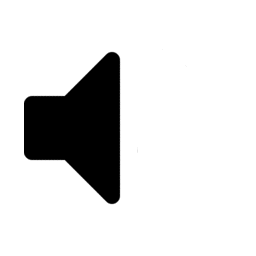 LISTEN TO THE WORLD'S MOST POPULAR SHOPPING PODCAST!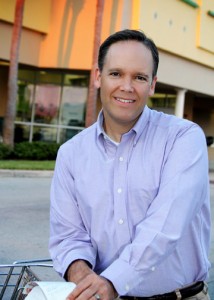 What is SavingsAngel?
SavingsAngel, Inc. is a very focused, mission-driven company which (since January 2007) will help you live abundantly.
My wife and I were struggling to pay our bills so we studied all the experts in the field of cutting a grocery bill in half. These experts agreed that coupons were the answer – but timing the use of those coupons is the key. You have to apply the highest value coupons to the biggest local sales. Doing this can mean the equivalent of a part-time job, however. My dear wife and I didn't have that time.
So – with a background in Internet development, I created SavingsAngel.com to solve my problem of no time. Others quickly gained interest in my enormous grocery savings. I had cracked the code on scientifically getting the lowest prices on everything we regularly purchased at the grocery store. I was feeding a family of five on about $300-$400 a month.
SavingsAngel also developed a huge video library (90 Days video library) that explains the science behind getting all the best deals on everything. Whether you want to know the way to slash $100 a month off your utilities – or how to buy & sell cars on Craigslist like a boss, all the answers have been researched and are revealed in our videos. You'll want to check this section out!
How things have changed since our inception
At SavingAngel we've always been all about saving money. And now we're shifting that to an even wider focus. Rather than offering store deals, we'll be focusing on overall savings and financial tips. We've been doing this for a long time already with our podcast and it's been a huge success. So now we want to do that with all of SavingsAngel.
Watch for more consumer advocacy, with more ways to save beyond just groceries, as we continue to save more, earn more, and live more abundantly – together!
Of course, we are sad that without the weekly store deal focus, Josh will no longer be appearing every Tuesday on tv to feature that week's best deals… BUT he will continue to appear frequently bringing savings tips and ideas, and letting consumers know about current issues – just like he always has.
---
Frequently Asked Questions
01. Why did SavingsAngel stop offering coupon deals? Why not just continue?
Avid couponers can easily answer that question: Couponing, in general, has waned quite a bit in the past 5 or so years. The general population has shifted their interest from grocery couponing to all types of couponing – from restaurants to hair cuts. So we've decided to follow that trend a bit closer. We've always strived to deliver what people are asking for – and more people want broader savings. By shifting our focus, we can deliver that.
---
02. What is SavingsAngel 90 Days to Abundance?
We committed nearly a half year of development into creating fun, video-based eCourses that will help you save money in nearly every area that you spend it. Additionally, we researched and found that saving time was of great concern to many hard-working women and men. Our system will help you save BOTH. It's designed with the busy on-the-go person in mind.
Of course, you have all the time you need to view and implement our lessons and advice from the 90 Days video library. It's a small, one-time price for lifetime membership. We call it 90 Days because we believe that you can revolutionize your finances with these principles and money-saving techniques in 90 days – or less!
---
03. Why the name "SavingsAngel?"
Simple. We believe in angels. We refer to both the visible and invisible ones. Our vision is to empower the visible ones (our members) to assist others through their own personal savings. If you are struggling with not enough money, we want you to feel a bit of relief. With more money in your monthly budget, you will truly be able to redirect that money to causes that you really believe in.
We believe that we can assist in abolishing consumer debt in the United States.
We believe that we can assist in ending lack and hunger in our communities.
---
04. Are you affiliated with any particular church or organization?
Although we have partnered with MANY churches and non profit organizations, we are completely non-affiliated with any particular entity. We're just committed to solid principles of "loving your neighbor along with oneself." 🙂
---
05. Who is Josh Elledge?
Read my bio on our media press kit.
Ask… and ye shall receive! Let us know what we can answer for you via our HelpDesk. Our dedicated HelpDesk staff is eager to help you save time and money!
Some of the savviest women and men around would love to share their tips and ideas for gaining abundance in a busy world! The only bad question is an unasked one, so browse, search, and ask on our facebook group now.