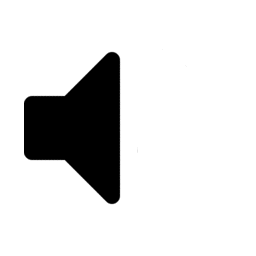 LISTEN TO THE WORLD'S MOST POPULAR SHOPPING PODCAST!
6 Exciting Apps to Ensure a Stress-Free Fall

This post may contain affiliate links or links to sponsors of SavingsAngel.
Fall is here, life is busy, and it's likely you're looking for ways to save time. Not only do you want to save time but you want it to be convenient and beneficial. We have 6 exciting apps to help ensure a stress-free Fall. Each of them offers ways to save time, ease frustration, and maybe even save some money as you prepare for the holidays!
Organize your passwords. By organizing your passwords, you can save yourself time and frustration. Moreover, with your busy schedule, you don't have time to fight accounts and reset passwords. A great app for this is LastPass. LastPass is a password managing application with the ability to autofill your account information. All you need to do is remember your LastPass password. Not only does LastPass save you time but as a bonus, it securely protects your account login information. I like to call it, "One password to rule them all!"
Save yourself time and money by multitasking. You can earn money doing everyday things you do online through Swagbucks. By using the website while you shop, you don't have to spend time trying to login to a handful of different money-saving websites. Swagbucks offers gift cards and monetary incentives when using their website online to shop, but they also offer rewards when you take surveys, watch entertaining videos, and search the web.
Make online lists for gift-giving. You can save time for yourself and others by creating online wish lists. Every year, family and friends ask what the kids would like for gifts. Often, you are too busy and end up telling multiple people the same few gift ideas. You can prevent receiving duplicate gifts by using Amazon to make wish lists. Family and friends can easily look online and see what you would like and anything someone has bought you can be removed from your list.
Share your schedule. You have sports, trips, family gatherings, and shopping to do. The only thing more hectic than attending all of these events is scheduling them. Each family member has their schedule and trying to keep track of them can be time-consuming. Using a schedule sharing app like Cozi can save you time and keep you from missing important events. Cozi allows you to send automated reminders, color code a schedule for each family member, and see an overview of all the schedules at once. The app is especially useful because it allows you to invite family members so they can add events to their schedules as well.
Make co-parenting easier. Schedules can be confusing and even fights can ensue when you are co-parenting. You're trying to keep up with your schedule, as well as your child's while working around the other parent's schedule as well. WeParent (launching very soon) makes co-parenting easier! WeParent is a co-parenting app that gives you the ability to share custody schedules, events and appointments, document sharing, expense tracking, and messaging all in one place. This app can save you time and the hassle of trying to keep all of this information together. Check out their website to sign up for their beta.
Keep track of your expenses and stay on budget. Tracking expenses and staying in the budget can be time-consuming as it is but throw in holiday spending, and it can be nearly impossible. But not with Proactive Budget. Proactive Budget has digitized the tried-and-true method of the envelope system. It allows you to set up spending categories, designate money for each, and use a specially-designed debit card to keep your budget on track. The average user saves $400 a month over what they used to spend. By leveraging technology, Proactive Budget can prevent you from overspending in a category while allowing you to make changes to your budget on the go. Available funds update almost instantly in the app, so you always know where you stand. You can avoid overspending this holiday season – and that definitely is a stress-reliever!
Each app has something unique and valuable to offer its users. Hopefully, with the use of these apps and others like them, you'll be ready for a time and money saving, stress-free fall and holiday season!
Protect Your Identity this Holiday Season, 9 Tips You Need to Know
9 Smart Ways to Save Money on Everyday Purchases