Podcast: Play in new window | Download
Subscribe: Apple Podcasts | Android | Email | Google Podcasts | Stitcher | RSS
Vacation packing tips – what to take & what to leave home + My family trip to Cedar Point Amusement Park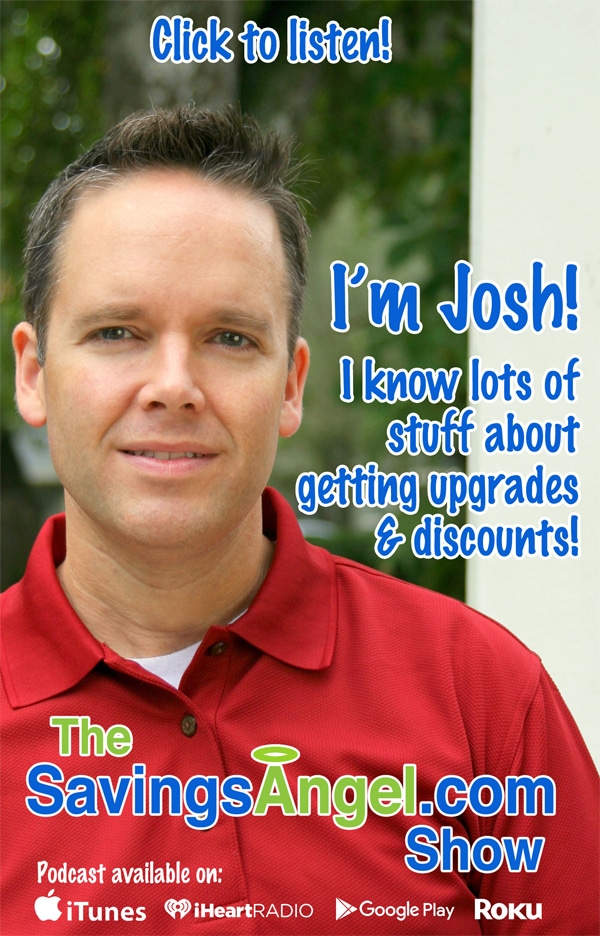 For a better listening experience, listen in: iTunes or Stitcher
Going on vacation triggered some ideas about packing and traveling so I want to share those with you…
That's why on today's episode I'll have
11 things to never again take on vacation AND 11 things to absolutely take with you on vacation


I also had the fun opportunity to chat with Kristy Bacni, Communications Manager for Cedar Point Amusement Park.
Vacation season is already in full swing, so let's get right to saving more, earning more, and living more abundantly!

Call the 'Vacation packing' podcast hotline with your question or comment: 407-205-9250
Links mentioned in this podcast:

More places to keep your eye on!
Support the podcast and help an angel get their wings! Please, rate/review in iTunes or Stitcher.
I would love to have your business advertise on / sponsor this show to smart, savvy consumers, couponers, and couponing bloggers. If we can connect, I will promote your brand on the #1 iTunes shopping podcast: http://SavingsAngel.com/advertise
If you leave a review, iTunes will bump us up and introduce The SavingsAngel Show to more people. As a result, you'll help share our message of abundance with MANY others!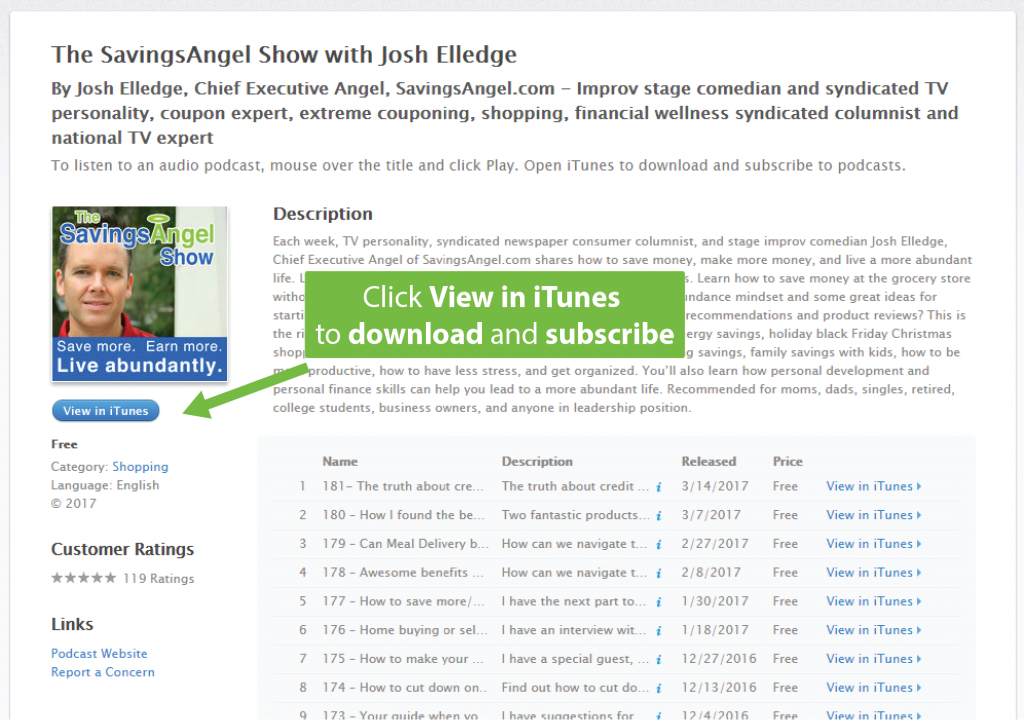 2. Click the gray subscribe button as shown here: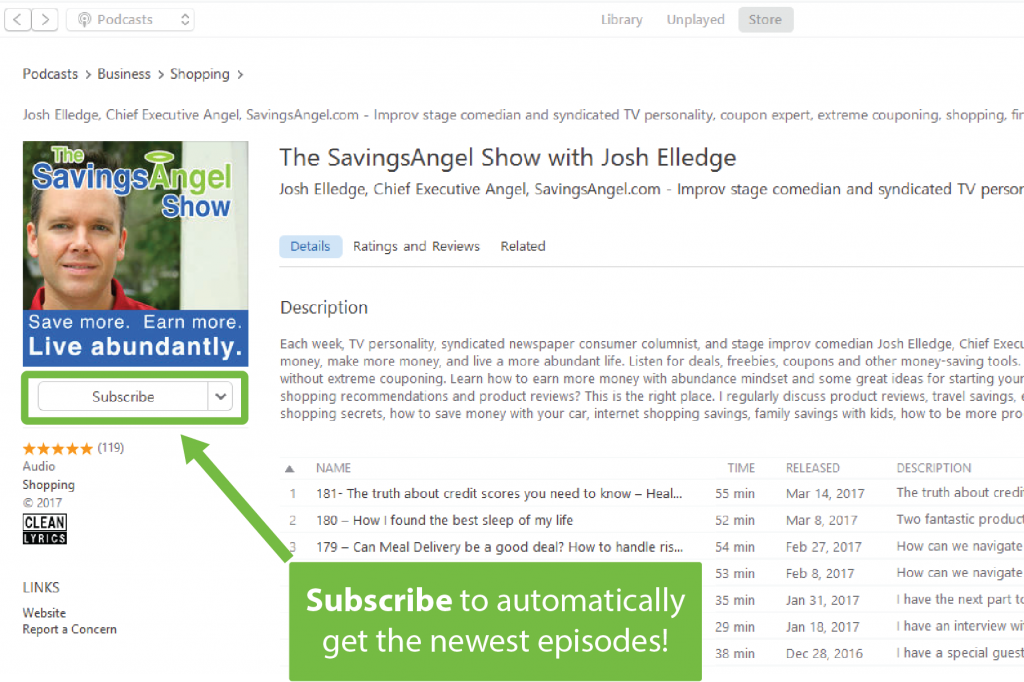 3. Help me share the message of abundance by sharing a 5-star written review: