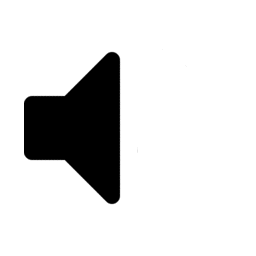 LISTEN TO THE WORLD'S MOST POPULAR SHOPPING PODCAST!
For a better listening experience, listen in:iTunes|Stitcher
Episode#041 – Dan Miller, Author of 48 Days to the Work you Love shares the 3 secrets that could set you FREE if you want to earn more money and grow in your career or business!

THANKS FOR LISTENING!!
Links mentioned in this podcast:
Please rate/review in iTunes or Stitcher!
Advertise on / sponsor this show to smart, savvy consumers, couponers, and couponing bloggers on the #1 iTunes shopping podcast: http://SavingsAngel.com/advertise

How to get the latest podcasts delivered free!
iTunes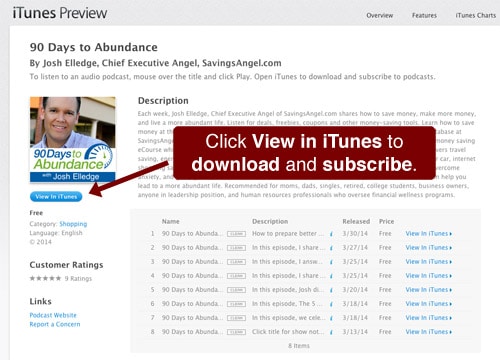 2.Click the gray subscribe buttonas shown here: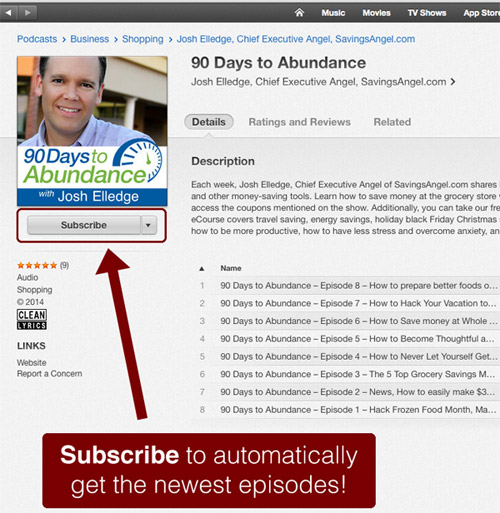 3. Help me share the message of abundance by sharing a 5-star written review: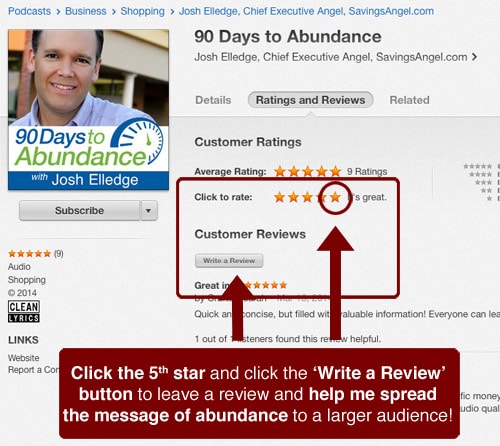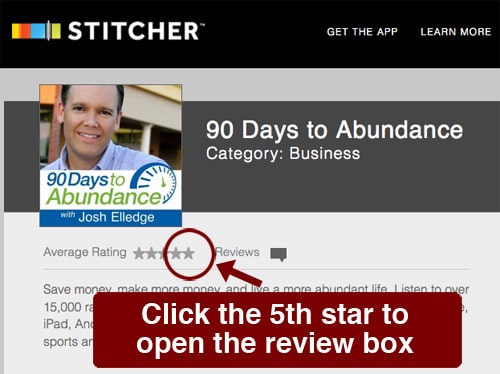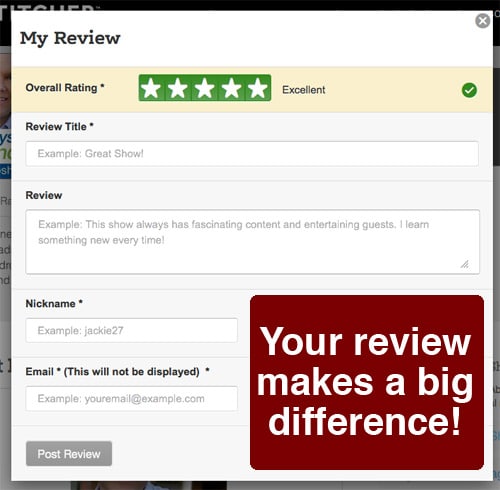 [gravityform id="14″ name="Podcast feedback"]