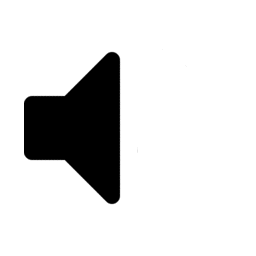 LISTEN TO THE WORLD'S MOST POPULAR SHOPPING PODCAST!
Your Tax-Free Weekend Is Coming Up Floridians
Get The Lowdown On Back To School Savings
Floridians have 2 times a year when they can save big during tax-free weekends. One is during Hurricane season (not my favorite) and the other is coming up now, our back to school tax-free weekend.
This year the fun begins Friday, August 3, 2018, and runs through Sunday, August 5, 2018. This is much shorter than the 10-day run we've enjoyed in past years. There are other changes this year that you for sure want to be aware of when planning your purchases.
One item that is noticeably absent from the list this year is computers and computer accessories. Last year, computers up to $750 were included as a tax-free item. Not so this year.
Shoes and clothing items selling for $60 or less per item remains the same as last year. As well as certain school supplies that sell for $15 or less per item will come up tax-free. Be aware the list of qualified items may be different, so don't assume that items you may have purchased last year will be exempt again this time around.
What you want to hone in on are those items where you can garner the greatest savings. I recommend you go over the Florida Sales Tax Holiday list of items before heading out to shop. Having the list in-hand or downloaded to your mobile device could save you time and embarrassment at the register that some items are unexpectedly being taxed. 
And, I wouldn't be the SavingsAngel guy if I didn't leave you with a few savings tips that you always want to take advantage of but are even better when you can pair it with other savings that are happening, like tax-free time:
Use coupons

but make sure the coupons don't force you to buy more than you actually need. The same goes for tax-free shopping. If you wouldn't buy an item that you usually pay taxes on, don't be tempted to buy something that you don't need just because you can save on taxes. However, do take advantage of the coupons you do have, especially any BOGO coupons (buy-one-get-one).

Comparison shop several stores ahead of time online to find the best deals. Many retailers promo the tax holiday with sales ranging from 20-30% off their regular prices.

Use swagbucks or other cash back rebates

to increase savings. For example, with SB you can earn up to 8 SB per dollar spent at Staples and JC Penney, 6 SB at Macy's, while Walmart, Gap, Old Navy, Banana Republic, and many more retailers will earn you up to 2 SB per dollar.

Don't overlook retailers like Walgreens

who run great discounts on school supplies this time of year usually for pennies on the dollar. Be sure to check their ads before going out and buy enough to last the entire year as these prices don't generally get repeated later in the year.