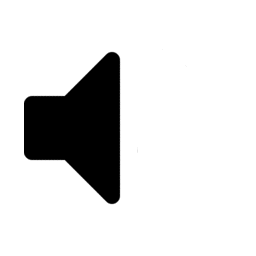 LISTEN TO THE WORLD'S MOST POPULAR SHOPPING PODCAST!
Do You Wonder What It's Like To Be a Blue Man?
Before going to work, Eric deLima Rubb puts on his makeup — blue paint, stretching from just above his collarbone to the rest of his head.
"When you put it on, it really does transform you," Rubb said. "It's kind of magical. It feels like I'm putting on a new skin."
"Kind of magical" is the perfect way to describe a Blue Man Group show. I recently had the opportunity to attend a performance in Orlando and had the honor of talking to Rubb beforehand.
I was surprised when I first saw him, mostly because every Blue Man I've ever seen has been bald and Rubb has a full head of hair. He also wasn't blue – yet.
What is a Blue Man?
Rubb describes a Blue Man as an "essence" that is really in tune with his or her environment and who views the world with childlike wonderment. A Blue Man is the part of all of us that is filled with curiosity, he said.
From seeing past performances, that's exactly what I think of this immense childlike curiosity.
"A Blue Man group show is about experiencing your inner joy and wonder," Rubb said. "Coming into a place with strangers … and going on a journey together."
It's about discovering how we communicate through silence, music and eye contact, he said.
Blue Man Group was formed in the minds of Chris Wink, Matt Goldman, and Phil Stanton, on Manhattan's Lower East Side in 1987. The first performance was a celebration of the end of the 80s.
In 2017, Blue Man Group was purchased by Cirque du Soleil, which announced that the concept would be expanded.
As of today, the Blue Men have visited 50 countries. There are currently 70 Blue Men worldwide. In the United States, Blue Men perform regularly in Orlando, Chicago, Las Vegas, New York, and Boston. Each show is different, Rubb said, and so is each Blue Man.
"We all have such diverse backgrounds," Rubb said, adding that he's performed with world-class drummers, as well as people who'd never been on stage before.
Blue Men, he said, are all curious. They're willing to dive deep into the world around them. One thing they don't always have in common though is their gender. Although Blue Women are rare, and the troop is currently all male, there have been female performers.
"The first cast I was a part of, I performed with a woman," Rubb said. "We're always on the lookout for people who fit the part – men or women."
Becoming a Blue Man
Rubb grew up with a love for theater, performing in musicals and plays whenever he got the chance. He eventually took up the drums and decided to attend college for theater. That's when he saw his first Blue Man show.
"I just absolutely fell in love," Rubb said.
He decided to audition for the show, but initially, he didn't make the cut. He was told he was a little too young and should come back once he graduated college.
"So I did, and I got the job," Rubb said.
His first show was in 2001 in Boston. Later, he worked in New York and Chicago before taking a leave from the show. He wanted to explore other opportunities and start a family.
"I was really fortunate to come back," Rubb said. He took the stage again in 2011 and has been performing ever since.
For those with the same dream, Rubb recommends totally immersing yourself in your environment. View things curiously and throw yourself into projects and experiences.
Experiencing the Blue Man Group
Even if you've seen the Blue Man Group perform before, it'll be a new experience when you watch them again. Rubb said the show changes frequently and the group is always developing new pieces.
"So many different things can happen on a nightly basis," Rubb said, partially because of the audience. "You never know what's going to happen when you bring someone on stage for the first time."
Some audience participants get into the act, while others get a little freaked out.
"I've seen guests scream at the top of their lungs and run off stage," Rubb said.
He's also seen guests who are moved to start dancing in the aisles.
"It brings the show to a stop because the Blue Man can't not watch," he laughed.
The show is family friendly and Rubb's favorite audience members are probably the kids. He pointed out that children don't have to strip away their day, the way adults do.
"Children are just there all the time," he said. "They're ready for the experience … They kind of just help the entire audience let their guard down."
After the show, the Blue Men gather in the lobby to take pictures and sign autographs.
Tickets and dates are available at www.blueman.com. Right now, the Orlando show is offering a special rate for Florida residents: Tickets are $49 for adults and $29 for children and the tickets are valid November 1 through the end of December.
"It's a great opportunity for an early Christmas present," Rubb said.