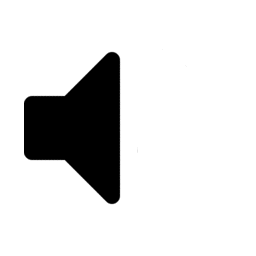 LISTEN TO THE WORLD'S MOST POPULAR SHOPPING PODCAST!

How To Shop For Healthy Groceries On a Budget
This post may contain affiliate links or links to sponsors of SavingsAngel.com.
This week's shopping tip:
Shop the outer aisles of the grocery store first.
Most of us head into the grocery store and start at one end and make our way through all or most of the aisles until we get to the opposite end. But if our goal is to buy healthy or better for you items, we need to change our shopping pattern to shop the outer aisles of the grocery store first. Why? Because that's where we'll find the majority of our healthier choices: fresh fruits and vegetables, fresh meats, and dairy products. And that's where we should be spending the majority of our grocery budget.
Pound for pound we'll see that much of the packaged and unhealthier foods can be actually more expensive. Compare the cost of a bag of potato chips, for example, to the cost of a pound bag of raw potatoes. See what I mean?
For those must-have items, use coupons as much as you can. You can start with the ones below!
Note: Printables generally have a limit of 2 coupon prints per computer.
These are all the latest printable grocery coupons from Coupons.com
Baby & Toddler:

Save $1.00 on any FOUR (4) Gerber® Meals
Save $1.00 on any FOUR (4) Gerber® Snack Items
Save $1.25 any one (1) Happy Tot Organics Meal Bowl
Save $1.00 any ONE (1) package of HUGGIES® Diapers (Not valid on 9 ct. or less)
Save $0.50 any ONE (1) package of HUGGIES® Wipes (48 ct. or higher)
Save $1.00 any ONE (1) PULL-UPS® Training Pants or GOODNITES® Nighttime Pants or Bed Mats (Not valid on 7 ct. or less)
Save $1.00 on any FOUR (4) Gerber® Pouches or Glass Jars
Save $1.50 any ONE (1) package of HUGGIES® LITTLE SWIMMERS® Disposable Swimpants (10 ct. or larger)

Food and Beverages:

Save $1.50 on ONE (1) Dunkin'® Cold Brew Product
Save $0.75 on any TWO (2) Acqua Panna 750mL or 1L Bottles
Save $1.00 on any ONE (1) 1850® Ground or Whole Bean Coffee Product
Save $0.55 on ONE (1) Minute Maid Smoothie Makers 32 fl oz package, any variety
Save $1.50 on any ONE (1) BOOST® Nutritional Drink or Drink Mix
Save $1.25 on any ONE (1) 1850® K-Cup Coffee Product
Save $1.50 on ONE (1) Essenza cans 8pk or unflavored cans 8pk
Save $0.50 when you buy TWO BOXES any flavor/variety Betty Crocker™ Fruit Shapes, Fruit by the Foot™, Fruit Gushers™…
Save $1.50 when you buy THREE CUPS any flavor Liberté® organic yogurt
Save $1.00 when you buy ONE PACK any variety Yoplait® Yogurt Multipack (Includes 8-Pack Fridge Pack, Beverage, Go-GURT® 16CT…
Save $1.00 any two (2) Silk® Almondmilk or Almondmilk & Coconutmilk Blends Half-Gallon
Save $0.45 when you buy ONE CUP any flavor YQ by Yoplait™
Save $1.00 on any TWO MorningStar Farms® Veggie Foods Products
Save $1.50 on THREE(3) 8oz or larger Häagen-Dazs®, Outshine®, Drumstick®, or Edy's® products
Save $1.25 on any ONE (1) Magnum® Ice Cream Tub, 14.8 fl oz.
Save $1.00 on any ONE (1) PIONEER WOMAN® BBQ SAUCE (Any Flavor)
Save $0.50 on any TWO Keebler® Cones
Save $1.00 when you buy FOUR BOXES any flavor Helper™ Skillet Dishes
Save $1.00 when you buy TWO any flavor/variety Cascadian Farm™ products
Save $1.00 when you buy ONE PACKAGE any flavor/variety Godiva® Baking Mix
Save $0.50 when you buy TWO JARS any variety Oui™ by Yoplait® French-style yogurt
Save $1.00 when you buy TWO BOXES any flavor/variety 5 COUNT OR LARGER Nature Valley™ Granola Bars, Biscuits, Granola Cups,…
Save $0.75 when you buy ONE PACKAGE any flavor LÄRABAR™ multipack, LÄRABAR™ Protein multipack OR LÄRABAR™ Kid multipack
Save $1.00 on any TWO Cheez-It® Baked Snack Crackers Multi-Packs
Save $0.50 on ONE (1) 6oz bag of Airheads Gummies
Save $0.50 on ONE (1) jar of Mezzetta® Peppers
Save $0.50 when you buy FIVE CUPS any variety Yoplait® Yogurt (Includes Original, Light, Smooth, Whips!®, Lactose Free, OR FruitSide)
Save $0.50 when you buy ONE 2-PACK of Oui™ by Yoplait® Petites French-style yogurt
Save $0.50 when you buy TWO PACKAGES of any Annie's™ Products (excludes dressings, marinades, and condiments)

Healthcare:

Save $4.00 when you buy ONE (1) Adult ZYRTEC® product, any variety (24-45ct). Excludes trial & travel sizes

Save $3.00 on any one (1) Nature's Way® Primadophilus® Fortify™ product
Household:
Save $0.50 on ONE (1) Shout® Product (excludes travel and trial sizes)
Save $1.50 on any ONE (1) Windex® Outdoor product
Save $1.00 on any TWO (2) Glade® products (excludes Glade® Solids and 8oz Aerosol Room Spray products)
Save $0.50 on ONE (1) Pledge® Product
Save $0.75 on ONE (1) Drano® Product
Save $1.00 on ONE (1) Scrubbing Bubbles® Fresh Gel Product
Save $0.75 off any one (1) Clorox® Disinfecting Wipes, 35 ct or higher
Save $0.55 on any ONE (1) Raid® Product
Save $0.75 on ONE (1) Windex® Product
Save $0.55 on any ONE (1) OFF!® Product (excludes 2 oz. and 2.5 oz. OFF® products)
Save $0.75 on ONE (1) Scrubbing Bubbles® Bath Cleaning Product
Save $0.50 on ONE (1) Scrubbing Bubbles® Toilet Bowl Cleaner Product
Personal Care:
Save $2.00 ONE COVERGIRL® Lip Product (excludes accessories and travel/trial size)
Save $2.00 ONE COVERGIRL® Mascara (excludes accessories and trial/travel size)
Save $1.00 on ONE (1) Cetaphil® Baby Product (excludes trial and travel sizes)
Save $3.00 off ANY ONE (1) Differin® Gel
Save $10.00 on any ONE (1) Philips Sonicare ProtectiveClean 5100, ProtectiveClean 6100 or FlexCare+ Electric Toothbrush
Save $20.00 on ONE (1) Philips Sonicare DiamondClean Smart
Save $1.00 on any ONE (1) Nair item
Save $2.00 any ONE (1) EVER shampoo, conditioner or treatment (excluding 3 oz. trial size, sheet masks, value packs and kits)
Save $2.50 ANY ONE (1) L'Oreal Paris® 11 oz. standard size Elnett Hairspray
Save $2.00 ONE box of Nice 'n Easy, Permanent Root Touch-Up or Natural Instincts (excludes Natural Instincts Crema Keratina)
Save $2.00 ONE COVERGIRL® Face Product (excludes Cheekers, accessories and travel/trial size)
Save $5.00 on ONE (1) Philips Sonicare ProtectiveClean 4100
Save $1.00 on ONE (1) Skintimate®, Edge®, Schick Hydro® or Schick® Xtreme® gel, foam or cream (excl.2oz.&2.75oz.)
Pets:
Save $3.00 on ONE (1) 3 lb or larger bag of Purina® Bella® Dry Dog Food, any variety
Save $2.00 on TWO (2) packages of Purina® Tidy Cats® brand Clumping Cat Litter, any size, any variety (excluding Tidy Cats® LightWeight Cat
Save $1.50 on ONE (1) package of Purina® TIDY CATS® LightWeight cat litter, any size, any variety
Save $1.00 on ONE (1) 3.15 lb or larger bag of Purina® Cat Chow® brand Dry Cat Food
Save $1.00 on ONE (1) package of BREEZE® brand from Purina® TIDY CATS® brand Litter Pellets or Cat Pads refills, any size
Save $1.00 on ONE (1) package of Purina® TIDY CATS® brand Clumping Cat Litter, any size, any variety (excluding Tidy Cats® LightWeight Cat
Save $1.00 on THREE (3) 3.5 oz trays of Purina® Bella® Wet Dog Food, any variety
Red Plum printable grocery coupons
$0.50 OFF ANY ONE (1) Garnier® SkinActive Sheet Mask
SAVE $5.00 on any ONE (1) Vega® Protein & Energy tub (18-18.6oz)
SAVE $0.50 on any ONE (1) C&H® Organic Raw Cane Sugar or Demerara Cane Sugar product (24-32 oz.)
SAVE $1.00 on any ONE (1) Florida Crystals® Organic Sugar in a Flip-Top Canister or Liquid Sugar Product
SAVE $0.75 on any TWO (2) Domino® Sugar Products 2 lbs. or Larger
SAVE $0.75 on any TWO (2) C&H® Sugar products 2 lbs. or larger
SAVE $0.55 on any ONE (1) Florida Crystals® Sugar product
SAVE $0.75 on any ONE (1) C&H® product in a Flip-Top Canister
SAVE $0.50 on any ONE (1) Domino® Organic Raw Cane or Demerara Cane Sugar product (24 oz.)
SAVE $0.75 on any ONE (1) Domino® product in a Flip-Top Canister
SavingStar printable grocery coupons