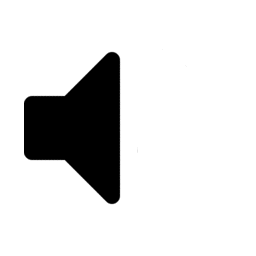 LISTEN TO THE WORLD'S MOST POPULAR SHOPPING PODCAST!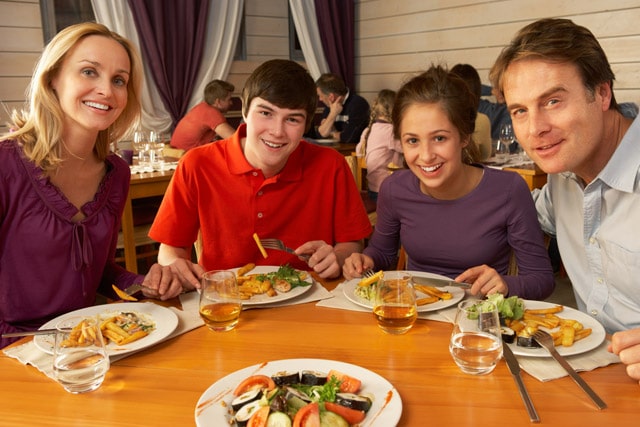 If you're like most American families, you probably spend a lot of time in restaurants and in the drive thru lane.
In fact, if you're like most Americans, you probably buy and eat about half of your food away from home. And that means you're spending way more on food than you need to be.
The United States Department of Agriculture Economic Research Service found 43 percent of our food spending happens away from home. Meanwhile, the Bureau of Labor Statistics reports we spent $6,532 on food from 2011-2012 which means we spend nearly $3,000 a year for the privilege of someone else making and serving us food "" food that is probably full of unhealthy and fattening ingredients at that.
Let's put half of that money back in your pocket. Let's make cooking at home a priority.
The myth of fast food
To start, get rid of the notion it's quicker to eat out.
There are plenty of home cooked meals you can have to the table in less than 30 minutes. These are often just as fast or faster than getting takeout. By the time you drive to the fast food joint, wait in line and get back home, you're probably pushing 30 minutes for a meal that is nowhere near as good.
ABC News put this idea to the test earlier this year. They asked one half of a couple to order meals from a favorite takeout restaurant while their spouse whipped up dinner at home.
The verdict? Home cooking rules. The takeout food cost $22 and took 31 minutes to buy and bring home. The home cooked meal cost $12 and took 22 minutes to prepare.
So not only can you save time by eating at home, but you save money too.
If you're thinking there is no way you could get a meal on the table in that short of a time, try these tips.
·Invest in good quality tools. It may cost a little upfront, but having sharp knives and the right pots and pans will make cooking easier and faster, saving you money in the long run.
·Set aside an hour each weekend to do all your prep work for the week. Chop veggies, season meat and prepare anything you can in advance.
·Take that idea one step further and cook a couple freezer meals on the weekend. Then, on busy nights, you can pull them out and reheat.
·Visit your local library and check out a couple cookbooks to help you get started. Don't Panic "" Dinner's in the Freezer, The Best 30-Minute Recipe: Cook's Illustrated and Rachael Ray 365 are a couple to try.
Most of all, try to shift your attitude about cooking. When we stop seeing cooking as drudgery and start viewing it as an opportunity to nourish ourselves and our families, eating out begins to lose its appeal.
Using food as entertainment
Another reason we often eat out is for entertainment purposes. We want to catch up with an old friend or celebrate a birthday so we head to the coffee shop or a restaurant.
Using food as entertainment is fine on occasion, but it'll break your budget if you make a regular habit of going out.
Instead, look for cheaper ways to catch up with the ones you love.
·If you both have kids, head to the park so they can play while you chat.
·Go for a walk together on a trail.
·In the summer, head to the beach or a lake.
·Look for free concerts, seminars or workshops on common interests to attend together.
·Invite family and friends to your place for some laid back entertaining.
I'll be the first to admit it can be tough to stop using food as entertainment. It's so ingrained in our culture to celebrate with food or gather around a meal. However, both your waistline and your wallet will thank you if you're able to break the habit.
How to eat out on the cheap
Finally, there are some times when you either have to eat out or just plain want to. That's perfectly understandable and perfectly fine. I'm not saying you should never eat out "" just that it should be reserved for special events or the occasional treat.
When you do eat out, you definitely don't want to be paying full price. Check out these strategies to save 50 percent or more off your dining bill.
·Scour daily deal sites like Groupon or Living Social for deep discount deals.
·Order off the lunch menu or split a meal to reduce your portion and your price.
·Buy a savings certificate on Restaurant.com. The details can vary significantly depending on the establishment so read the fine print closely. Then, check out RetailMeNot.com for coupon codes before buying.
·If find you still dine out regularly, consider investing in an Entertainment Book, Key Card or something similar. These are often sold as fundraisers by schools and local organizations.
·Use coupons from your newspaper inserts.
·Look for restaurants offering "kids eat free" promos.
·Sign up for your favorite restaurant's email list or loyalty program. These often result in coupons or maybe even a free meal on your birthday.
For more tips on slashing your food budget, don't forget to visit us at SavingsAngel.com!
Josh Elledge is chief executive "Angel" of SavingsAngel.com, a website that teaches consumers how to save money through a free money savings video eCourse. SavingsAngel also provides hundreds of 50% off or better deals each week to members by matching local grocery and drug store sales with its free database of over 5,000 accessible coupons.