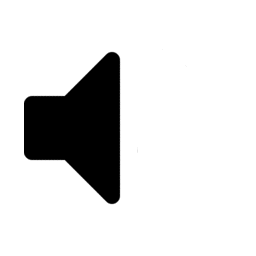 LISTEN TO THE WORLD'S MOST POPULAR SHOPPING PODCAST!
How to lose weight and keep it off for good
As a client of MyBodyTutor.com (MBT) I had the privilege of talking with the founder and owner of MBT Adam Gilbert. We discussed why My Body Tutor works and how it works. And, I might add, I love how this program works.
First, let me tell you a little about My Body Tutor.
The 'why' of MBT
My Body Tutor addresses the issue of consistency when it comes to doing what is healthy and doing what is needed to have a fit healthy body. As Adam explained, people generally are knowledgeable about what they should do but they lack consistent action. It's one thing to know what you should do but another to be consistent.
What makes consistency so hard? Adam points out that:
1- the plan or diet you're trying to follow is not sustainable
2 – you are trying to follow a 'food only diet'. When you diet by only changing the food you're eating, you're not going to be able to do that long-term.
3 – most plans or diets lack accountability
A sustainable eating plan is one that allows you to eat your favorite foods. It's critical that you change your relationship with food, change your habits and behavior around food, and change the way you think about food (it's not just what you eat by why you're eating it). Weight loss is the wonderful side effect of improved behavior, improved habits, and improved health which is really the goal. BMT addresses each of these.
My Body Tutor gives you a plan that is:
Comfortable

Realistic

Practical

And most importantly, helps you stick to it day in and day out.
The 'how' of MBT
Personal accountability is the cornerstone of the MBT plan. Clients communicate via the website or mobile app on a daily basis logging what they ate and did to exercise. Personally, I generally do this by taking pictures of my food and uploading them to the app. By the next morning, I get a response with a personalized critique, suggestions and encouragements. As Adam explained to me, it's the daily guidance and coaching that will get you through the things that stand in your way.
Accountability is an extremely effective tool. MBT does not use shame-based feedback in order to help keep you accountable. Instead, they help you determine the "why" behind your eating habits. And, they will teach you how you can still eat your favorite foods.
More about MBT
My Body Tutor has been around since 2007 and is a proven plan for weight loss and healthy living.
The cost is $249/mo as compared to the much higher cost of a nutritionist or trainer that isn't focussing on all of the areas that are covered by MBT – and on a daily basis. It's not weekly, semi-monthly, or monthly. It's an everyday plan for people who need everyday help.
For me, it's not about what I see when I step on the scale but it's more about what I've experienced psychologically and how I feel. My energy level is higher, my thinking is clearer, I'm more focused and I'm losing fat inches which is greater than just weight loss.
I would love to have some SavingsAngel fans come along on this journey. You can do that by simply going to the My Body Tutor website, click the 'Join Now' button, and fill out the questionnaire. You are matched with a coach that will be the best fit for you. The coach will reach out to you with a phone consultation and get you on your way.
You can also grab their free weight loss course to get familiar with the program and familiar with Adam. It's a 4-day course full of useful information that comes to you via your email.
I've committed myself to checking in with my SavingsAngel fans again in a month to report my progress, so watch for my follow-up as we continue our journey together with My Body Tutor!