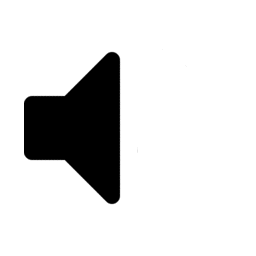 LISTEN TO THE WORLD'S MOST POPULAR SHOPPING PODCAST!
How to Use Spring Sales to Secure Summer Savings
Spring abounds with savings due to traditional and non-traditional holidays. To save, you need to know how to use spring sales to secure summer savings. Waiting too long to take care of summer expenses can cost you a lot more later on. Here are some things to take advantage of this week and to watch for over the coming weeks.
Going on right now AND Upcoming: Spring Black Friday.
Just like the original Black Friday in November Spring Black Friday isn't just one day. It has spread out to be a much longer time frame that we're in right now. What is it? It's the time when home and outdoor improvement companies, such as Lowe's, Home Depot, Tractor Supply, Menards, Lumber Liquidators, and Overstock put items on sale to improve your home and outdoor spaces before summer. Not all of them call their sales "Spring Black Friday" – but some do and the concept is the same regardless. You'll find deals on lawn care equipment, planting supplies, plants, patio furniture, wood products, grills, and much more. If you're going to need it this spring or summer, it's probably on sale right now.
Pro Tip:
Combine the sales with additional discounts wherever you can, such as the veteran's discounts Lowe's and Home Depot offer.
Going on right now AND Upcoming: Easter sales. You'll want to hop right onto Easter sales. (Pun totally intended.) When it comes to Easter sales, however, don't wait for the "officially named" Easter sales to save. Throughout the weeks leading up to Easter, stores will rotate the products they are placing on sale. Watch for shelf-stable items for your Easter feast, goodies for those Easter baskets, and spring clothing. Everything you need will go on sale at least once between now and Easter Sunday. To really save big on summer items, watch for merchandise and shelf-stable food items that you don't necessarily need for Easter but will want come summer. Large clothing retailers and grocers, in particular, will offer deep discounts, especially the week right before Easter.
Pro Tips:
Buy an extra ham. If your family likes ham or you have an event coming up within 3 months, just before or just after Easter is the perfect time to buy an extra ham and freeze it. Stores will be discounting them and the price per pound will be cheap. Since hams are often already cooked, be sure to thaw and eat it within 12 weeks of freezing to still maintain flavor.
Hit the clearance sales

right after Easter. Everything from unsold candy to outfits will be discounted to make room for new merchandise. Think ahead and purchase goods at a bargain to put away for later in the year. Many spring clothing pieces are perfect for summer and even into early fall.
Upcoming: Mother's Day sales. Expect the types of things that you'd give as a gift to Mom to be on sale but don't get stuck in the "candy, chocolates and jewelry" rut. There will be a wide variety of items on sale for all different personalities and likes. Clothing, shoes, gardening, handbags, fragrances, cosmetics, decor, even experiences will all be on sale. Watch for deals from spas and places like Bath & Body Works, as well as bookstores and companies that create personalized items.
Pro Tips:
Don't wait until just before Mother's Day to shop

, especially not for items such as jewelry and flowers. Waiting will cost you more in rush shipping or surcharges and the biggest bargains will be sold out already. To save the most money, plan ahead and either buy early or, if choosing a gift that will be delivered, choose a delivery date that is a few days before Mother's Day to save on "peak time" delivery fees.
Watch for discounts and coupon codes.

A wide variety of retailers will offer deals and coupon codes for Mother's Day. Start watching

Swagbucks.com

early for limited time offers.
Upcoming: Memorial Day. Coming in last before summer but certainly not least, Memorial Day sales always offer bargains on things such as appliances, furniture and mattresses, electronics, clothing, summer essentials, and more… much, much more. Nearly every retailer and ecommerce site offer a sale during Memorial Day weekend. If you want it, it's probably on sale somewhere.
Pro Tip:
Do your research ahead so you can identify the true steals from the hype. Know the retail prices of items you're looking to buy so you can calculate the percentage of savings. Not everything will be the lowest price. Some things will only be a modest discount, riding on the popularity of Memorial Day sales.