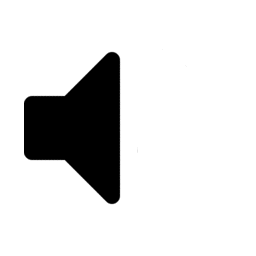 LISTEN TO THE WORLD'S MOST POPULAR SHOPPING PODCAST!
Escaping the Hustle and Bustle, How to Save Money on a Quick Getaway
"Holiday Season" can sometimes be code for "Holiday Stress", resulting in the need to rejuvenate yourself with a quick getaway. But how do you afford it after all those holiday expenses? I have a great list of resources for escaping the hustle and bustle.
Here's how to save money on a quick getaway:
If you are a veteran like myself, check out this company. They have over 200,000 resort choices in over 100 countries. All veterans of the United States military can join for free, and the deals are available year-round. They offer a list of great resort accommodations for 2-8 people, with some of the resorts at only $349 for a 7-night stay.

Consider a "local vacation". 

This is where you stay in your local area, saving money on gas (versus longer trips), but you go sightseeing to places you've never visited. First, find a deal on a hotel within a reasonable drive. Then find deals on sites like Groupon and in local coupon books for things to do and places to eat. Focus on trying places you've never been. This time of year, most communities are alive with special holiday events and offers can abound.

Costco Travel offers everything you would need for a quick getaway at a great price.

They offer car rentals, hotels, resorts, cruises, and vacation packages. Available exclusively to Costco members, they also have customer service members experienced in planning and helping you find what would fit your budget and needs.

Don't forget your discounts.

Many hotels, car rental companies, activities and events offer discounts. If you are a Costco member, military member or veteran, government official, AARP member, AAA member, or a senior, you may be eligible for discounted rates. Also check with companies where you may have perks and not even know it. Some employers have perks and discounts programs, along with many insurance companies, mortgage companies, banks and credit cards.

DOD Lodging is available to active duty military, reserves, and veterans.

They offer hotels and cottages near most military bases at a fraction of the cost of a traditional hotel. While they give rooms to members based on priority, there are often rooms available. This is a great way to save while visiting a loved one stationed at a base.

Go camping.

It might sound crazy in winter but you don't necessarily have to stay in a freezing cold tent. Campgrounds and RV parks are sometimes cheaper during the offseason and some offer cabins, RV spots, and even yurts. Some state and national parks offer $20 a night stays when they have room. Don't have a camper? Consider borrowing one from a friend or even looking into renting one, based on your budget and needs.

Airbnb allows you to book a room, entire house, or apartment on a nightly rate.

These are privately owned accommodations that are rented by the owners. Some offer experiences as well if you wish to have some adventure. And if you are looking for a bite to eat, some have the ability to add a restaurant to your itinerary. The plus about Airbnb is that, in some areas, it's going into the slower rental season so deals can be found.

Scour Groupon for great off-season discounts on travel and experiences.

They have everything from hotel stays to all-inclusive vacation packages.

These guys aren't giants in the travel industry by accident. They've offered reliable travel deals and steals for years. With the power of the internet, you can easily compare the information presented from site to site and be sure you're getting the absolute best price you can.
***
Looking for more ways to save? Check these out!
How to Save on Your Electric and Gas
9 Smart Ways to Save Money on Everyday Purchases