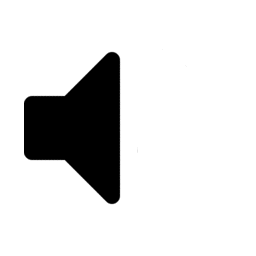 LISTEN TO THE WORLD'S MOST POPULAR SHOPPING PODCAST!
How Stores Fight To Gain Your Loyalty
Modern retailers are continually adjusting their programs, services, and products to secure a larger piece of the consumer dollar pie. How stores fight to gain your loyalty has really taken a modern twist in the past several years. No longer can stores simply rely on being your "go-to" due to location. With the growing popularity of shopping online for almost everything, including groceries, retailers are forced to compete with other retailers that aren't even in their area.
The result is a financial win for shoppers if you set yourself up to take advantage of the ever-changing efforts. One key to saving more is to avoid getting stuck in the rut of shopping the same store week after week out of convenience.
Here are how some popular stores fight to gain your loyalty and how you can use that to win financially:
Walmart:
With eliminating their Savings Catcher and nearly all types of price matching (except against their own website), Walmart seems to be failing in retaining many reasons to be loyal. However, they are trying some things that are worth noting.
1. Better stocking.
Walmart has renewed its commitment to having enough stock on hand when deals and coupons coincide. The technology and algorithms behind it all are actually a little on the creepy side, considering that it is designed to track shoppers so closely that it can predict peak demand products right down to the day and hour – by shopper. The upside for shoppers (especially couponers) is that Walmart is less likely to have cleared shelves, making the deals more available for all.
2. Free curbside pickup for online grocery orders.
Some grocers waive the fees for your first few orders or offer other incentives to help offset them. Walmart opted to make theirs fee-free. The downside that has gotten a lot of chatter is how, exactly, is Walmart providing theirs for free? It stands to reason that the cost is being absorbed somehow and that concerns consumer advocates (like me). Logic says it is passed along via the rising cost of groceries for all shoppers, whether they shop online for theirs or not. Unfortunately, this trend is only expected to grow and discontent about it may grow along with it. How will Walmart respond and adjust? Time will tell.
Target:
When Target integrated their Cartwheel savings program into their app last year, it was a big step toward securing more shopper loyalty. This was also a big win for shoppers. The app contains Cartwheel offers and digital coupons and you can even find additional offers in-store by scanning items right in the aisle.
1. Use Cartwheel savings and digital coupons on online shopping (in-store pickup only).
Target's additional percentage off offers that stack with manufacturer's coupons results in significant discounts. This is often difficult to find when grocery shopping online.
2. Cartwheel coupons and offers work on clearance items.
It's easy at Target to find and match up coupons with clearance items because you can scan items to find matching coupons. This advancement over many apps saves a lot of time as well as money.
3. Smartly brand.
Rolled out the latter part of 2018, Target's new Smartly brand is a throwback to the days when all stores carried "unbranded" products. Unbranded products have worked to secure the loyalty of ultra price-conscious consumers for years. This is the focus of the Smartly brand.
4. Target Circle.
Currently only available in select markets, Target is testing a new loyalty program. The design of Target Circle is to bring more savings to shoppers who do not use Target's REDcard, among other perks.
Walgreens:
Walgreens is once again revamping its Balance Rewards loyalty program with a measurable kickback from upset customers. They've gone back to allowing customers to spend more than five dollars' worth of points in one transaction. Now up to 50,000 points can be spent in one transaction (worth $50). Plus, customers can spend as many as 100,000 points in one day. Still not as much as it previously had, this change returns quite a bit of value to the Balance Rewards program. Coming off lower reporting of corporate earnings, this announcement may be only the beginning of a return to Walgreens' previous loyalty program benefits and rules.