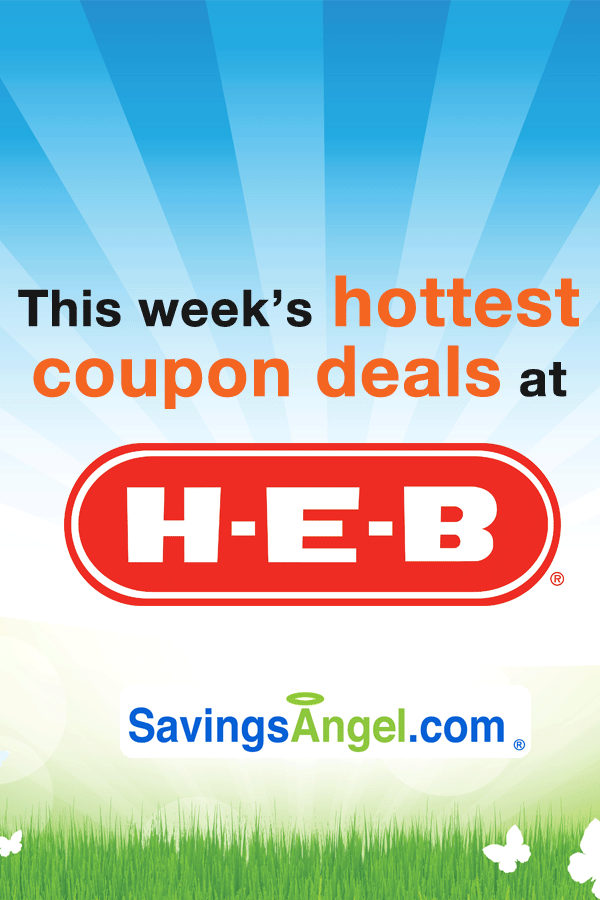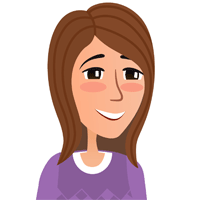 Hi! My name is Emily. I find all the H-E-B deals for you each week!
SavingsAngel tips for saving the most money at H-E-B this week:
If H-E-B is your regular grocery store, here's what you should know about their coupon policy:
Only one coupon (digital or paper) will be accepted per qualified item regardless of its origination.
If a paper coupon and a digital coupon are presented for the same item, the paper coupon will apply to the order and the digital coupon will be returned back to the account.
H‑E‑B will not allow stacking of any coupons. Only one item specific coupon per qualifying item is allowed.
H‑E‑B does allow piggybacking of coupons in certain scenarios.
Buy X Get Y Free. A cents‑off coupon can be applied on the Buy X item because it was purchased and not the "Free" product.
$ off "Your Basket" coupons can be combined with an item‑level offer if all qualifying requirements have been met on each coupon.
Be sure to sign up for their digital coupons. Your email and mobile phone number are the only requirements. You redeem these coupons at the checkout by entering your mobile phone number and 4‑digit PIN.
H-E-B deals run from Wednesday – Tuesday each week. Check your local store to verify these deals.
Don't miss the items marked with a star below if you can use the product! We watch this store like a hawk and know when something truly is a special deal.
Find your local H-E-B ad here. You'll want to confirm your local deals are the same as what we've created for you before heading to the store.
Mobile users: to add these items to a printable list & print your coupons, visit this page on your desktop.
Bread & Bakery
Dave's Killer Bread, 16.75 – 27 oz – $1.00 OFF
With In Store CouponIncludes: Select varieties
Breakfast & Cereal
Mrs. Butterworth's Syrup, 24 oz – Prices vary
Buy (1), Get (1) Mrs. Butterworth's Buttermilk Complete Pancake & Waffle Mix 32 oz FREE With In Store Coupon
Condiments, Spice & Baking
H-E-B Select Ingredients Ketchup, 32 oz – Prices vary
Buy (1), Get (1) H-E-B Relish, 8 oz AND H-E-B Select Ingredients Yellow Mustard, 8 oz FREE With In Store CouponIncludes: Select varieties
Hellman's Real Mayonnaise, 30 oz – Prices vary
Buy (1), Get (1) Whataburger Original Mustard, 16 oz AND H-E-B Bake Shop Texas Sized Hamburger Buns, 6 ct FREE With In Store CouponIncludes: Squeeze, 20 oz
Dairy
I Can't Believe It's Not Butter! Spread, 15 or 16 oz – Prices vary
Buy (1), Get (1) Pillsbury Grands! Biscuits, 10.2 oz FREE With In Store Coupon
Yoplait Yogurt, 8 ct – Prices vary
Buy (1), Get (1) Yoplait Strawberry/ Berry Go-Gurt, 8 pk FREE With In Store Coupon
Frozen Foods
Nestle Drumstick Cones, 8 ct Or Lil' Drums, 12 ct – Prices vary
Buy (1), Get (1) H-E-B The Big Chip Ice Cream Sandwiches, 4 ct FREE With In Store Coupon
Ore-Ida Frozen French Fries Bag, 22 – 32 oz – B1G1
With In Store Coupon
Grains, Pasta & Sides
Annies Homegrown Macaroni & Cheese, 6 oz – $1.00 – 5/$5.00
Must Buy 5; With In Store Coupon
Packaged Meats
H-E-B Premium Smoked Sausage Links – Prices vary
Buy (1), Get (1) H-E-B Shredded Cheese, 8 oz AND H-E-B Corn Tortillas, 50 ct FREE With In Store Coupon