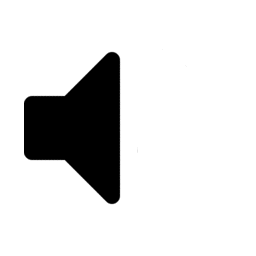 LISTEN TO THE WORLD'S MOST POPULAR SHOPPING PODCAST!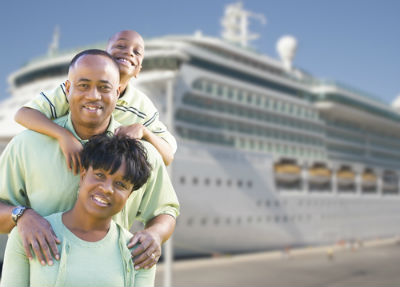 Get the Best Deal on a Cruise
When most people think of cruising, they tend to think of a vacation for adults only. Over the past several years, however, cruise lines have worked hard to make cruising about both adults and kids. As a result, cruising can actually be an affordable vacation adventure for the whole family. I recently chatted with Bob Levinstein of CruiseCompete.com about modern cruising in a recent podcast. We discussed money-saving tips and how to get great deals on a cruise, regardless of the number of vacationers.
Tip #1: Calculating the cost of your vacation. When you're considering a cruise versus a traditional vacation, calculate what you'll actually spend per person. Even a frugal traditional vacation can add up with transportation, food, activities, lodging, fun money, and incidentals.
On the other hand, because cruising is an all-inclusive style of vacationing, meals, sporting activities, live entertainment, activities for the kids, and much more are already covered in the price. What you spend above and beyond that is up to you, and can be controlled. When planning a cruise, don't forget to add in travel expenses (such as airfare) to and from the cruise port for a more accurate picture of the total cost.
Tip #2: Limit onboard spending. Ever wonder why you can find cruises so low in price per person? It's because that isn't necessarily the big money-maker for the cruise line. Rather, their bread and butter comes from onboard spending. In particular, they bank on high spending in three main areas: alcohol, casino gambling, and shore excursions. Although two of the main three money-makers target adults, cruise lines have a secondary "big three" for kids: special activities, special meals or snacks, and targeted shopping. These extras can range from arcades to character meals to special stores.
For the adults, if you are frugal in the areas of alcohol consumption and gambling, you can save easily. For the kids, research the extra expense offers and set spending boundaries before you ever even board. To be honest, there is so much to do and see that is already included, extras for kids are really unnecessary. For the family as a whole, see Tip #3 to reduce shore excursion expenses.
Tip #3: Skip the high cost of shore excursions offered and coordinated by the cruise line. Instead, book directly with the operator after reading reviews on TripAdvisor. You'll most likely get a much lower price, while also enjoying fewer crowds and a better experience.
When my dear wife and I went to Grand Cayman, shore excursions abounded. Grand Cayman is the diving and water sports capital of the world, so the competition for tourist dollars is great. This means a savvy traveler can line up a few fun activities without breaking the vacation budget. And if you love to shop, Grand Cayman has duty-free shopping, so leave a little time and a little money to browse for that perfect souvenir.
If planned shore excursions are too much of a budget strain, don't give up on your dream cruise just yet. Research and plan activities yourself. In some places, even a simple cab ride around the area, paired with lunch at a local favorite, could give you enough to do and see. With all the travel information available online, including tips and ideas, it's easy to plan your shore stops. And, if you can understand a port's public transportation options (like buses), you can save even more over hiring a taxi.
Tip #4: Choose the time of year wisely. The most expensive times to cruise are always going to be holidays, summer, Spring Break, or other times when school is not in session. Plan to go during off-season, when cruise lines need to fill their ships, and offer the best rates. In months like November, a one week cruise can start as low as $500-$600 per person.
Tip #5: Never book directly through the cruise line unless you are grabbing a 'last-minute' promo. This is the most expensive way to cruise. Instead, go through a booking agent to get the best deal. A site like CruiseCompete will send your selected cruise criteria out to numerous of travel agents. These agents work within the guidelines of the cruise company to give you the best deal they can find.
Tip #6: Booking a cruise at the last minute may save you more money, but it is a risk. To cruise lines, "last minute" is usually about 6 weeks before sailing. If a cruise has not been completely filled, you may be able to get a little better price or some extra perks. However, there is risk involved. You still need to travel – usually fly – to the port. And amazing deals on last-minute flights can be difficult to come by. So be sure to take all things into consideration. The price of a last minute cruise may be lower, but the price of getting to the port could be much higher, demolishing your savings.