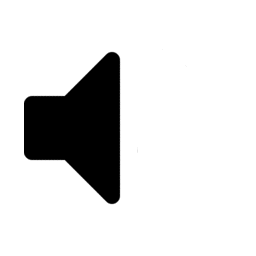 LISTEN TO THE WORLD'S MOST POPULAR SHOPPING PODCAST!
How to Entertain Your Kids This Summer
When school's out for the summer, it can be hard to keep kids occupied all day long for months in a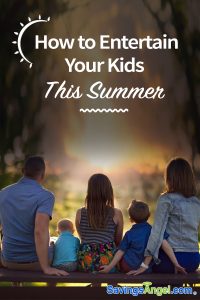 row. If left to come up with all their own entertainment, kids might resort to watching TV or playing on their devices all day. But it doesn't have to be that way.
Here's
how to entertain your kids this summer
:
1. Chore commissions. Maybe chores aren't the most exciting thing in the world, but they're a great way to keep your kids busy and keep the house in order. Your kids may fight you on this one, but you can make it more enticing by offering commissions.
Assign a dollar amount to each chore so your kids can earn money. You can further incentivise the chores by promising to take the kids out shopping later so they can spend their hard-earned money.
2. Outdoor water games. You don't need to own a pool for the kids to have a great time playing in the water. Set up an inexpensive sprinkler system in the yard or buy some water balloons and other water toys. To make it more exciting, you can set up a small waterproof obstacle course in the yard. Invite some neighbor kids over and let the fun begin!
3. Library programs. Most libraries have a variety of free summer programs for kids. Some programs take place at the library itself. These often include story time, arts and crafts, and other hands-on experiences.
Many libraries offer a summer reading program. Kids get a chart from the library that they fill in as they read independently over the summer. They can bring back the completed chart for rewards and prizes. Ask your local library for a calendar of events to see what they offer.
4. Plan an inexpensive outing. Sometimes kids just need to get out of the house. Plan an afternoon out at an inexpensive restaurant or some other cheap entertainment.
To save money on this outing, use rewards from Swagbucks. You can redeem your Swagbucks points for gift cards to places the whole family will enjoy, such as Dunkin' Donuts and AMC movie theaters.
5. Play board games. Kids are so used to games on their devices that a board game may be a new and novel concept. Choose a game the whole family can enjoy together. You can play something from your own childhood, or let the kids choose a new game. If you don't want to buy a new game, ask friends if they have games you can borrow.
6. Free community events. Many communities have free events in outdoor parks when the weather is nice during the summer. Some common activities include free concerts, cultural festivals, holiday celebrations, parades, outdoor movies, and outdoor theatrical productions.
Check the website or social media pages of your local parks and recreation department. Ask friends and neighbors if they know of any community activities. One bonus to these free activities is that they get you out in the community and help you build relationships with your neighbors.
7. Enroll them in camps. No matter what your child's interests are, there's sure to be some kind of summer day camp that will interest him or her. Check with local music schools, theater companies, or other community organizations to see what's available.