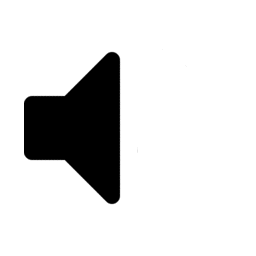 LISTEN TO THE WORLD'S MOST POPULAR SHOPPING PODCAST!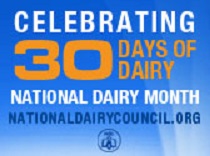 June is National Dairy Month. In anticipation of the sales and coupons for dairy products we're likely to see, I thought about uses for dairy products that go beyond crackers and cheese, and cereal and milk. Check out these life hacks for dairy foods.

BUTTER
Of course butter is a great all-natural way to make foods taste amazing in a way only real butter can, but it's also versatile for accomplishing tasks around the house.
–       
use it for shaving gel in a pinch
–       
remove fishy smells from your hands
–       
clean sticky residues from surfaces (that are oil safe) and from your hands
–        remove ink stains from plastic
–       
get gum out someone's hair or a ring off someone's finger
–        swallow pills easier
–       
lengthen the life of cut hard cheeses or a cut onion
–        slice baked goods such as cakes and brownies with ease
–        relieve your aching feet with butter, a warm damp towel, and 10 minutes

YOGURT
An acrobat in the kitchen, yogurt is able to take the place of other ingredients, plus it has beauty and health benefits.
Kitchen uses:
–        make delicious sauces to pair with pastas and meats; or season and use as a meat marinade
–        create your own dips for veggies, crackers, and chips
–        season plain yogurt to use as a mayonnaise or salad dressing substitute in various salads, such as pasta and potato salads; or even make your own homemade dressing for garden salads
–        uses a substitute or partial replacement for butter or oil in some baked goods; can also be used to replace sour cream in some recipes
–        make healthier breakfast foods like French toast and smoothies
–        make homemade yogurt cheese, to be used where you'd normally use cream cheese
Beauty and health uses for plain yogurt:
–        relieve a dry itchy scalp and condition your hair
–        use as a natural exfoliator by mixing with oats or dried citrus peel
–        lightly coat a sunburn for help in healing
–        eat for numerous possible health benefits: lowering cholesterol, boosting your immune system, regulating digestion, and even helping clear up canker sores

MILK
The uses for milk are nearly endless when it comes to cooking, but did you know you can also make other dairy products yourself with it? With the right recipe and ingredients, you can whip up homemade cheeses, like ricotta or mozzarella, as well as make homemade buttermilk.
SOUR CREAM
I can't end without including sour cream. Like yogurt, you can use it to create tangy salad dressings, dips, mayo alternatives, sauces, marinades and more. It's widely used in baked goods, and believe or not, you can also use it to make a type of sour cream ice cream and even a special version of some desserts, like panna cotta.