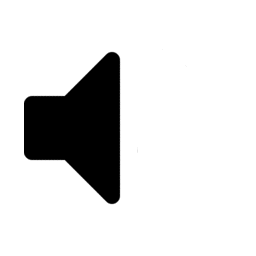 LISTEN TO THE WORLD'S MOST POPULAR SHOPPING PODCAST!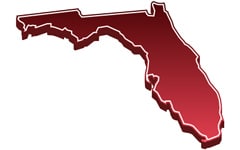 GREAT LOCAL OFFERS IN TIME FOR CHRISTMAS:
Sea World / Aquatica
Video (if you need)
https://www.webcargo.net/delivery/view/id/7241586/dp/1SaUBJHsx4PfTjEsAD
SeaWorld is doing a BOGO
Annual passes $156 for SeaWorld (2 people) OR
Annual passes $180 for SeaWorld + Aquatica (2 people).

MORE:
http://seaworldparks.com/en/seaworld-orlando/book-online/tickets/bogopasses/
Also, if you want to take the kids to SeaWorld and enjoy the Christmas Celebration (included with regular admission), kids attend free with each adult ticket purchased:
·One free child's admission ($90) with each paid adult admission ($95) Ends up being $47.50 per person. $190 for a family of 4.
·For kids free pass, must use by December 31, 2014
·SeaWorld's Christmas Celebration takes place select dates November 22 "" December 31, 2014

MORE:
http://seaworldparks.com/en/seaworld-orlando/christmas/kids-free-christmas/
Special shows for the holidays include:

O Wondrous Night "" A Christmas Tale as experienced by live animals
Elmo's Christmas Wish

Polar Express
– – – – –
OrlandoMagic
TheOrlandoMagicannounced its special Holiday 4-Packs, offering fans the choice between two package options that includetwo seats for four gamesin Amway Center starting as low as$79.This means you can get tickets as little as $12.38 (after taxes & fees).
The Magic Holiday 4-Packs can only be purchased online atwww.orlandomagic.com/holiday
The Holiday 4-Packs are available starting November 17 through January 1, 2015.
– – – – – –
One Admission to ICE!
Walk-Through Holiday Attraction, Kept at a Chilly 9-Degrees
Two-Million Pounds of Hand-Carved Ice Sculptures & Four Ice Slides
Six Rooms Depicting the Story of "The Nutcracker"
The Frostbite Factory — a Live Carving Zone
Use this deal for one adult or one child admission to ICE! featuring "The Nutcracker." While visiting, also enjoy other holiday happenings during Christmas at Gaylord Palms including: Alpine Rush Snow Tubing, Gingy's Gingerbread Decorating, Milk & Cookies with Mrs. Claus, visits with Santa, On the Blocks ICE! Bar, and free stage shows such as Luminescence — a high energy musical performance including aerial choreography.
Choose from the following offers:
"¢ $20 ($34 value) for one adult admission
"¢ $11 ($20 value) for one child admission
ICE! featuringThe NutcrackerWebsite
– – – – – –
Pioneer Village
Offering FREE admission through the end of the year. (Normally $7)
·Authentic 1800s Pioneer Village "" 8 structures
·Call to confirm tour times from volunteer guides
·Welcome center & history museum
·Walking & biking trails "" county trails
·Kayaks, canoes, and paddle boards available for rent
·More information available @www.OsceolaHistory.org
2491 Babb Road Kissimmee "" Just off of Irlo Bronson
Great stocking stuffers (and other coupon deals)
. . .
Yardley Bar Soap 4.25 oz(B1G1F)
Walgreens
Retail: $0.99
Sale:$0.49
Use this coupon:
SavingsAngel price: $0.49
You SAVED$0.50
That's a savings of51%

Colgate Slim Soft, MaxWhite or MaxFresh Toothbrush, Total Advanced or 2 in 1 Toothpaste 4.6 or 5.8 oz.
Walgreens
Retail: $4.79
Sale:$3.49
Use this coupon:.75 on 1 colgate.comOR.50 on 1 (SS 12/7 #2 Limit 4)AND$2.50 on 1 (Register Rewards Limit 1)
SavingsAngel price: $0.24
You SAVED$4.55
That's a savings of95%

Butterball Turkey Bacon 6 oz
Walgreens
Retail: $1.99
Sale:$1.29
Use this coupon:.75 on 1 PrintableOR.75 on 1 Printable
SavingsAngel price: $0.54
You SAVED$1.45
That's a savings of73%

Ghirardelli, Lindt or Ferrero Rocher .83-1.3 oz
CVS
Retail: $1.99
Sale:$0.99
Use this coupon:
SavingsAngel price: $0.99
You SAVED$1.00
That's a savings of50%

Mars M&Ms Candy 8-12.6 oz. Limit 10.(wyb 8)
CVS
Retail: $3.99
Sale:$2.00
Use this coupon:$1 on 2 coupons.comOR$1 on 2 (RP 12/7)AND$5 wyb $15 (ECB Limit 1)
SavingsAngel price: $0.88
You SAVED$3.11
That's a savings of78%

Schick razors, cartridges, disposables. excludes clearance(WYB 4)
CVS
Retail: $10.49
Sale:$10.49
Use this coupon:$2 on 1 (SS 11/23)OR$2 on 1 (SS 11/23)OR$1 on 2 (SS 11/23)OR$7 wyb Schick Hydro Groomer And Schick Hydro Refill coupons.com (Not Valued)ORB1G1F $13.99 max value coupons.comOR$3 on 1 (SS 12/7 #2)OR$2 on 1 (SS 12/7 #2)OR$2 on 1 (SS 12/7 #2)OR$3 on 1 (SS 12/7 #2)AND$10 wyb $25 (ECB Limit 1)
SavingsAngel price: $2.75
You SAVED$7.74
That's a savings of74%
Free coupon database, money-savingpodcast, videos and so much more atSavingsAngel.com